The 15 Best Tech-House Tracks Of January 2021
We are finally in 2021, with hopes of a better year and a bright horizon for the music industry. In the meantime, we continue polishing up the chart with the best tech-house releases of past months. And to kick off the year on the right foot, we have great tracks from Stanny Abram, Jamie Jones, Slash & Dope, amongst others. 
See past charts here:
1. "Deep" - Max Esposito [Puccioenza Records]
Italian DJ and producer Max Esposito brings to his label, an energetic tech-house track accentuated by the percussions and driven by a lead female vocal sample.
2. "Every Little Thing (Stanny Abram Remix)" - Jess Bays [Glasgow Underground]
Stanny Abrams adds his tech-house skills to Jess Bays' "Every Little Thing." This instant hit rolls with a seductive groove, rolling percussion, and superb vocals.
3. "Keep This Thing Rolling" - Freejak, Josh Hunter [Simma Black]
This fantastic "rolling" club banger brings up the frenzy, as does a well-treated vocal and voracious drums.
4. "Pepper Shaker" - Sllash & Doppe [Boom Boom Room]
Sllash & Doppe are pleased to announce on their new imprint, another fresh groove tech-house tune ready to shake the dancefloors.
5. "Yoruba" - Sllash & Doppe [Toolroom]
Toolroom delivers the 2021 installment of their flagship This Is Toolroom series, featuring a trio of collaborations from Mark Knight alongside new music from Sllash & Doppe, Danny Howard, and more.
6. "NDope" - Aldo Cadiz, Andre Butano [Maya]
This dope track is part of Uncle Frank EP by Aldo Cadiz and Andre Butano, released on the legendary Maya imprint.

7. "Alright Alright" - Gettoblaster [Spacedisco Records]
Paul Anthony and Zach Bletz, a.k.a Gettoblaster, are two American producers from Chicago and Detroit who have been in the spotlight over the past year. Now they serve up another of their party-primed house bangers.
8. "No Victim" – NIGHTLAB [Undr The Radr]
NIGHTLAB comes with an outstanding EP on the renowned Roger Sanchez's Undr The Radr label.
9. "Body & Soul" - Go Freek, Flash 89 [SOLOTOKO]
Go Freek and Flash 89 team up to kick-off 2021 with the new single "Body and Soul" by Sonny Fodera's Solotoko label.
10. "Like This" - Ron Costa [Sola]
For the next chapter on Solardo'sSola imprint, French tech-house producer Ron Costa delivers the energetic three-track Pisah EP.
11. "Electric Mama" - Jamie Jones, Harvy Valencia [Hottrax]
Label-boss Jamie Jones teams up with Colombia's Harvy Valencia for a sizzling two-tracker EP Electric Mama. The title track stomps its way through a series of electrifying peaks and throughs while oddball sensibilities and samples pop throughout.
12. "Eskko" - Mat.Theo [Reshape Black]
This funky track is part of the Signals - Volume 1, a compilation released on the Reshape Black imprint full of dancefloor bangers.
13. "Sociopath" - Sound Process [Sublease Music]
Sound Process drops three new tracks on Steve Bug's exalted Sublease Music imprint. First up is the title track "Sociopath," a tough, rolling groove with a deeply infectious vibe.
14. "Be Diferent" - Hernandez.D [Beachside Records]
Beachside Records presents Hernandez.D new EP titled Be Diferent, with two powerful tracks full of great grooves that Hernandez.D handles very well.
15. "Knock Over" – Azteca [Fine Music]
Fine Music delivers a sublime EP led by the superb "Knock Over" tune and packed with remixes by Andrew Azara, James Wyler, and Lorik.
Stream the whole list here:
Sours: https://www.magneticmag.com
TECHNO HOUSE MUSIC [MIX]
Remove from wishlist failed.
Summary

MUSICA TECHNO PSYTRANCE TECH HOUSE Y MÁS GENEROS LIBRE DE COPYRIGHT SIGUENME EN SOUNDCLOUD: https://soundcloud.com/gerardo-pulido-472662178 REDES SOCIALES: https://www.spreaker.com/user/12738770 INSTAGRAM: https://www.instagram.com/pulido_gerardo/ FACEBOOCK : https://www.facebook.com/gerado.pulido.54

Show more Show less
tech house,tech house mix,tech house 2021,tech house mix 2021,house,tech house 2020,tech,ph tech house,mix tech house,house music,tech house mix 2019,tech house mix 2020,deep house,techno,tech house 2019,ibiza tech house,tech house music,fisher tech house mix,groove bassment tech house,tech house mix groove bassment,deep house 2021,new tech house,tech house live,best tech house,tech house 2018,tech house dj mix,tech house ibiza,tech house radio,tech house mixes,tech house tracks

Show more Show less

Remove from wishlist failed.

tech house,tech house mix,house,tech house 2021,tech house mix 2021,tech,mix tech house,tech house 2020,tech house music,techno,tech house mix 2019,ibiza tech house,techno house,house music,tech house fisher style,deep house,techno house artists,ph tech house,new tech house,tech house 2019,tech house live,tech house 2018,progressive house,tech house dj mix,tech house radio,tech house mixes,tech house dj set,tech house ibiza,tech house tracks,fisher tech house,tribal tech house

Show more Show less

Remove from wishlist failed.

Zombie Nation - Kernkraft 400 (DJ Gius Mix - Radio Edit)

tech house,tech house mix,tech house 2021,house,tech house mix 2021,tech house music,tech house fisher style,techno house,mix tech house,tech house 2020,tech house mix 2019,techno house artists,techno,tech,tech house 2019,tech house dj mix,house dj mix,house music,new tech house,tech house live,best tech house,tech house 2018,tech house radio,tech house mixes,ibiza tech house,tech house remix,house music mix 2021,tech house tracks,fisher tech house,beamer tech house,tech house new mix

Show more Show less

Remove from wishlist failed.
What listeners say about TECHNO HOUSE MUSIC [MIX]
Average Customer Ratings
Sours: https://www.audible.com/pd/Podcast/B08JJNV824
Alternative Top 100 DJs 2020, powered by Beatport
From: Ghent, Belgium
DJ Style: "Techno."
Best known for: Her KNTXT parties and label.
Fave tune 2020: "I've been playing 'Trave' by Jacidorex towards the end of my set. It's fast-paced acid psy-techno."
Who is your number one rising DJ of 2020: "Alignment. He's an Italian guy living in Germany, he makes very fast-paced techno with very strong trance influences."
In September 2017, Charlotte de Witte featured on the front of DJ Mag's flagship UK magazine with the tagline "techno's next-gen superstar". Just three years on, she has come out on top of the Alternative Top 100 DJs poll, as well as claiming the Highest Techno and Highest Climber awards in the original Top 100 DJs poll. The Belgian techno star shot up from the No.7 spot in the Alternative Top 100 DJs to dethrone Carl Cox, who has claimed the No.1 title each year since the poll launched in 2018.
"It's probably the strangest year to become No.1 DJ since no one has really been DJing," she says of her win. "But yeah, it does mean a lot. It's a big, big, big milestone."
De Witte's built herself up over the past five years, after first appearing under her real name on Tiga's Turbo label in 2015. She launched her own KNTXT clubnight, which ran at Brussels institution Fuse, and this January celebrated its fifth anniversary at Kompass club in her hometown of Ghent. Last year, KNTXT became a label; so far it's put out seven releases, including two by de Witte this year: the stripped-back 'Return To Nowhere' EP in June and four- track thumper 'Rave On Time' in September. She's also launched a new solo stream series on YouTube that saw her play at a medieval castle in Ghent and a fortress in Montenegro.
While much of the music she has released this year was produced at the tail end of 2019, de Witte has been using the extra time during lockdown to get back in the studio too. "I have some ideas for future [techno] EPs, but also besides that I'm leaning a bit more towards other electronic music, like more ambient or just something more experimental," she says, "because we cannot go clubbing [so] I don't fully experience this techno vibe anymore... It's a nice experimental phase."
These days, de Witte's most pressing worry is the club scene getting the financial support it needs to make it through the COVID-19 crisis. She's appalled in particular by the labelling of the sector as 'unviable' by the UK government. "So many clubs are gonna go bankrupt, and these are very difficult times for all of us, not only DJs and artists but stage builders, everyone involved," she says.
For now, she finds hope where she can. With her Alternative Top 100 DJs win, de Witte is at least heading into 2021 on a relative high. "I hope going into spring 2021, times will change," she tells DJ Mag. "And if they do, I'm sure that it will be crazy, people will be so happy."
What lessons should the industry learn from this crisis?
"I think that we should be given a voice, we should be heard in general. We are way too important to be neglected like this. We should really talk about the importance of nightlife and about the fact that people need a place where they can be free to express themselves. It's incredibly important and too easily forgotten."
What steps need to be taken to address racism in the dance music scene?
"This entire scene, and music culture, should be a place where you should be free to express yourself, to be whoever you want to be no matter what your gender, your age, your sexual preference, your race, it really shouldn't matter, and I think that's something that we should continuously put out there and continuously repeat to everyone. It's a thing that should not be forgotten. And we should keep on educating ourselves, and work on establishing a better scene for everyone. It's important to not leave anyone out, everyone's included."   
What industry changes are you personally pushing for to make the dance music scene more inclusive?
"Well, just repeating the fact that there should be more equality and everyone should feel more included. I think it's also important to keep an open mind and to be able to have an open conversation and discussion about how to improve our scene. I would like to underline the importance of having the possibilities to talk about how this crisis has been affecting us and our mental health. We're all in this together. Everyone. Artists, stagehands, DJs, suppliers, managers, tourmanager, booking agents, VJs, club and festival owners... We're all struggling. It pains me to see how people so easily jump to conclusions and start judging others on incomplete information and prejudices. There's a serious lack of support, coming from the government but also coming from peers. Talk about it, keep your mind open and be understanding and respectful towards others or I'm afraid that the long-term mental effects of this crisis will be visible even after we've somehow restrained this virus.

What is the greatest dance music track of all time?
"Tough one, but Age Of Love 'The Age Of Love (Jam & Spoon Watch Out For Stella Club Mix)'.
Sours: https://djmag.com/longreads/alternative-top-100-djs-2020-powered-beatport
ARTBAT - Live Set 2020 - Techno - Mixed by DJ SHERO
As house and techno continue to reign as one of the dominant forces in the scene, rising stars are making an impact with fresh sounds and stunning sets.
---
There's no doubt that the growth of the house and techno scene over the past few years has been on what seems to be an ever-increasing rise to the top. Leading the charge are legendary artists and renowned labels who have captured the hearts of many around the globe and converted more along the way. While the standard-bearers of the scene continue to drive the house and techno sound forward in an unrelenting manner, rising artists have carved out their own share of the scene with unique styles and takes as well.
Now, with the new year picking up steam it's time to make some predictions on who among the rising talent will be making a major impact on the house and techno scene in 2020 (and hopefully beyond). So strap in and start scrolling to find out who we feel you should be keeping a close ear tuned to this year!
10 House & Techno Artists to Watch in 2020
---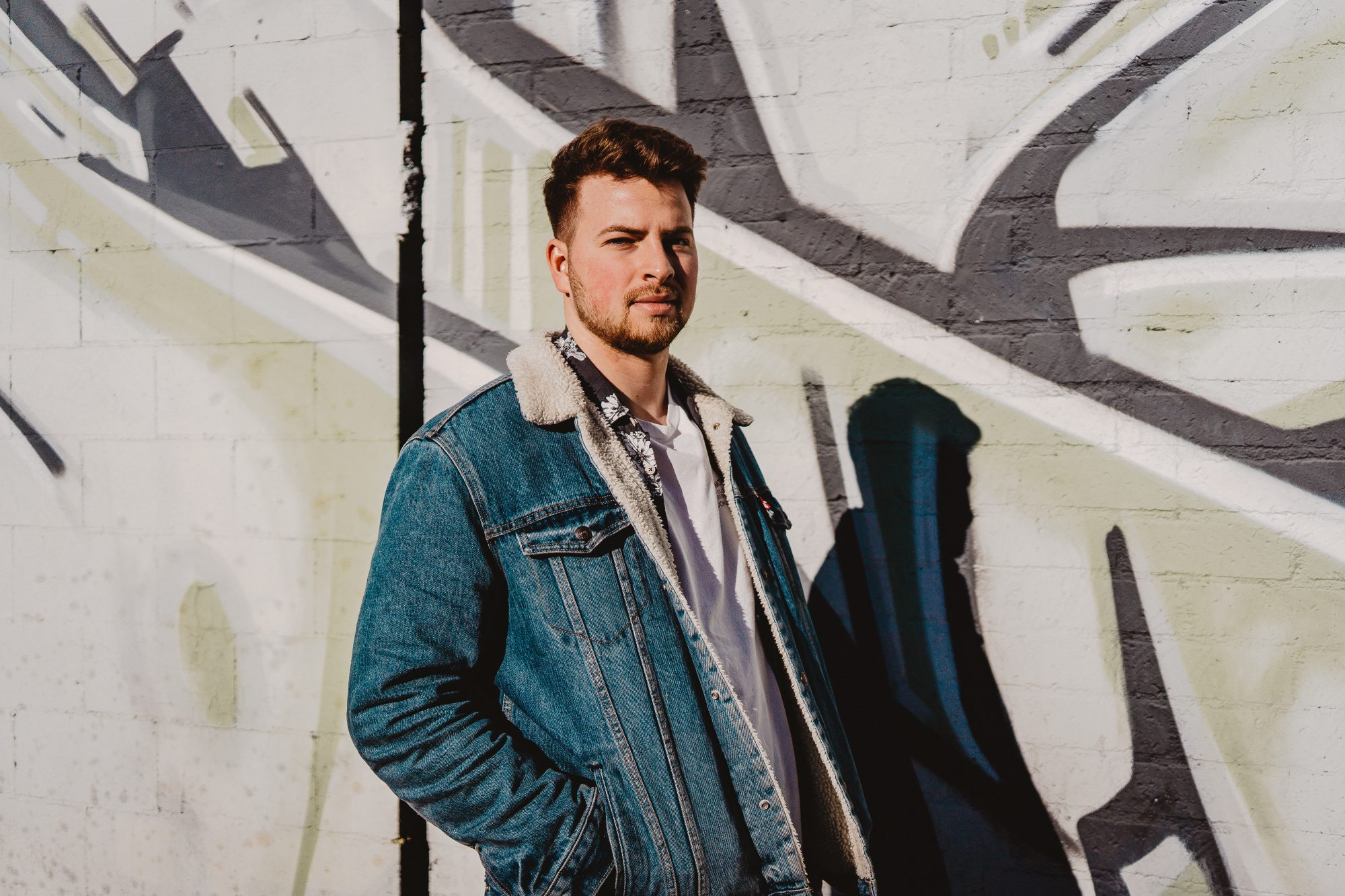 Westend
Facebook | Twitter | SoundCloud
Hailing from the artistically rich environment of New York City, Tyler Morris aka Westend arrived with a blazing internal fire and a natural talent that would make a very impressive mark on the tech-house scene. With the early and ongoing support of labels like Box Of Cats and Audiophile XXL, it should come as no surprise that he would quickly be scooped up by the beloved Dirtybird brand unleashing dance floor heaters that include "Don't Stop," "Nakey," and "Detonate" with John Summit.
Dim Mak and Country Club Disco have even become privy to his innate ability to give the people what they want, setting him up for an amazing breakout year with club-ready tracks that include "Friend Zone" (CCD), and "Goin Up" (Dim Mak). What makes Westend's music so delectable to the house music masses is surely due to the unpretentious vibes mixed with fun and funky beats making him a fan favorite to catch at events like the annual Dirtybird Campout.
In addition, he recently ruled the illustrious Avant Gardner stage with Martin Ikin and Fisher, further solidifying his role as a mainstay in our precious house music community. With the who's who of the industry clearly getting behind this more than worthy star, you can bet that we have only yet begun to see what Westend has in store for the future! – Maria
---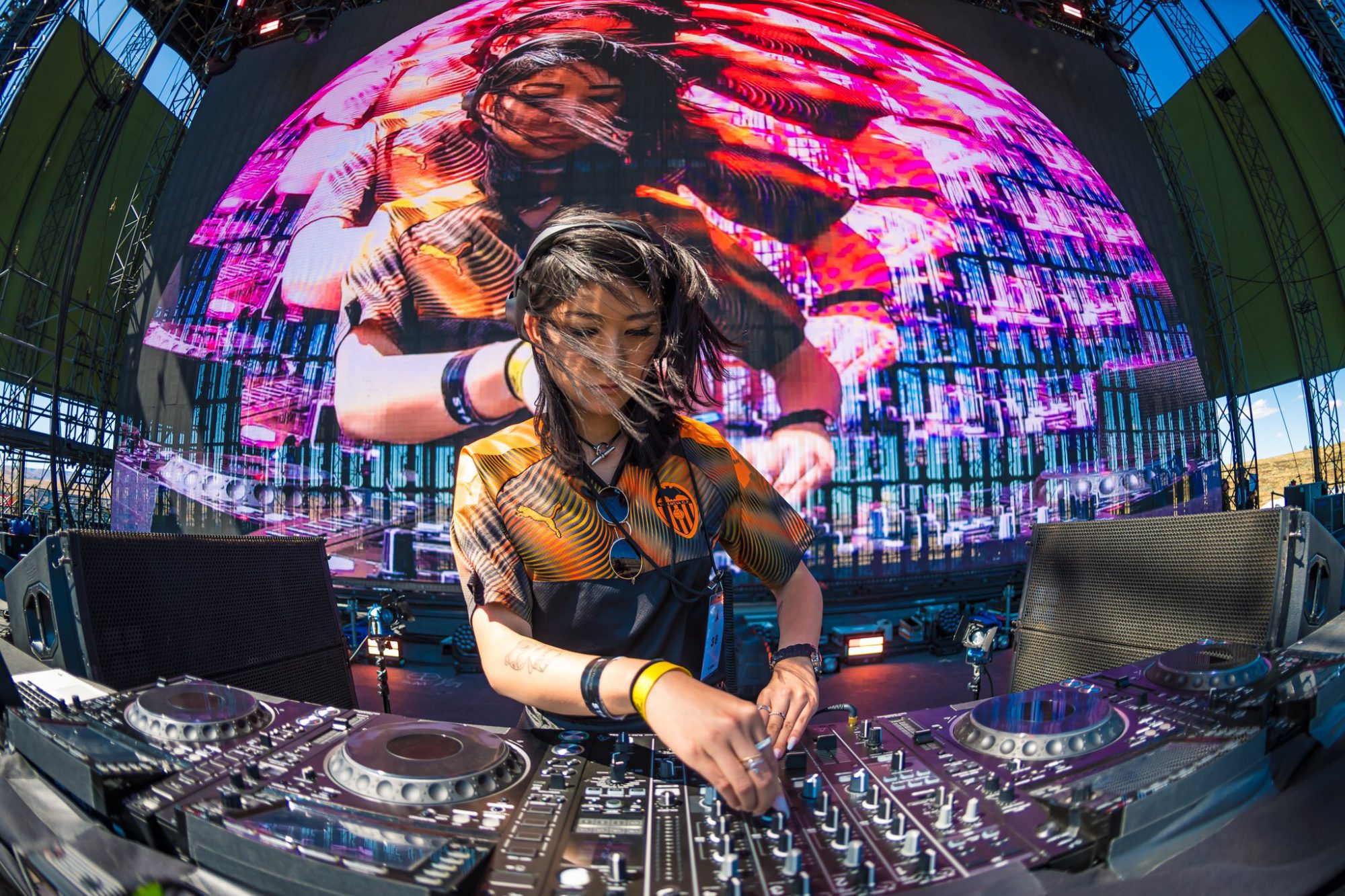 Qrion
Facebook | Twitter | SoundCloud
Qrion is one of the freshest faces on the talented roster of Anjuna artists but has quickly solidified her place in the hearts of many in the Anjunafamily. Learning to play music at an early age while being raised in Sapporo, Japan, she has since relocated to the Bay Area and her career has truly taken off ever since.
Something that makes Qrion's music stand out from other artists in the house and techno scene is her ability in creating stunning soundscapes by layering organic and digital elements together. Sweeping listeners off their feet with each original release and remix, she's found the perfect formula to tug at our heartstrings time and time again.
Last year was a truly massive one for Qrion on the release front with EPs like Sine Wave Party but it is impossible to ignore her performances at iconic shows as well. She took the stage at Group Therapy Weekender, ABGT350, and most recently played multiple sets on Groove Cruise Miami to start the decade off in the best way possible. Don't sleep on Qrion this year, she'll definitely blow your mind. – Grant
---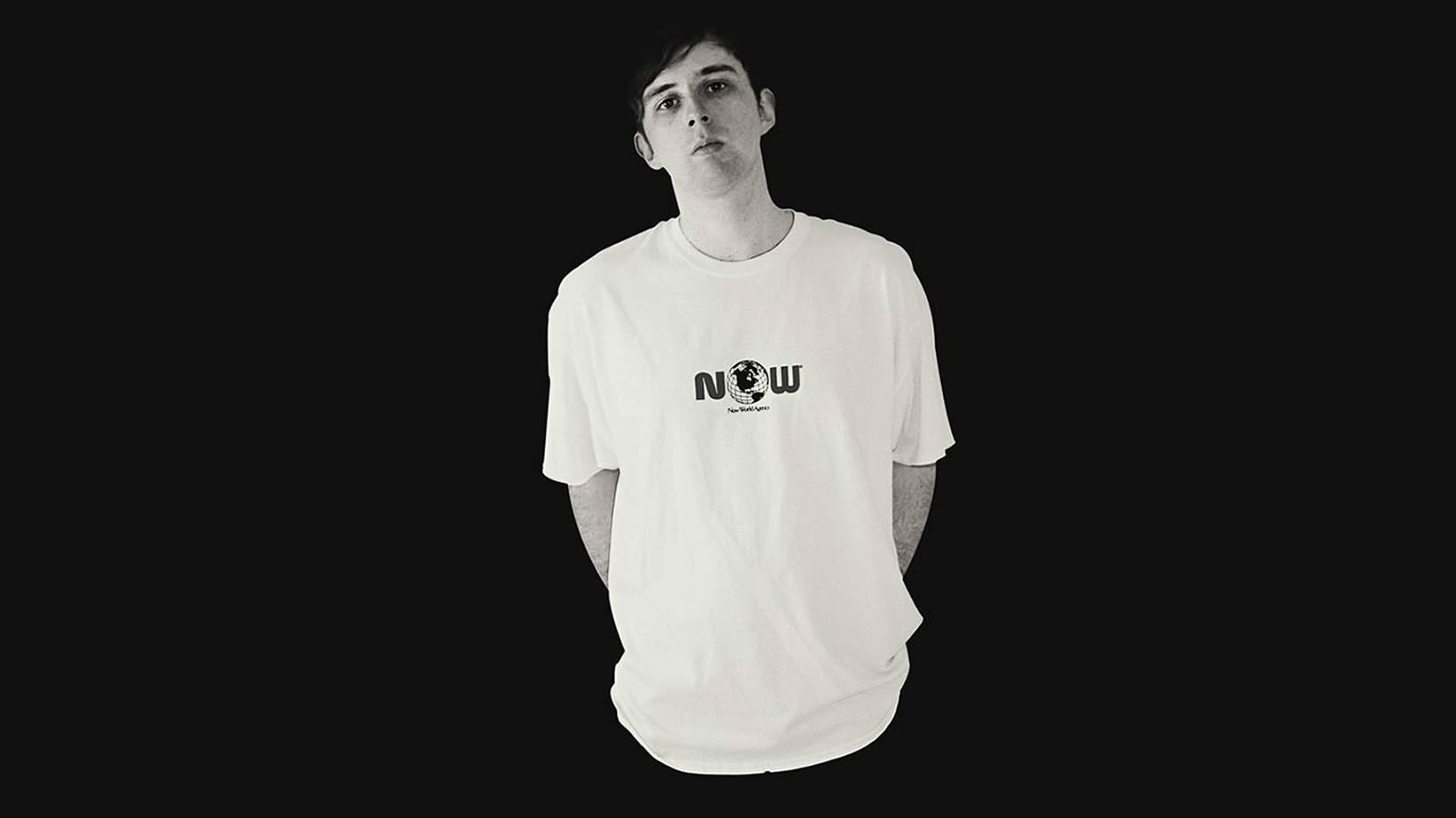 Rebūke
Facebook | Twitter | SoundCloud
What do you get when you combine future-forward house and techno with musical elements plucked straight from the early '90s rave era? The answer comes in the form of Rebūke. Bringing a sound that initially stole the gaze of house and techno legend Jamie Jones with the release of "Along Came Polly" in 2018, fate would allow the track to be named the final Essential New Tune for Pete Tong on Radio 1. From that moment on, the Irish bred Rebūke has been welcomed with open arms and has become one of the industry's most promising stars.
With what many would refer to as a weird and nonconformist style, we see something so refreshing pouring out in just about all that he produces. Rebūke is simply impossible to ignore. That being said, Drumcode and Dirtybird are no fools when it comes to noticing star quality, and soon Rebūke would make yet another impression with Jump Ship (Dirtybird) featuring stand out track "The Pipe" and Rattle(Drumcode), a three-track stunner that warps the mind with edgy mechanics and chugging basslines.
If you have yet to catch this man in action, have no fear because Rebūke's Rave Radio has got you covered. Featuring some of his biggest events to date, Rebūke shows off his skills while proving that being different is the key to unlocking success and popularity. Speaking from personal experience, I had the wonderful opportunity to catch him opening for Green Velvet in Atlanta and I left a dedicated fan, moved by the raw and sideways creativity that kept my jaw on the floor the entire time. – Maria
---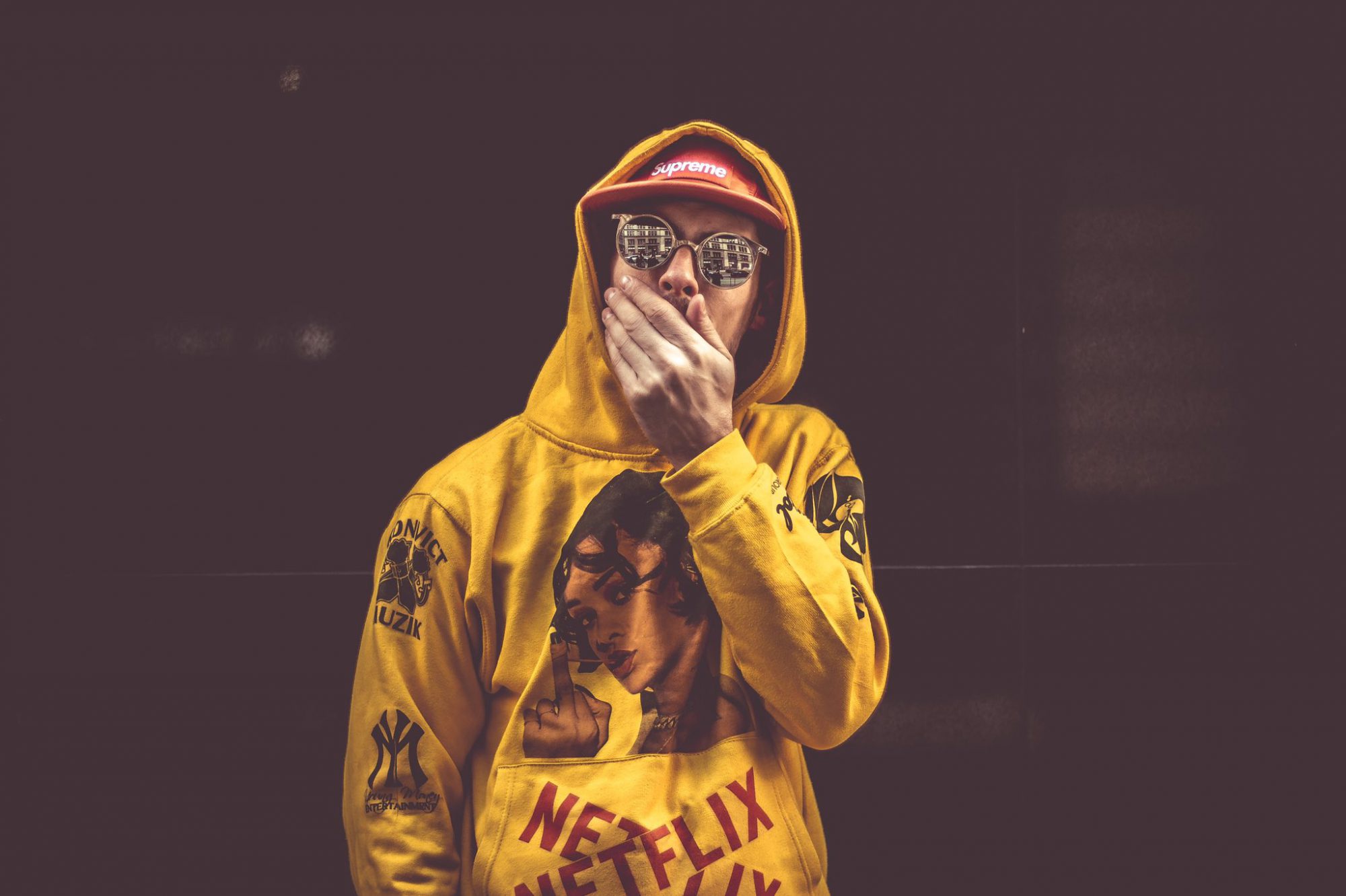 Codes
Facebook | Twitter | SoundCloud
If you haven't already started listening to the sounds coming from Codes then you best start now. This New York-based artist brings his years of experience as a DJ to the stage wherever he goes and can be regularly found scratching live during his sets that are brimming with highly curated tracks.
We've been hypnotized and put into a proper groove ever since we heard his Bumps EP on Psycho Disco back in 2016. Since then he's graced labels like Dirtybird, IN / ROTATION, and Country Club Disco with some tracks that we simply can't get enough of like "100% Skills" and the Money EP.
Additionally, Codes has also packed the dancefloors at festivals like Beyond Wonderland SoCal and Countdown NYE to show off his unique stylings. And if Codes' music and performances weren't enough to satiate you, then his skills as a tastemaker will offer up even more tasty tunes with his label Holy Molé that launched last year. It's clear more than ever that it's Codes' time to shine, so make sure to catch him in 2020 because you won't regret it! – Grant
---
Dezza
Facebook | Twitter | SoundCloud
One of our favorite finds last year was progressive maestro Dezza who took us to a state of electronic bliss with his stunning sound design. While he may have dabbled in other closely related genres like trance, it was his releases in the house music realm that truly stuck out as something special like "Honey," "Cold Outside" with JulianGray, and "Dream Weaver" with My Friend.
Adding to the mix, Dezza took the reins of the guest mix on Above & Beyond's Group Therapy Radio to showcase his skills as a tastemaker along with one on ASOT as well. He also crossed the pond to take the stage at ASOT 900 in Utrecht and made his US debut in Chicago at Trance Identity 10 that left a lasting impression.
Riding the wave of success into the new decade, Dezza has continued to build on his impressive catalog of tunes by returning to Colorize with the release of "Close Your Eyes" earlier this month. If you're on the hunt for a fresh face in the progressive house realm to get down to on the dancefloor in 2020, look no further than Dezza as he'll surely deliver. – Grant
---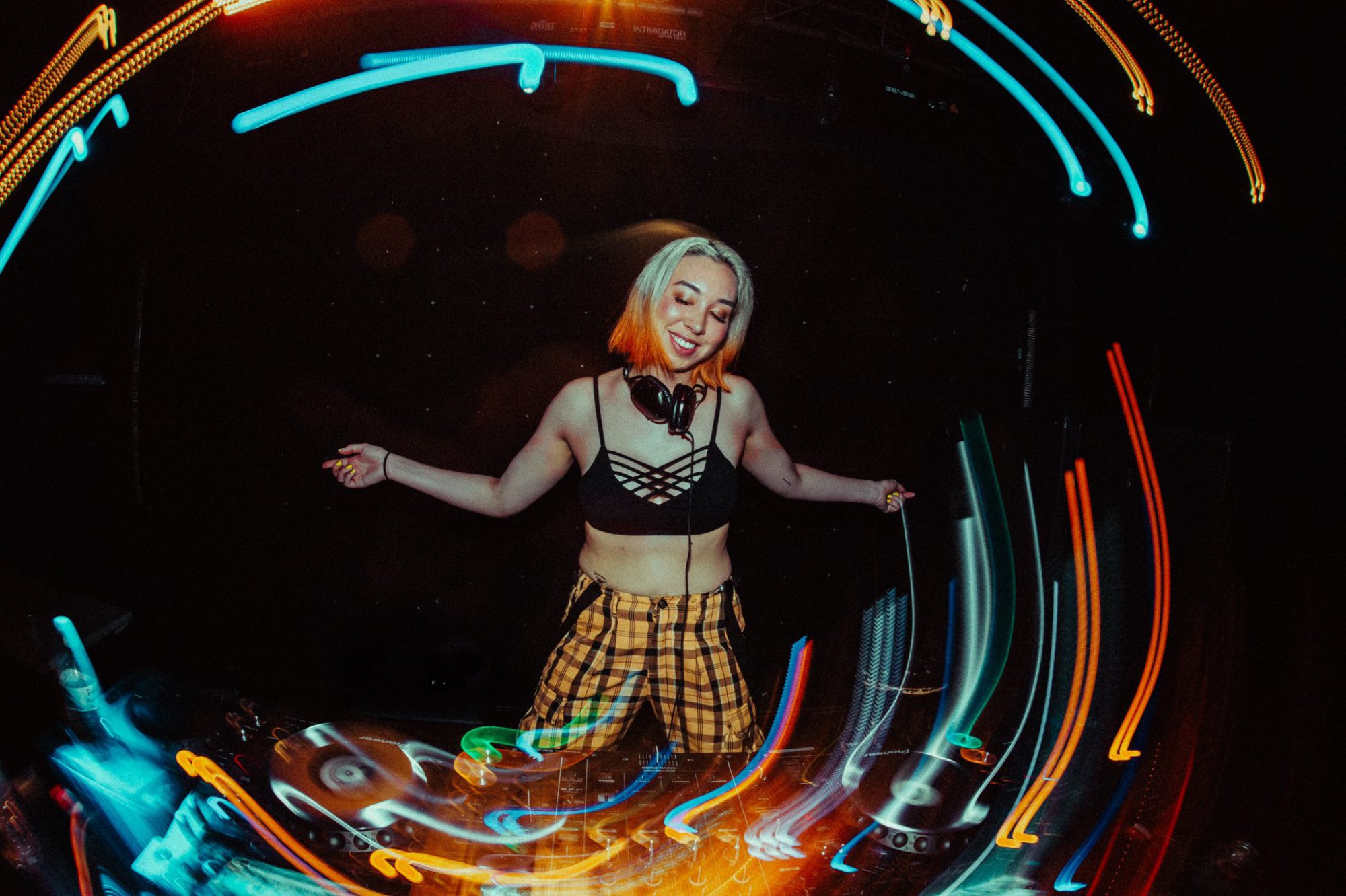 Wenzday
Facebook | Twitter | SoundCloud
Last year saw the rise of a number of artists in the bass house scene but few stole our hearts quite like Wenzday did. Born and raised in the Bay Area she honed her skills behind the decks as an open format DJ before solidifying her unique style of house music. Those years have since paid dividends as her performances have become renowned for taking crowds on an energetic ride through a variety of styles.
While her dynamic sets have made dancefloors move she's backed it up with an arsenal of infectious tunes as well. Wenzday's Heartbreak HouseEP was a standout release on Insomniac Records' IN / ROTATION and she followed that up with the Demons Dancing EP that "Everyday" that really helped close out the decade right.
When Wenzday isn't behind the decks at festivals like Nocturnal Wonderland, Lost Lands, or a Space Yacht-hosted show, she's working nonstop with her brother Dack Janiels on their collective 40ozCult. If 2019 set the stage for what was in store in the new decade from her, expect this rising star to continue to make an impact in the bass house scene for years to come. – Grant
---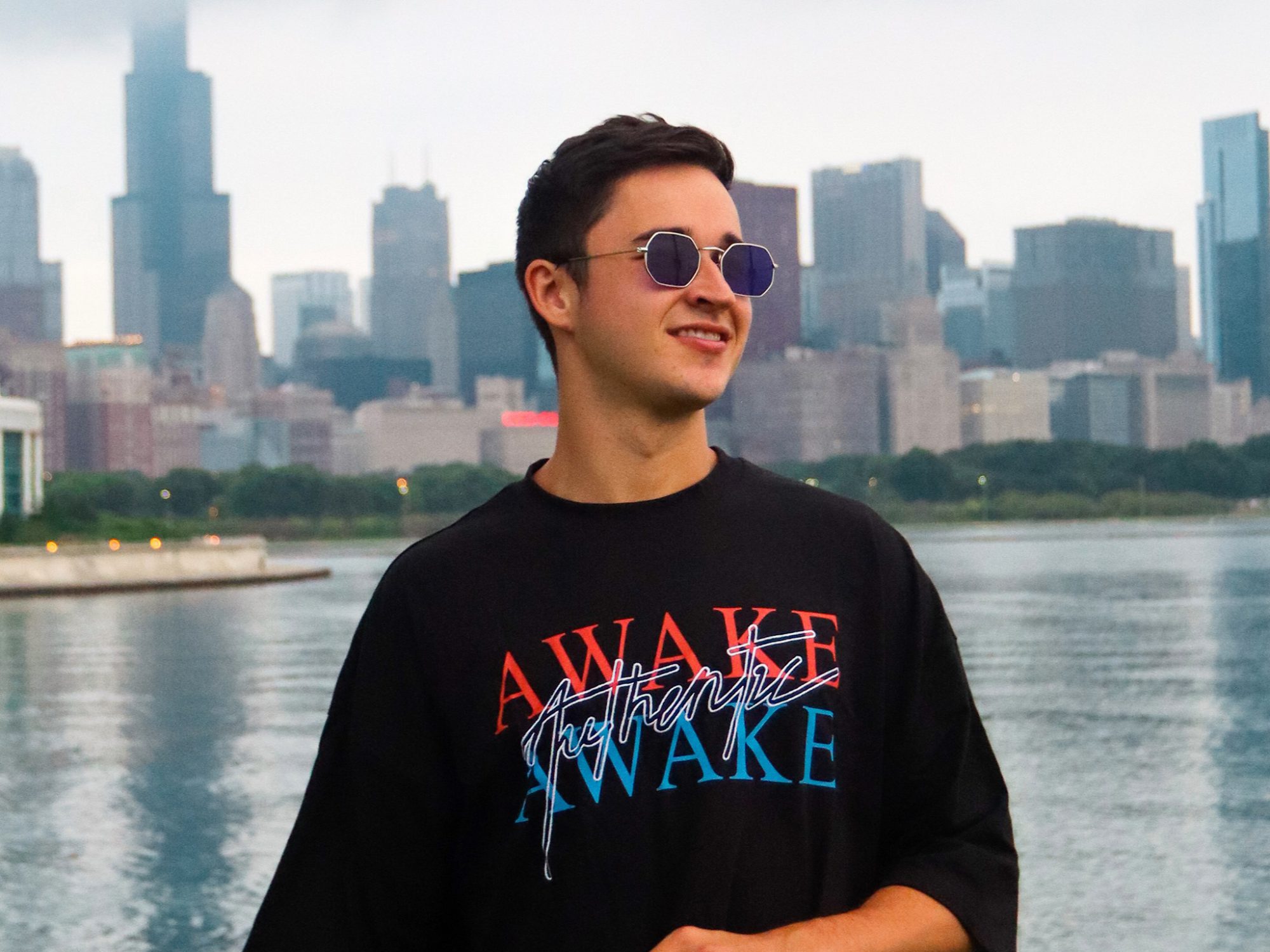 John Summit
Facebook | Twitter | SoundCloud
John Summit has been one of the hottest names in the house music scene in recent months. With roots in house music's hometown of Chicago, John Summit's music has an undeniable groove and percussive drive that has gotten him noticed by some of the biggest players in the industry.
His rise began when Dirtybird featured "Detonate" with Westend on the Dirtybird BBQ: Get Roasted compilation in 2019. Since then, John Summit has worked with labels like Toolroom, Repopulate Mars, Solotoko, This Ain't Bristol, and Farris Wheel. His style of house fits well with all of them; it's a unique dancefloor-ready tech house vibe.
After wrapping up 2019 with the release of his Stimulate EP on Repopulate Mars and a New Year's Eve set at Spybar in Chicago, things will only be bigger and better for John Summit in 2020. Expect more tour dates and more groovy tech house from one of the scene's most exciting up and coming artists. – Michael
---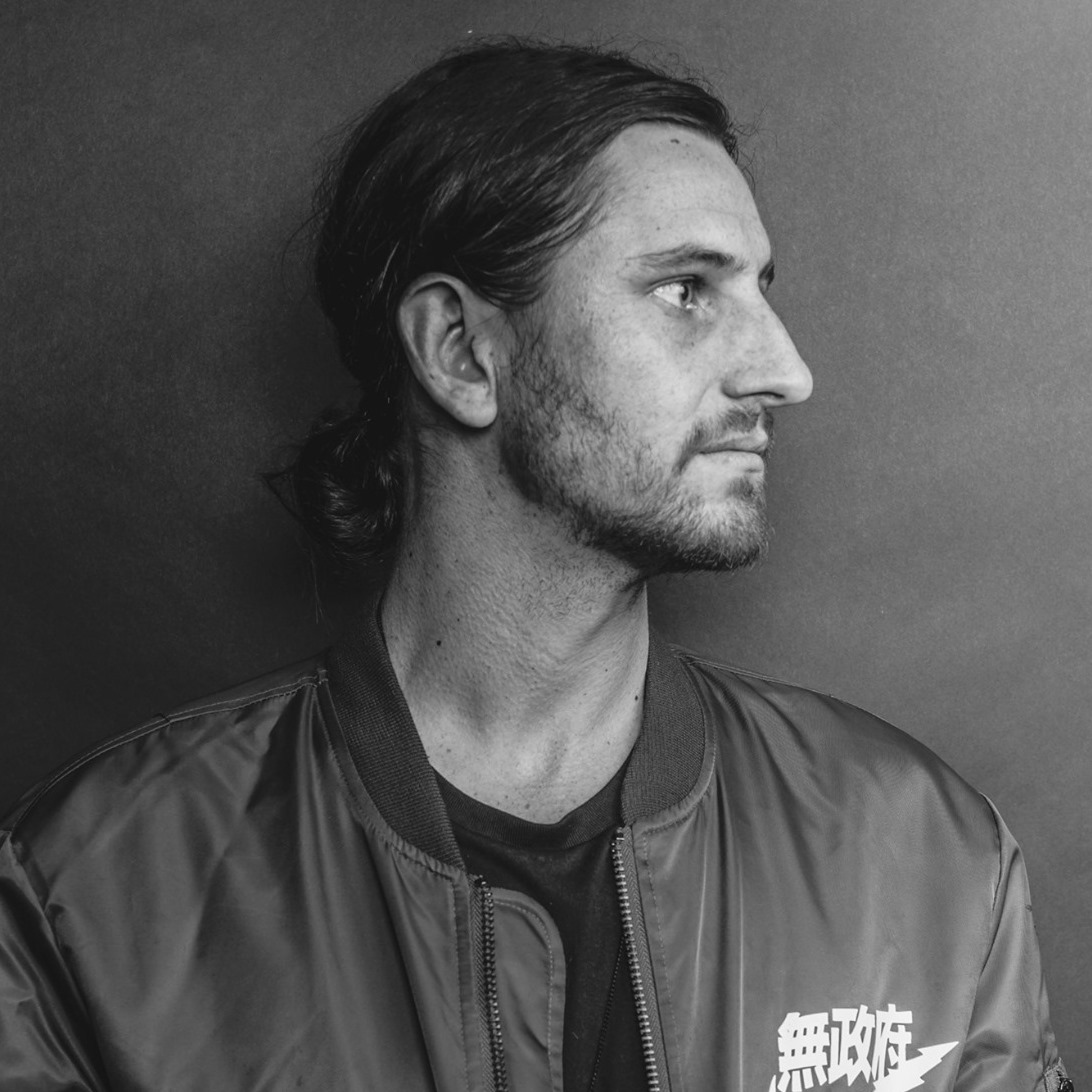 RYBO
Facebook | Twitter | SoundCloud
Los Angeles-based artist RYBO has been one of the artists we've been keeping our ear tuned to for a few years now after first hearing his sounds that were dropped on Desert Hearts. With a number of releases under his belt on the label, he's also a frequent face at their standalone festivals and showcases where he's become renowned for bringing some serious energy to the dancefloor.
Additionally, RYBO also helped co-found Percomaniacs which has been a home for his tracks like "Something New" with Anabel Englund, "Mi Casa" with Lubelski, and "Take Me Away" that was another stunner. He's also traveled near and far to play sets at festivals Northern Nights, Electric Forest, Ocaso Underground Music Festival, and plenty more.
Now, with the new year in full swing, he's looking to bring even more energy to dancefloors with upcoming sets at festivals like Beyond Wonderland SoCal and club nights in cities including Reno and Denver. Stay tuned for his forthcoming release "Somebody Like You" with Lubelski and SOHMI and check out some of his top tracks below! – Grant
---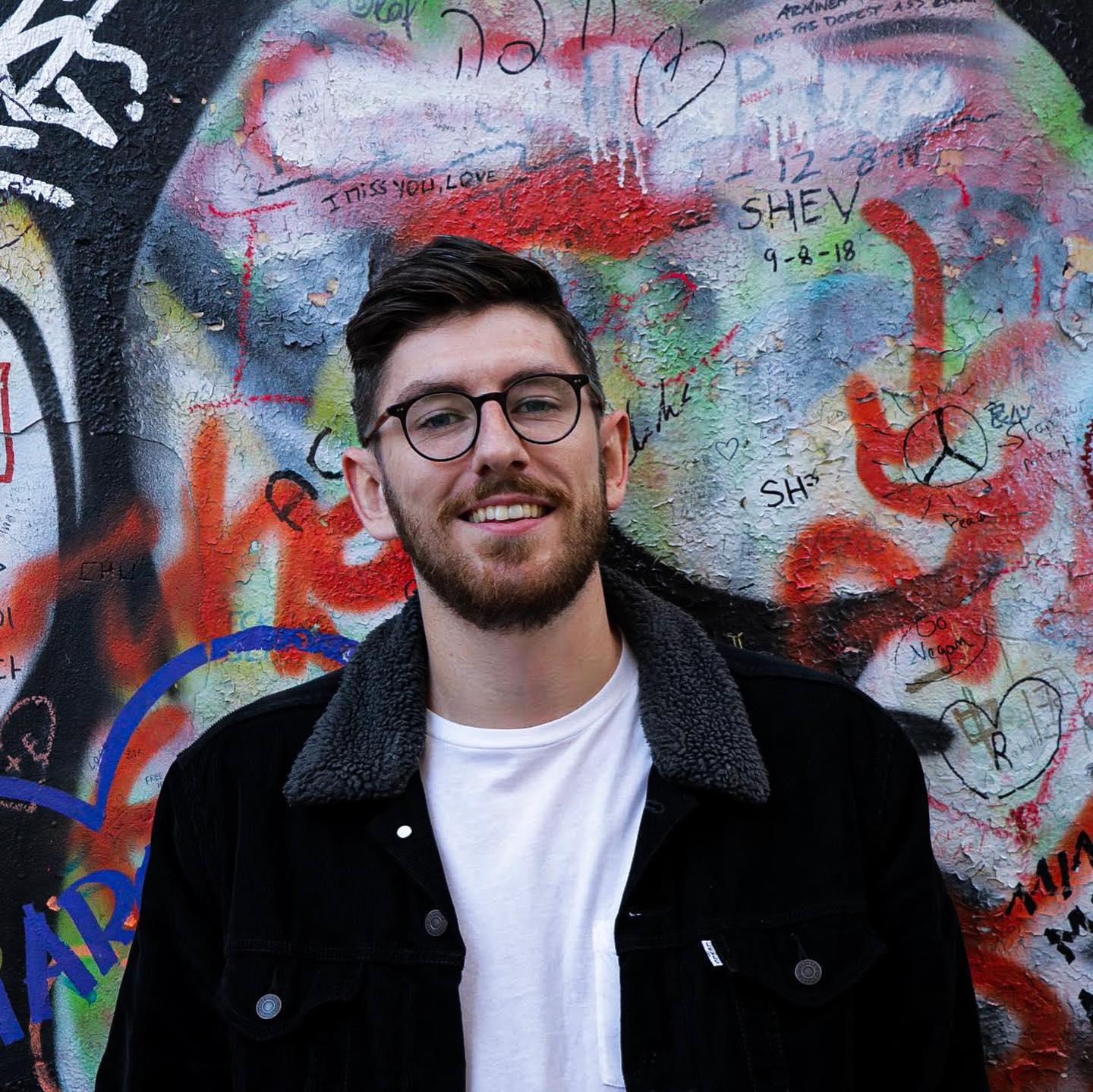 Marsh
Facebook | Twitter | SoundCloud
One of the artists who has been shining brighter than ever as of late is Marsh. Born in the UK but now based out of the US, he has been picking up some serious momentum over the past few years with releases on labels like Silk Music and Anjunadeep. Sweeping listeners away into the beautiful progressive soundscapes he creates in the studio, tracks like "1992," "Prospect" with NoxVahn, and "Soul" all left a lasting impression and kept us coming back for more in an infectious manner.
But Marsh isn't just impressive due to his studio work, as he has also flexed his skills from behind the decks as well with memorable performances. A frequent face at Anjunadeep showcases, he's played in cities like Goa, London, Chicago, and Miami while also being selected to play at Group Therapy Weekender and Anjunadeep Explorations as well.
Already riding high in the new decade with the recent release of his latest EP Eu Topos that was just dropped on Anjunadeep, it's clear now more than ever that Marsh will be one of the driving forces in the scene moving forward. Take a listen to some of his top tracks below and don't sleep on his set when he lands in a city near you. – Grant
---

Illyus & Barrientos
Facebook | Twitter | SoundCloud
Last, but most certainly not least is a dynamic tech house duo hailing from Glasgow that has been picking up some massive momentum over the past few years: Illyus & Barrientos. First coming together in 2014 over a shared passion for house music, they quickly hit a stride with early support from labels like Toolroom, Glasgow Underground, and Suara.
2019 saw Illyus & Barrientos release tracks like "Shout," "The One," and "Still Beating" that continue to find their way into our rotations to this day. They even showcased their sound with an Essential Mix on BBC Radio 1 that was full of tasty tunes and proved their abilities as tastemakers in the house music realm.
A frequent face in Ibiza during the Toolroom Residency last year at Eden, they were a welcome sight to see when billed to play in cities like San Diego, Chicago, London, and Brisbane. Now, Illyus & Barrientos are driving forward into the new decade and we're sure they're going to draw in even more fans with each passing day. – Grant
---
Which house and techno artists do you think will blow up in 2019? Let us know in the comments!
Grant Gilmore
Grant Gilmore's authoritative voice as a media professional lends credibility not common to EDM journalism. As the founder of EDM Identity he has effectively raised the bar on coverage of the past decade's biggest youth culture phenomenon. After ten years of working for nonprofit organization Pro Player Foundation, Gilmore launched EDM Identity as a media outlet offering accurate informative coverage of the rave scene and electronic music as a whole. Although they cover comprehensive topic matter, they have taken special care in interviewing the likes of Armin van Buuren, Adventure Club, Gorgon City, Lane 8 and Afrojack. In addition to household names, they have also highlighted unsung heroes of the industry through their ID Spotlight segment. Whether he's covering it or not, you can expect to find Grant Gilmore attending the next big electronic music event. To find out what's next on his itinerary, follow him via the social links below.
Sours: https://edmidentity.com/2020/01/18/house-techno-artists-watch-2020/
2020 techno house
Tech House
1

2

3

4

5

6

7

8

9

10

11

12

13

14

15

16

17

18

19

20

21

22

23

24

25

26

27

28

29

30

31

32

33

34

35

36

37

38

39

40

41

42

43

44

45

46

47

48

49

50

51

52

53

54

55
Sours: https://www.beatport.com/genre/tech-house/11/top-100
🦈 Tech House - FISHER Style - March 2020 🦈
best melodic techno
&

tech house vst instruments

The top 10 best VST instruments for Tech House, Deep House and House Music

With all the VST plugins currently available to everyone, it's really easy to get stuck when choosing the right instrument for the job.

That's precisely why we compiled this list of the best 10 VST instruments and synthesizers for producing house music and melodic techno.

So if you want to produce tracks like Fisher, Chris Lake, Green Velvet, Tale Of Us, Artbat and want to find out where they get their sounds from, this is the list for you.
1 – U-he DIVA | $199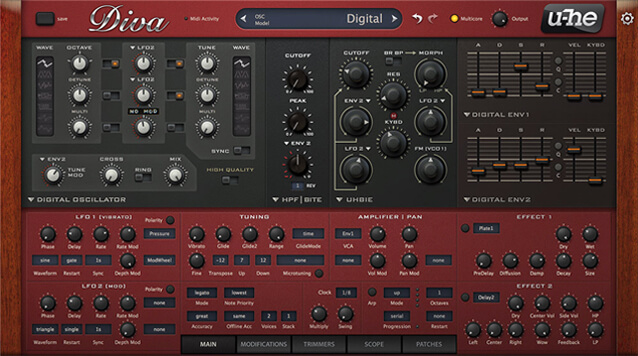 Link:Buy U-He Diva
Diva is a legit monster of a synthesizer that sounds absolutely great, and also offers an incredible variety of vintage synth emulations without switching to a different instrument, and what's even better, is that you can combine all the different flavors and create something truly unique.
Do you want a Moog filter but a Juno style OSC? Moog oscillator but MS20 filter? No matter what you want to combine, Diva has you covered.
The instrument is perfect for deep housey basses, pads, and analog leads, and the sound will blow your mind.
The only downside is that it can be very heavy on the CPU, and in-depth programming is not the most straightforward experience.
Diva is not the only synth from u-he we are gonna find in this list, the developers seem to be on a crazy roll lately, and everything they put out gets better and better.
2 – Xfer SERUM | $189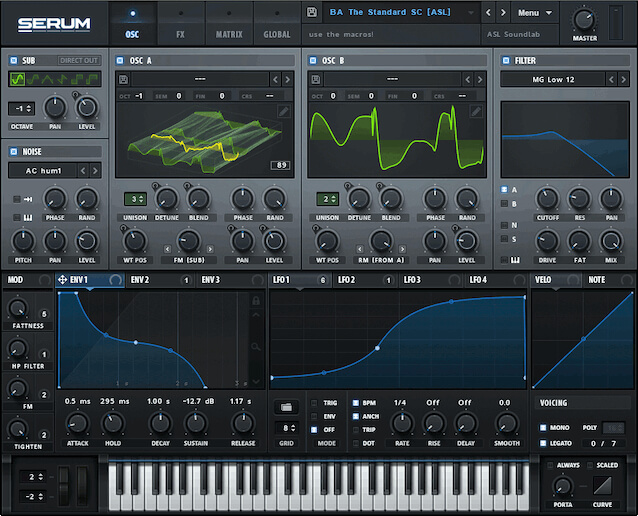 Link: Buy Serum on xferrecords.com
No "best synthesizer" list is complete without Xfer Serum.
And while it might sound like an obvious choice, we can't deny the fact that Serum is still one of the best VST out there to create any genre period.
Many factors make this instrument so unique:
Serum sounds excellent, it's incredibly easy to use, and the amount of control you have to shape the sound it's just insane.
But maybe, the best thing of them all when it comes to Serum is the number of great sounds and presets available, and this is GOLD when all you want to do is produce music and flip through inspiring presets without having to worry about programming.
On that note, we have the best house presets for Serum on the market, FISHBIRD1 & FISHBIURD2, used by artists such as Calvin Harris, David Guetta, Tiesto, and many more.
3 – SYLENTH1 | $160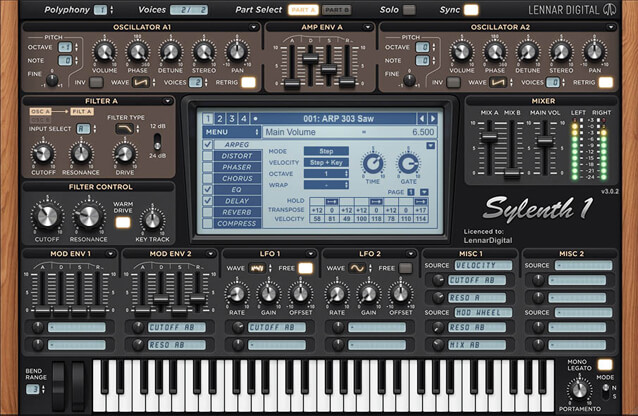 Link: Buy Sylenth1
Yep, good old Sylenth still makes it to one of the top synthesizers for house music.
There is something about this VST that somehow no other software managed to get right, the fatness of the sounds, the way it cuts through the mix, Sylenth it's still one of my favorite and most used synths of all times.
Great for basses and even better on big detuned leads, I also use it a lot for uplifters and downlifters fx, I don't think I've ever made a song that didn't have at least one instance of Sylenth somewhere in the project ever since I bought it.
Another great aspect is that, like it is for Serum, there are a billion great presets for Sylenth out there.
So many that would probably last you for two lifetimes, and that's a lot of inspiration.
Get Access to the best EDM Kontakt Library, over 330 presets, fully NKS Compatible and works with the FREE Kontakt Player Click Here
4 -MONARK | $99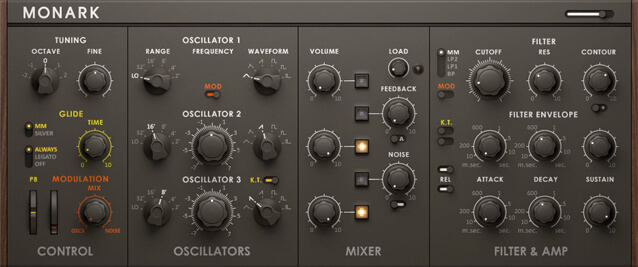 Link:Buy Monark on native-instruments.com
This synth is so underrated it makes me mad!
Native Instruments did an outstanding job with this instrument, Monark is an emulation of the classic Moog Model D, and when it comes to house music, this is something that HAS to be in your plugin arsenal.
What I love about this VST is how rich and warm the sound is, I usually use Monark for very simple sounds, but there is something about the filter, and drive that make all these simple presets sound awesome and just right!
5 GETLOW | $97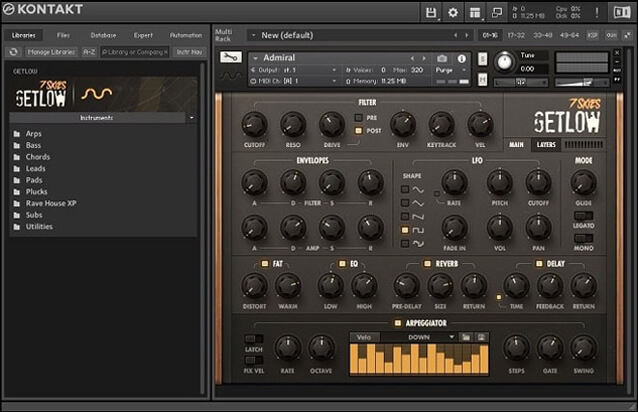 Link:Checkout GETLOW!
My pride and joy, Standalone-Music, and I designed this instrument to be THE perfect house and dance music weapon.
The fact that it uses samples allowed us to record some of the craziest analog gears ever created. Not just that, we were also able to run each and every sample through different hardware preamps, compressors, and other effects chains.
The result is that every presets sounds AWESOME right out of the box and requires very little programming.
Last but not least, we developed several GETLOW expansions designed explicitly for house music, making it one of the best weapons for the genre.
6 Phoscyon | $50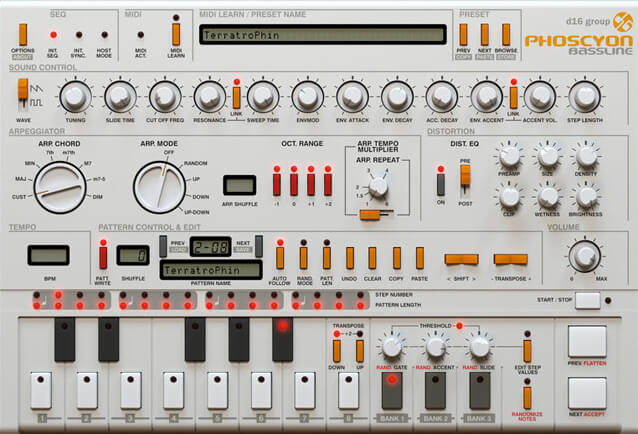 Link:Buy Phoscyon
You can't talk about house music without talking about the infamous Roland 303, which along with the 808 and 909, truly shaped house music and the rave scene.
There are a few emulations on the market, still to me, Phoscyon is the best one, it offers a little bit more control over parameters, and there is something about the filter + resonance + distortion combination that just sounds perfect!
Phoscyon comes with a lot of ready to use patterns, that are fun to play with and sometimes can be very helpful when starting something new.
7 REPRO | $149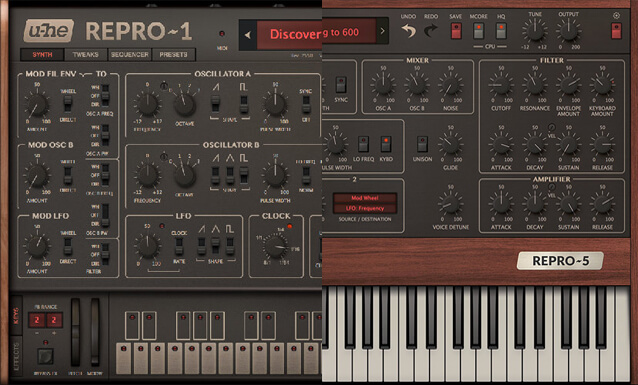 Link: Buy Repro by u-he
Another one from the guys at Uh-He, actually I should say TWO!
Re-pro is a bundle that gives you two synths at the price of one; these VSTs emulate Dave Smith's iconic synthesizers, the Pro-One with the Repro-1 and the Prophet-5 with the Repro-5.
Both of these instruments are MUST HAVE for house music productions; the sound is that rich, warm analog tone that you'd expect from the hardware, and it somehow always fits great in the mix.
I particularly love the arpeggiator in Repro-1; it is not only fun but also incredibly useful to come up with ideas and create organic sounds that add movement to your house music productions.
Repro-5 is the one getting more use of two, as I've always been a fan of the actual Prophet-5, it's such a simple yet versatile synthesizer, very few VST can give so much character to my house tracks as this one does.
8 – BATTERY 4 | $199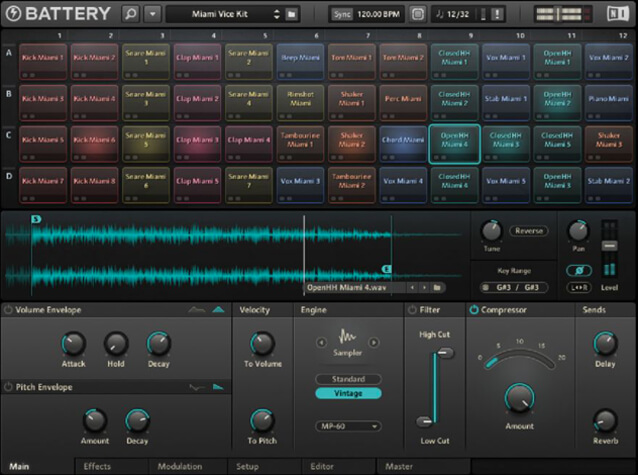 Link: Buy Battery 4 by Native-Instruments
Although not technically a synthesizer, this plugin by Native Instruments it's still by far a MUST HAVE when it comes to house music production.
I love how quickly you can load any drum sample, tweak it, and then lay down a beat within seconds.
I'll be honest, I haven't used this plugin a lot when it comes to actual tracks; however, it's still my go-to whenever I make house loops for sample packs.
But then, again, I do use these loops in my tracks, so in a way, you could say that it's still essential for house music productions.
9  – ROLAND JUNO 106 | $19.99 a month

Link: Subscribe to Roland Cloud
I will be honest, I'm not a fan of Roland Cloud at all (which is so far the only way to access the Roland Juno VST), but this synth alone makes it somehow worth the price and the hassle.
The Roland Juno 60 is such an iconic synthesizer and has been used in countless tracks since its release in 1982; it is also massively used in the soundtrack for blade runner and the main theme of stranger things; the sound of the Juno screams 80s, and I love what Roland has done with this VST.
This plugin is perfect if you produce house music, and it's even better for melodic techno and deep house.
I use this synth primarily for arpeggiated plucks (the arp is so much fun), simple analog leads, and especially pads.
The Juno has a fantastic built-in chorus that makes everything you ran through it sound incredibly wide, full and warm, try it with a pad, and thank me later.
10 – KORG M1 | $99.99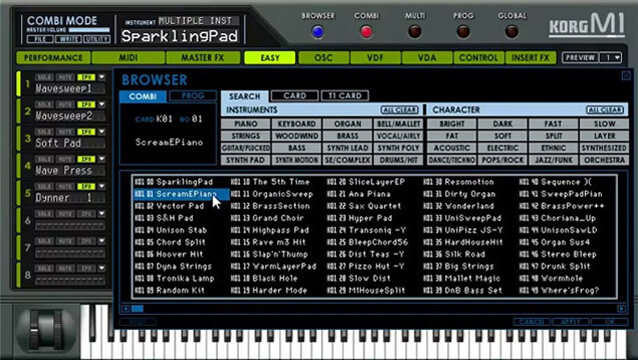 Link: Get KORG M1
Keeping the best for last on this list of best vst instruments for tech house.
I don't think there is a synthesizer that contributed to shaping the sound of house music as much as the Korg M1.
Piano 16 and Organ 2 are possibly the most used presets ever in the history of house music, and what's funny is that they are still massively used to this date by house producers like Chris Lake, MK, and many more.
The M1 VST comes with 2700 presets (yes, you read that right) and thousands of waveforms; you can stack sounds on up to 8 layers and individually control envelopes, filters, LFOs, FXs and more.
The Korg M1 is a monster of an instrument; it's always fun and inspiring to play with, and browsing through presets not only brings up fun memories but somehow always puts me in the mood to produce some feel-good house music.
CONCLUSION
These are some of my favorite and most used tech house vst instruments.
I love how, in this digital age, we have the opportunity to use emulations of vintage synthesizers with amazing results and at an accessible price.
Have you discovered something new on this list?
Do you have some hidden house music VST gem?
Follow us on Instagram (@standalone_music) and let us know in the comments!
STUCK ON YOUR TECH HOUSE TRACK? CHECK OUT FISHBIRD2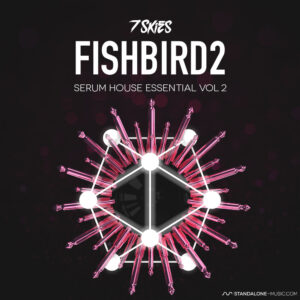 Superior quality Tech-House Presets for SERUM by 7 SKIES
Sours: https://www.standalone-music.com/2020/08/03/top-10-best-vst-instruments-for-tech-house-in-2020/
Now discussing:
.
75
76
77
78
79