Yogi Berra Don Larsen Autographed Merchandise
Yogi Berra & Don Larsen autograph 8x10
Yogi Berra & Don Larsen Autographed 8x10 picture "10-8-56"
11x14 B/W photo autographed Yogi Berra & Don Larsen inscribed by Larsen "10-8-56" from Perfect Game in New York Yankees 1956 World Series championship.

Category: Yogi Berra & Don Larsen autographs, Yogi Berra & Don Larsen memorabilia, and Yogi Berra & Don Larsen collectibles
$649
Buy

Don Larsen & Yogi Berra autograph Baseball
Don Larsen & Yogi Berra Autographed Baseball
Official baseball autographed andinscribed 10-8-56 by Don Larsen and autographed by Yogi Berra

Category: Don Larsen & Yogi Berra autographs, Don Larsen & Yogi Berra memorabilia, and Don Larsen & Yogi Berra collectibles
$549
Buy
New York Yankees Perfect Game Pitchers & Catchers autograph 16x20
New York Yankees Perfect Game Pitchers & Catchers Autographed 16x20 picture Perfect Game Inscriptions
16x20 Photograph Autographed by the New york Yankees Perfect Game Pitchers & Catchers : Don Larsen, David Wells, David Cone, Yogi Berra, Joe Girardi & Jorge Posada

Category: New York Yankees Perfect Game Pitchers & Catchers autographs, New York Yankees Perfect Game Pitchers & Catchers memorabilia, and New York Yankees Perfect Game Pitchers & Catchers collectibles
$2500
Buy

Yogi Berra & Don Larsen autograph Baseball
Yogi Berra & Don Larsen Autographed Baseball
Baseball Shadowbox autographed by Yogi Berra & Don Larsen (New York Yankees star)

Category: Yogi Berra & Don Larsen autographs, Yogi Berra & Don Larsen memorabilia, and Yogi Berra & Don Larsen collectibles
$899.99
Buy

Yankees Perfect Game autograph 16x20
Yankees Perfect Game Autographed 16x20 picture
16" by 20" photo features the Pitchers and Catchers from every Perfect Game in Yankee history, and has been hand-signed by all six men. Sadly, we lost YOGI BERRA a few years ago, and DON LARSEN just last week. But both legends added bold blue signatures to this remarkable photo, as did DAVID WELLS, JOE GIRARDI, DAVID CONE, and JORGE POSADA!

This extraordinary photo was taken at the old Yankee Stadium, on September 21st, 2008, prior to the last game ever played at the iconic old Stadium. And, each of the three pitchers has added an inscription with the date of his "Perfecto".

Category: Yankees Perfect Game autographs, Yankees Perfect Game memorabilia, and Yankees Perfect Game collectibles
$2495
Buy
Mickey Mantle Teammates autograph 16x20
Mickey Mantle Teammates Autographed 16x20 picture
16x20 autographed by Mickey Mantle Teammates (New York Yankees star) Notables include: Yogi Berra, Don Larsen, Ralph Terry, Johnny Blanchard and others

Category: Mickey Mantle Teammates autographs, Mickey Mantle Teammates memorabilia, and Mickey Mantle Teammates collectibles
$499.99
Out of Stock
Don Larsen & Yogi Berra autograph
Don Larsen & Yogi Berra Autographed
Pitching rubber autographed and inscribed 10-8-56 by DonLarsen and autographed by Yogi Berra

Category: Don Larsen & Yogi Berra autographs, Don Larsen & Yogi Berra memorabilia, and Don Larsen & Yogi Berra collectibles
$649
Out of Stock
NY Yankees Perfect game Baseball autograph Baseball
NY Yankees Perfect game Baseball Autographed Baseball
Official baseball autographed by all the 3 catchers and 3pitchers who pitched or caught in a perfect game.� Don Larsen, Yogi Berra, David Wells, JoeGirardi, David Cone & Jorge Posada

Category: NY Yankees Perfect game Baseball autographs, NY Yankees Perfect game Baseball memorabilia, and NY Yankees Perfect game Baseball collectibles
$2349
Out of Stock
Yogi Berra & Don Larsen autograph 16x20
Yogi Berra & Don Larsen Autographed 16x20 picture "10-8-56"
16x20 B&W photo autographed by Yogi Berra and Don Larsen inscribed by Larsen "10-8-56" from 1956 World Series Perfect Game in New York Yankees World Championship.

Category: Yogi Berra & Don Larsen autographs, Yogi Berra & Don Larsen memorabilia, and Yogi Berra & Don Larsen collectibles
$499
Out of Stock
Yogi Berra & Don Larsen autograph Baseball
Yogi Berra & Don Larsen Autographed Baseball "10-8-56"
Official Major League baseball autographed by Don Larsen & Yogi Berra & inscribed by Larsen "10-8-56" (only perfect game thrown in World Series history) Yankees 1956 World Champions!!!

Category: Yogi Berra & Don Larsen autographs, Yogi Berra & Don Larsen memorabilia, and Yogi Berra & Don Larsen collectibles
$479
Out of Stock
Yogi Berra & Don Larsen autograph Shadowbox
Yogi Berra & Don Larsen Autographed Shadowbox "10-8-56"
Official home plate autographed by Yogi Berra & Don Larsen inscribed "10-8-56" shadowbox framed with two photos from the perfect game for the Yankees in the 1956 World Series

Category: Yogi Berra & Don Larsen autographs, Yogi Berra & Don Larsen memorabilia, and Yogi Berra & Don Larsen collectibles
$1299
Out of Stock
Don Larsen & Yogi Berra autograph Card
Don Larsen & Yogi Berra Autographed Card Larsen Perfect Game
Official New York Yankees Topps Golden Moments Perfect Game Card autographed by Don Larsen & Yogi Berra.

Category: Don Larsen & Yogi Berra autographs, Don Larsen & Yogi Berra memorabilia, and Don Larsen & Yogi Berra collectibles
$189
Out of Stock
Sours: http://www.grandstandsports.com/gsm/p_Yogi_Berra_&_Don_Larsen_1.asp
discounted purchase DON LARSEN 10-8-56 PSA/DNA CERTIFIED SIGNED AUTOGRAPH NEW YORK YANKEES JERSEY hot sale for cheap
Item specifics
Seller Notes:
"PSA/DNA CERTIFIED AUTHENTIC THAT CAN BE VERIFIED ON THEIR ONLINE DATABASE.
" Product: Jersey
Team: New York Yankees
Sport: Baseball-MLB
Original/Reprint: Original
Autograph Authentication: BECKETT
UPC: Does not apply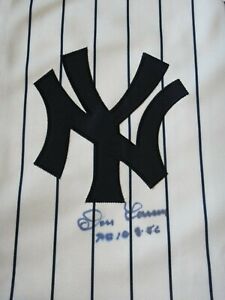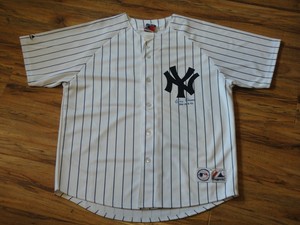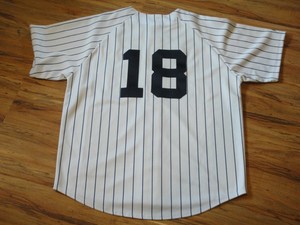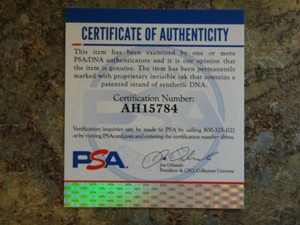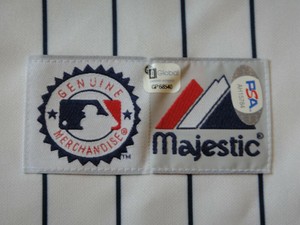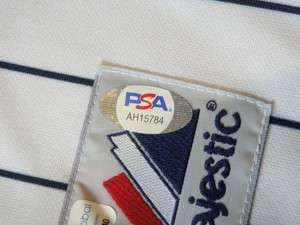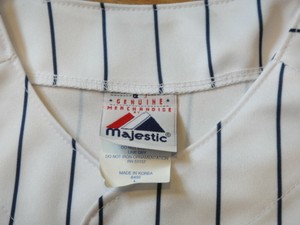 Sours: https://theviewsamui.com/meta.php?DON-LARSEN-10856-PSADNA-CERTIFIED-SIGNED-AUTOGRAPH-NEW-YORK-YANKEES-JERSEY-928417.html
Don Larsen Signed Book Perfect Game Hardcover Yankees Autograph
$76 Don Larsen Signed Book Perfect Game Hardcover Yankees Autograph Collectibles Fine Art Sports Stadium Components Don,Yankees,treehousestrategy.com,Perfect,/gastropodous1237115.html,Collectibles Fine Art , Sports , Stadium Components,$76,Book,Hardcover,Game,Signed,Larsen,Autograph $76 Don Larsen Signed Book Perfect Game Hardcover Yankees Autograph Collectibles Fine Art Sports Stadium Components Don Department store Larsen Signed Book Perfect Game Yankees Hardcover Autograph Don,Yankees,treehousestrategy.com,Perfect,/gastropodous1237115.html,Collectibles Fine Art , Sports , Stadium Components,$76,Book,Hardcover,Game,Signed,Larsen,Autograph Don Department store Larsen Signed Book Perfect Game Yankees Hardcover Autograph
$76
Don Larsen Signed Book Perfect Game Hardcover Yankees Autograph
Make sure this fits by entering your model number.
Comes with a Certificate of Authenticity from and James Spence Authentication
Category; MLB Autographed Miscellaneous Items
|||
Don Larsen Signed Book Perfect Game Hardcover Yankees Autograph
---
Hosted by Murano 4 Piece Eucalyptus Patio Conversation Set with Black Cush. All data is collected from users. There is no guarantee of accuracy. Use at your own risk. All images are © MindArk PE and are believed to be used under the terms of fair use.
Sours: http://treehousestrategy.com/gastropodous1237115.html
Don Larsen Autographed Photo - Wild West Deals
.
Larsen autograph don
.
PSA Don Larsen Perfect Game Baseball Card Autograph
.
Similar news:
.
529
530
531
532
533