This page will help you to learn how to draw a peacock, easy and step by step for beginners.  The peacock drawings will be easier on this page than on the other peacock step by step drawing page, which has more advanced versions of peacocks if you are looking for how to draw a realistic peacock.  The guides here will be for easier peacock drawings if you are starting out or not as advanced in your drawing abilities yet.
If you are looking for inspiration or you are a fan of peacock drawings and sketches, you can find over 50 of the best peacock drawings or sketches and pencil drawings here.  And if you are looking for peacock feathers, check out the peacock feather drawings page.
You can also learn to draw a peacock feather here.
Let's get on with the easy drawing step by step tutorials and let's begin!
Peacock Easy Drawing Tutorial
Here is a very easy peacock drawing tutorial, one of the most basic for beginner drawers.  Here's the image of what you will be drawing, followed by the tutorial below.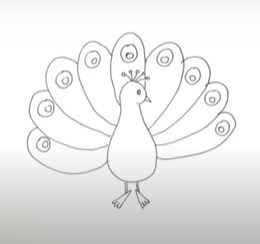 How to draw a Peacock | Peacock Easy Draw Tutorial
Easy Drawing of a Peacock with Colour
In this next peacock drawing tutorial, you can learn to draw a simple peacock image from the side.  Here is part 1 of the tutorial.  This one is almost easy enough for kids to do as well.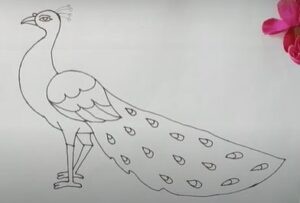 How to draw a Peacock step by step || Part- 1
This will give a basic and uncolored version of the peacock.  Next will come part 2, in which color will be added with colored pencils until we have a beautiful easy drawing of a peacock with color.
Drawing tools used are:
1. Pencil Name : Apsara Pencil
2. Eraser Name: Apsara Eraser
3. Colour Pencil : Doms colour pencils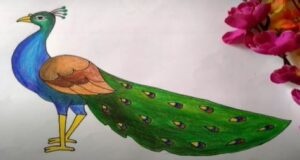 How to draw a peacock with colour pencil step by step || Part- 2
Flying Peacock Using Dots
The next one is an flying peacock and will be drawn in an easy way using 4x4 or 16 dots.  Here is an image below of the finished drawing.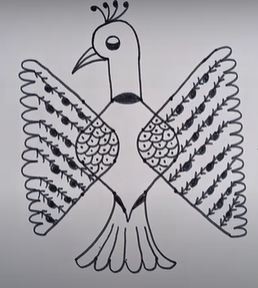 How To Draw Peacock With 4×4 Dots Easy | How To Draw A Peacock flying easy step by step
How to Draw a Peacock Easy
This next drawing is an easier peacock to draw but is a very beautiful finished result.  It still maintain very nice detail, even in the peacock's feathers.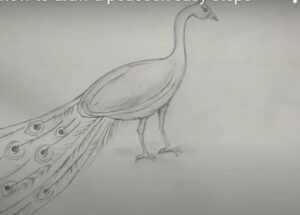 How to Draw a Male Peacock with Color
Here's an easy and simple peacock drawing with color, colored in with markers.  This one is simple enough to maybe be used for kids as well.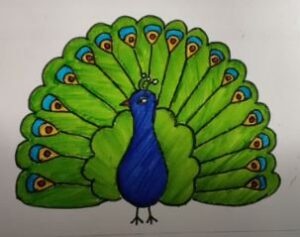 मोर का चित्र आसानी से बनाना सीखे //How to draw a Peacock | Peacock Easy Draw Tutorial
How to Draw a Cute Peacock
Here's how to draw a cute peacock which features a little bit of color.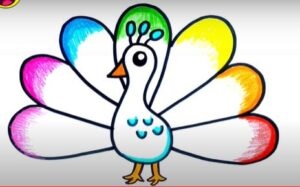 HOW TO DRAW A PEACOCK EASY STEP BY STEP
How to Draw a Peacock with Feathers Open
Here's how to draw a peacock with feathers open in an easy design.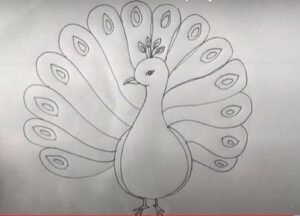 How to draw a Peacock Step by step easy lesson. Tutorial for kids and beginners.
How to Draw a Peacock Very Easy
This artist has experience teaching easy drawings.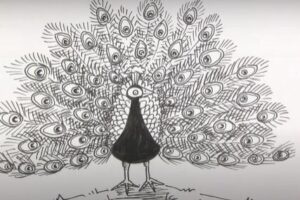 How to draw a peacock real easy step by step
Final Thoughts
Hopefully you were able to find out how to draw a peacock easy and step by step with these resources.  The peacock is a wonderful and beautiful bird!  You check out the other tutorials mentioned earlier and drawings pages for more on the peacock.
Resources
How to draw a Peacock | Peacock Easy Draw Tutorial for Beginners
How to draw a Peacock step by step || Part- 1
How to draw a peacock with colour pencil step by step || Part- 2
How To Draw Peacock With 4×4 Dots Easy
How to draw a peacock easy steps
How to draw a male Peacock | Peacock Easy Draw Tutorial
HOW TO DRAW A CUTE PEACOCK EASY STEP BY STEP
How to draw a peacock with open feathers – easy drawing
How to draw a peacock real easy step by step
Sours: https://drawanimal.com/how-to-draw-a-peacock-easy-step/
How to draw a peacock
Grid step
You can print out the base construction lines and start drawing on tracing paper or you can draw the grid layout yourself using the following steps… Show more
1) Draw a rectangle that will define the conditional proportions and boundaries of the chosen drawing.
2) From the middle of the rectangle, draw one vertical and one horizontal line equally dividing the shape.
3) Draw another horizontal line equally dividing the upper half of the rectangle. Similarly, draw a horizontal line equally dividing the bottom half of the rectangle.
4) Draw a vertical line equally dividing the left half of the rectangle. Similarly, draw a vertical line equally dividing the right half of the rectangle.
Hide
Step 1
Mark off the width and height of the picture. Define the place for the branch. Draw two ovals for the peacock's head and body. Draw a smooth guideline for the head, marking a beak.
Step 2
With smooth lines, add the shape of the neck and a guideline for the tail.
Step 3
Draw guidelines for a wing, the beak and the legs.
Step 4
Outline the peacock's wing edge and the shapes of the legs.
Step 5
Draw toes, the lower beak and eyes. Define the general shape of the peacock's tail.
Step 6
Add more lines to illustrate the branch and the wing. Sketch a feathery crest. With smooth lines, mark the feathers.
Step 7
Work on the whole figure, paying special attention to details.
Step 8
Contour the peacock, trying to vary the thickness and blackness of the line. Add more details, working hard at the tail. Erase all guidelines.
Print version
More related content
Sours: http://www.supercoloring.com/drawing-tutorials/how-to-draw-a-peacock
Collection of Simple Colorful Peacock Drawing (28)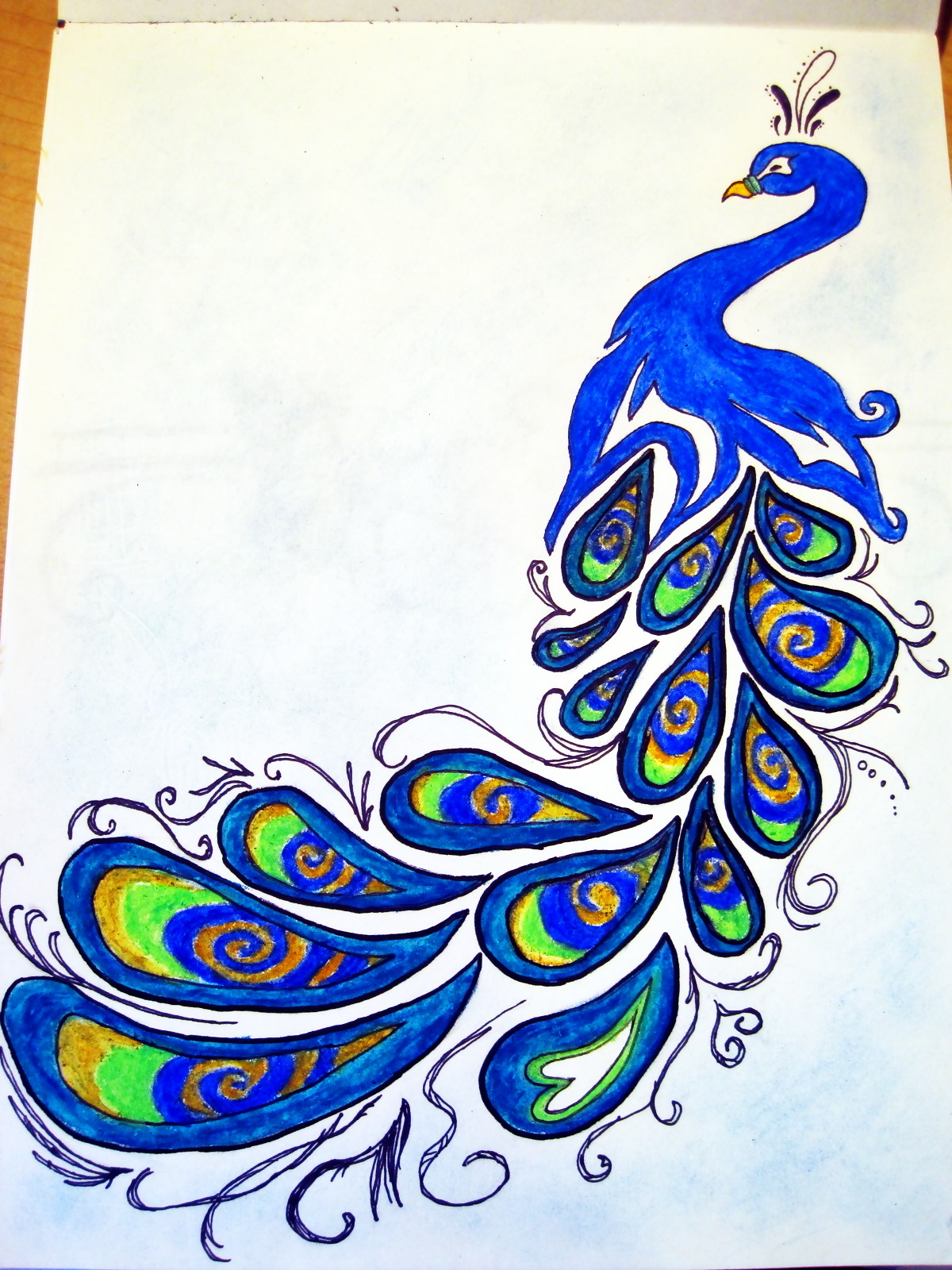 simple drawing in color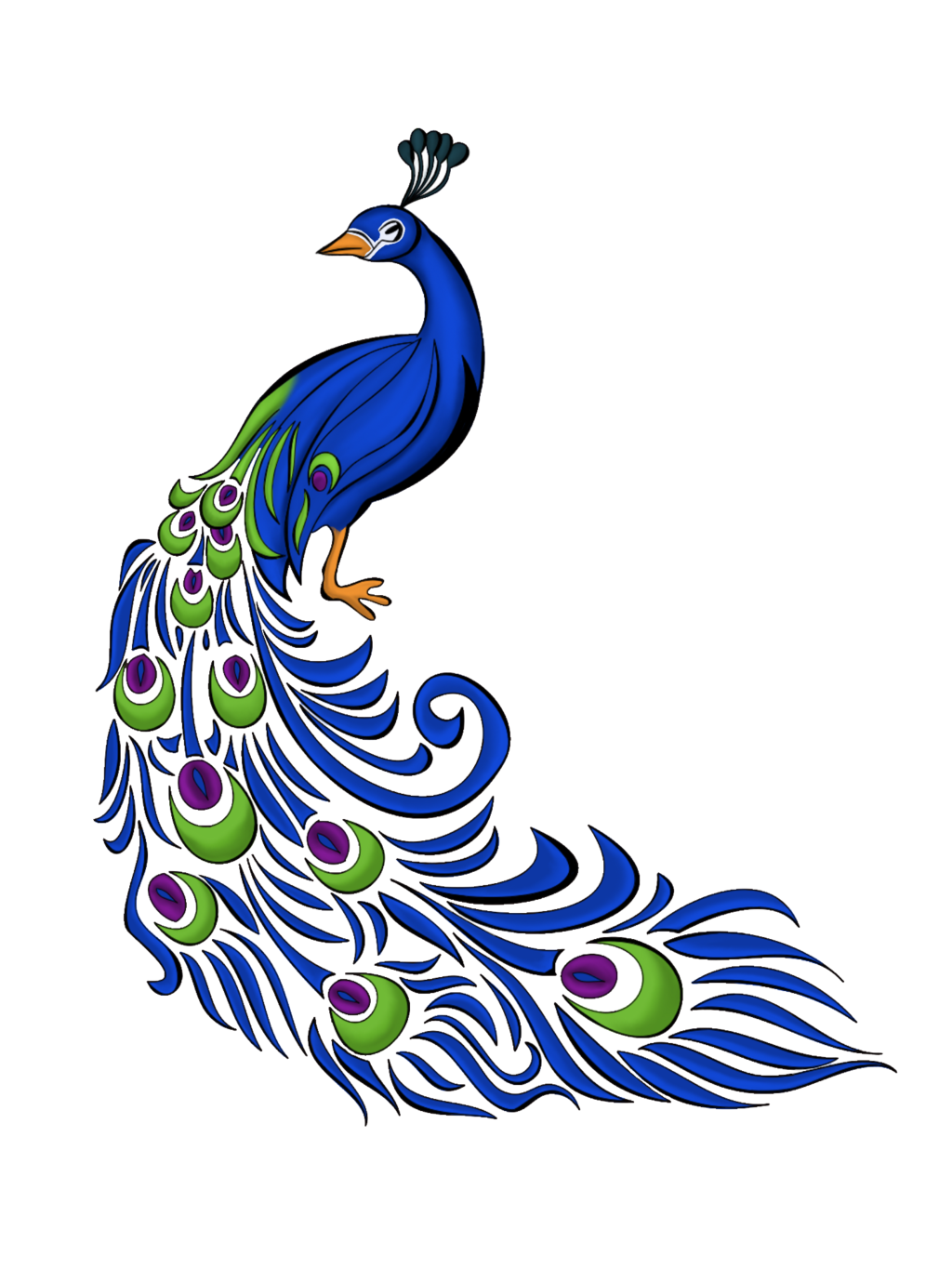 peacock clipart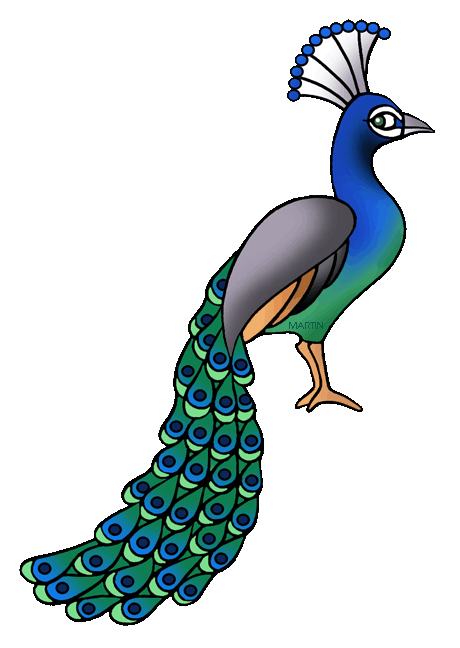 simple colorful peacock drawing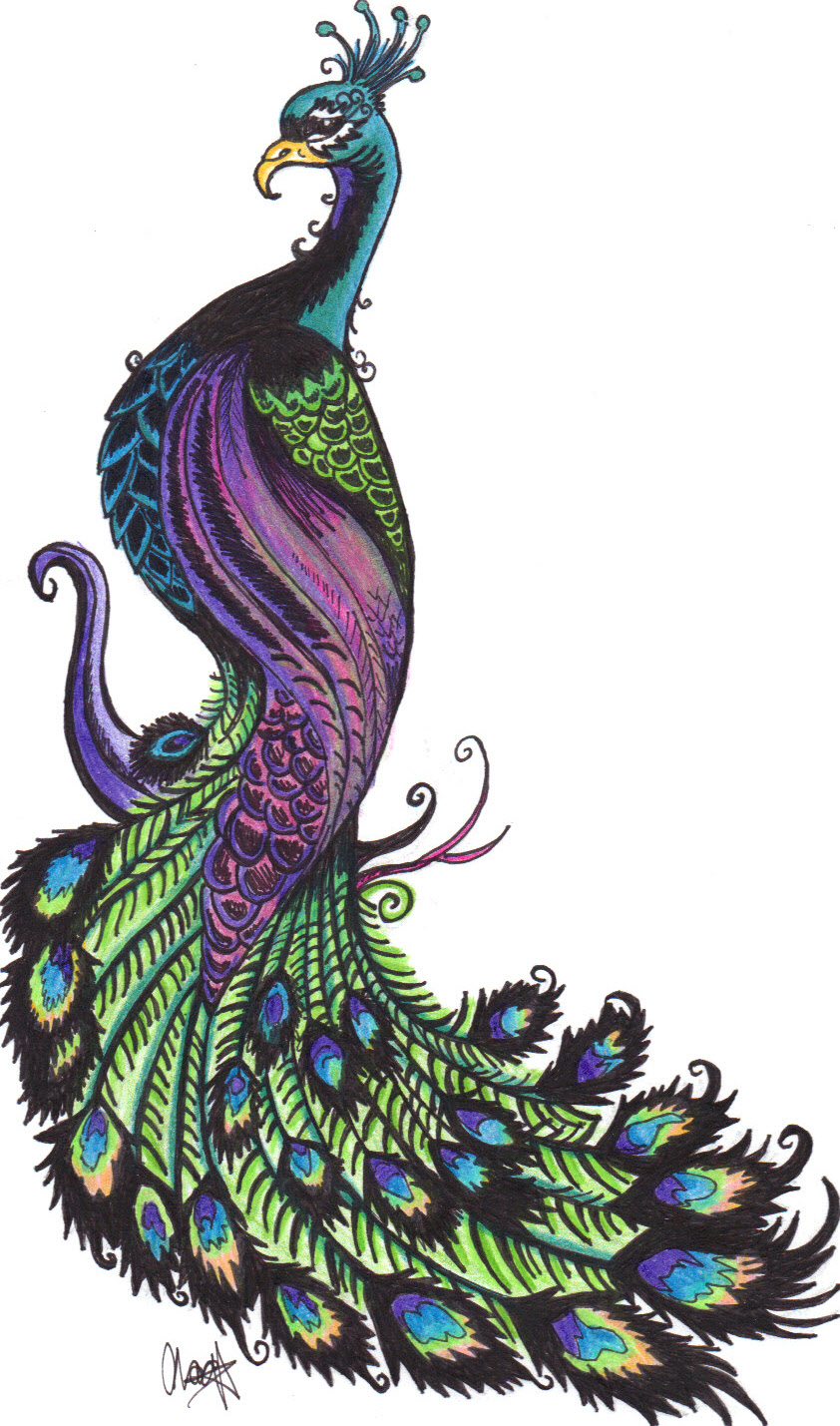 Peafowl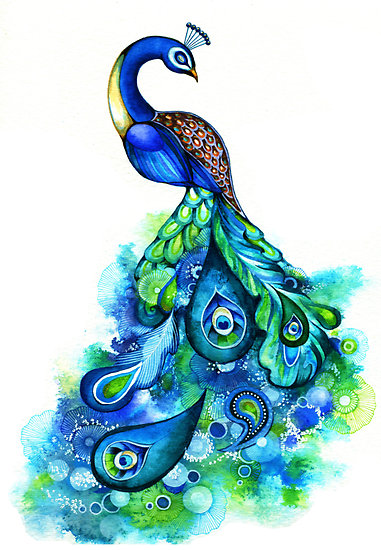 tattoo design colored peacock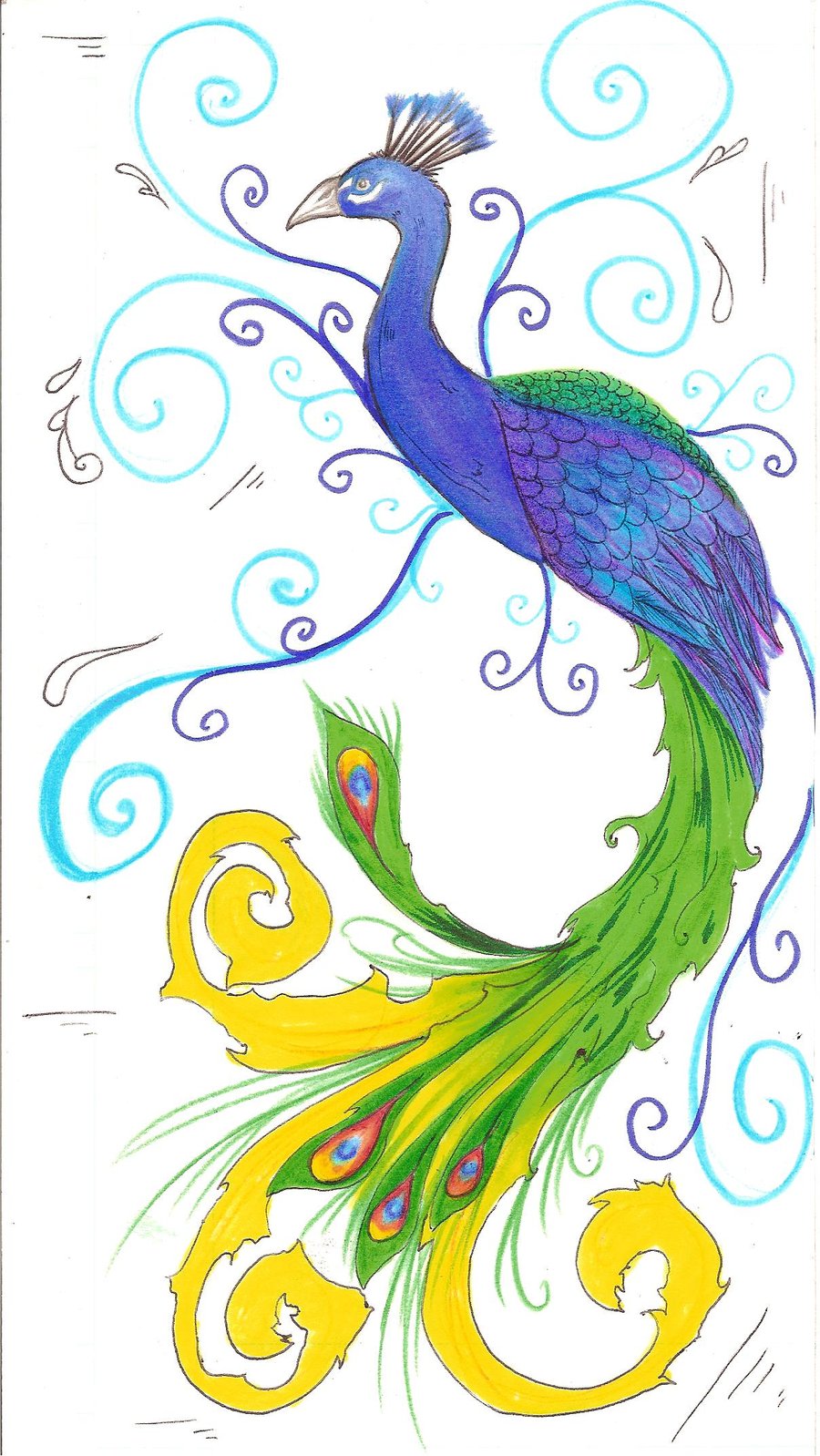 peacock theme drawing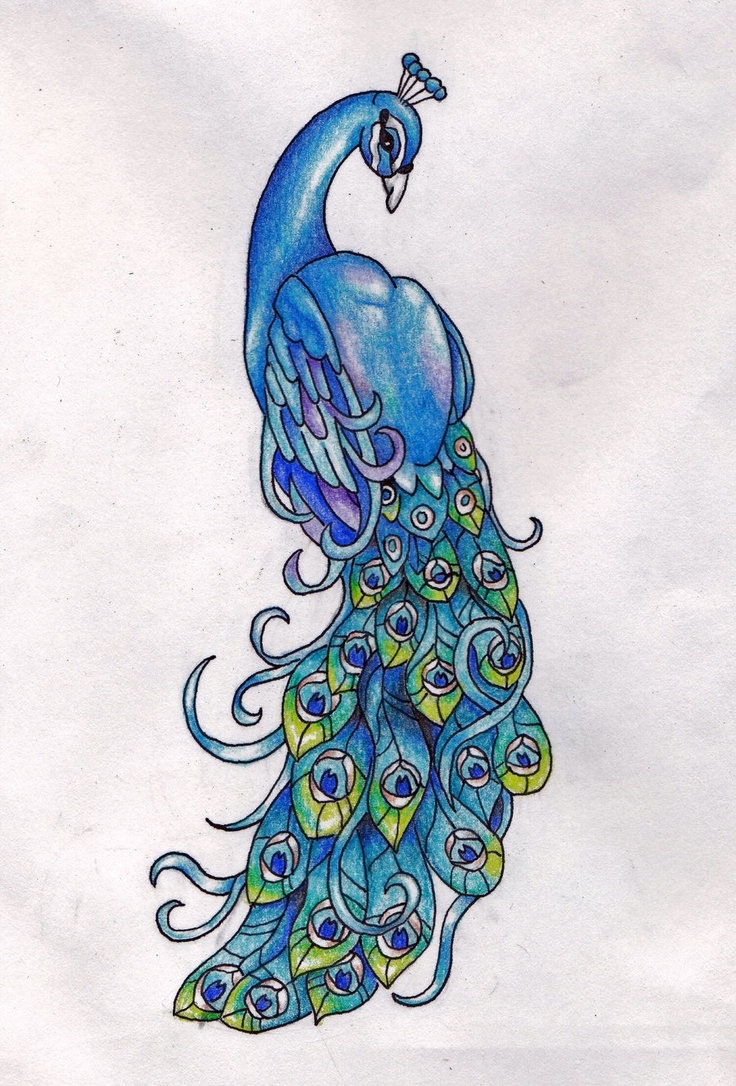 drawing peacock
easy drawing of peacock with colour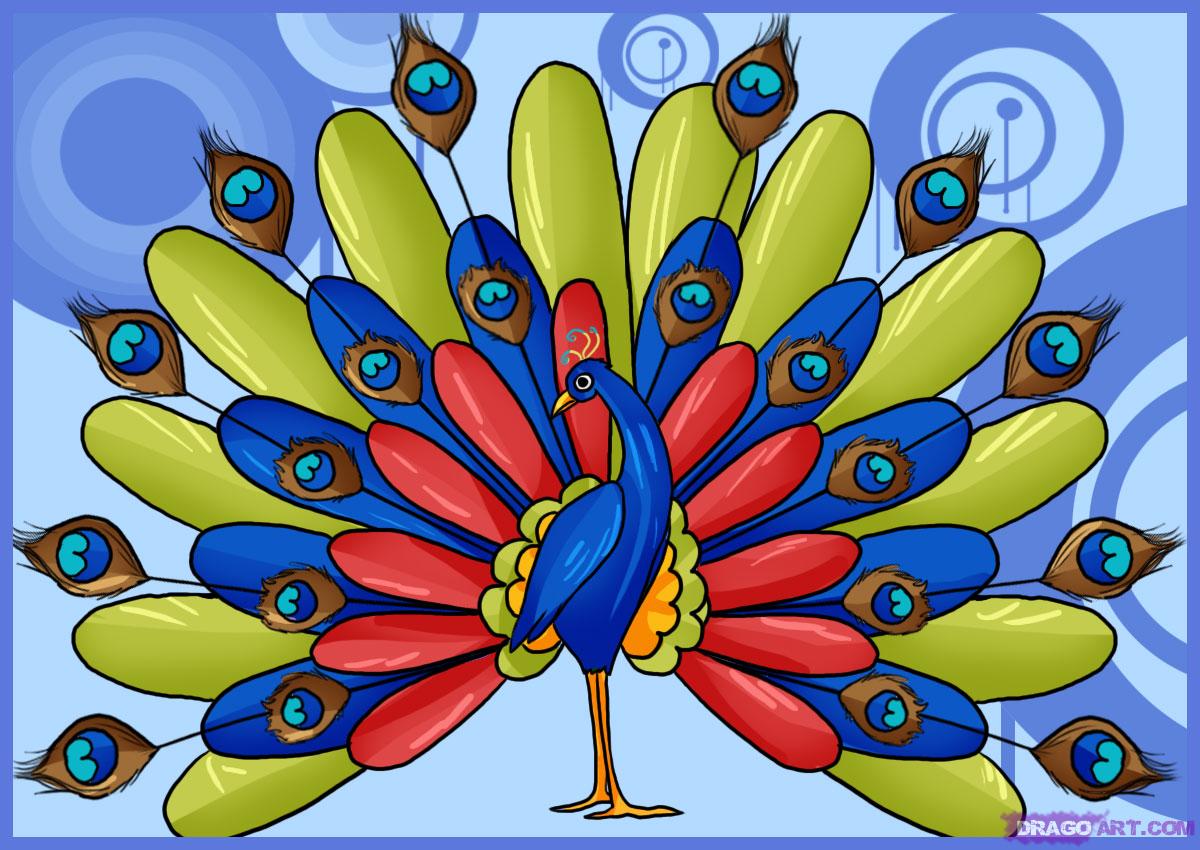 peacock dancing in rain drawing
simple colorful butterfly drawing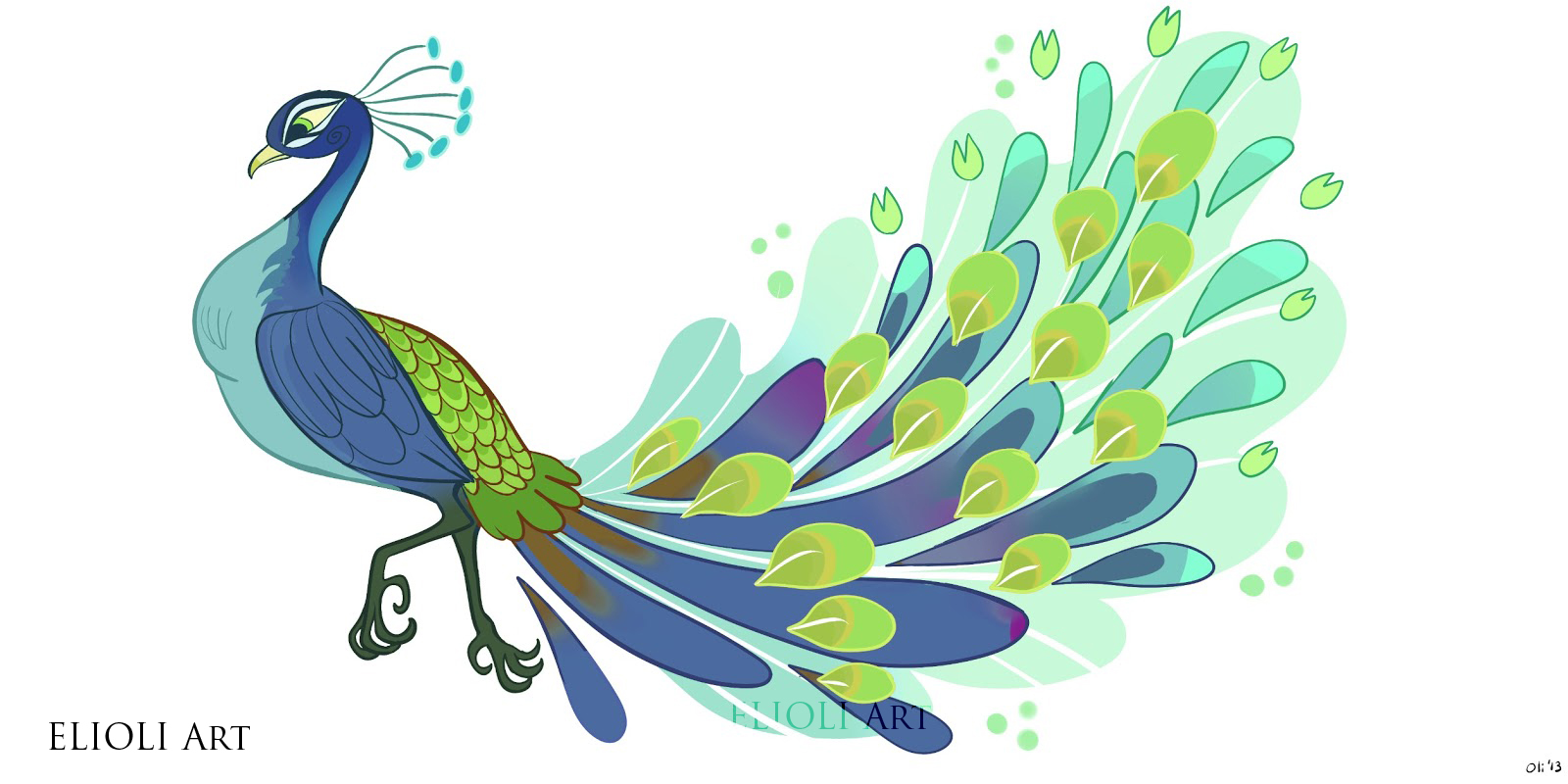 peafowl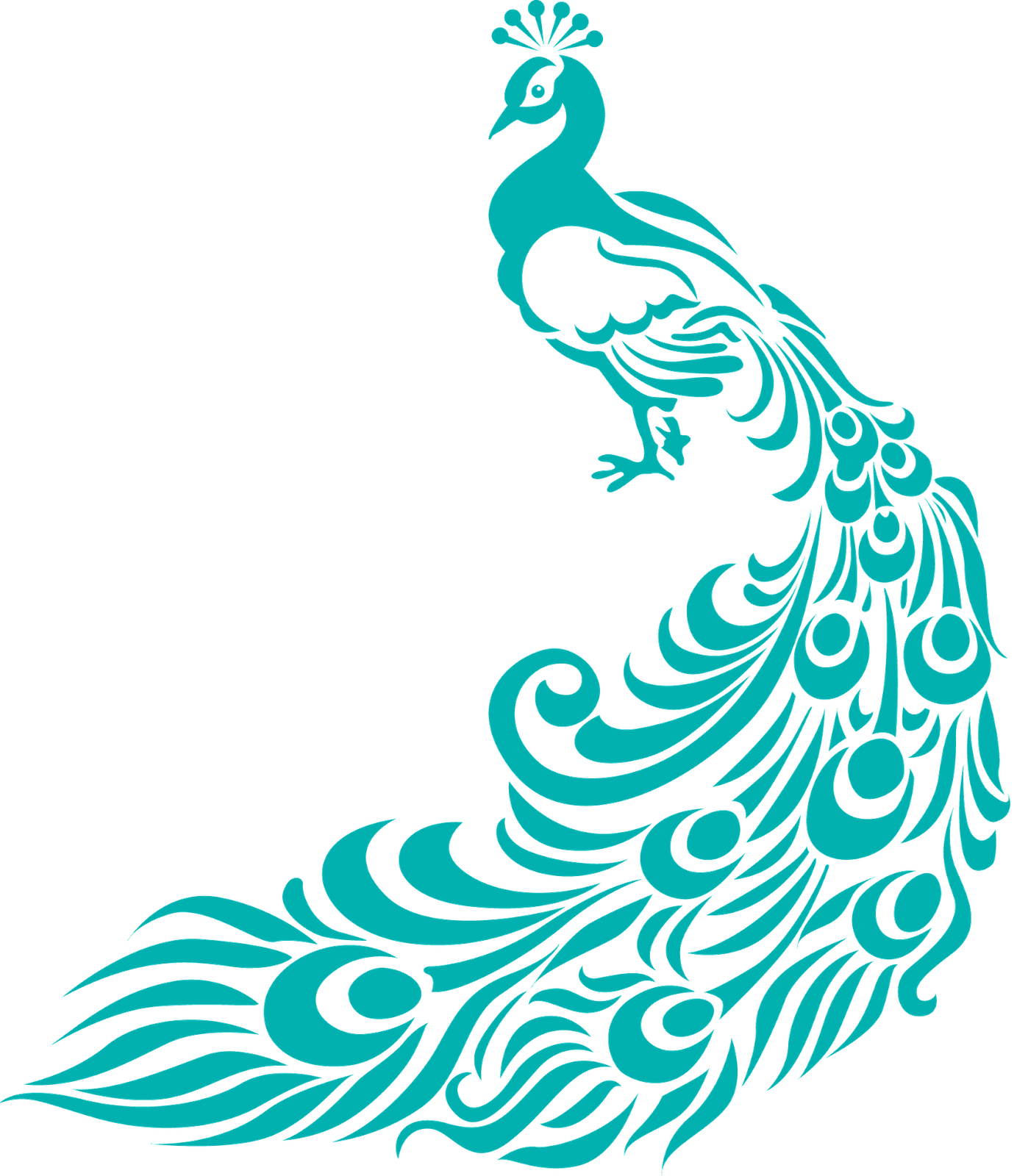 simple fabric painting designs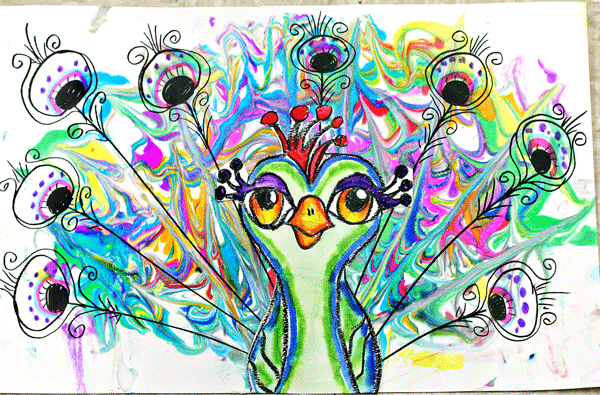 ?????????????? ??????? ????????? ??? ?????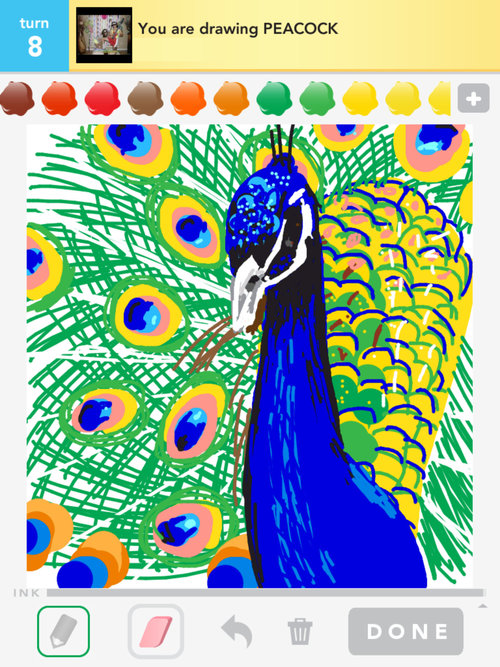 peafowl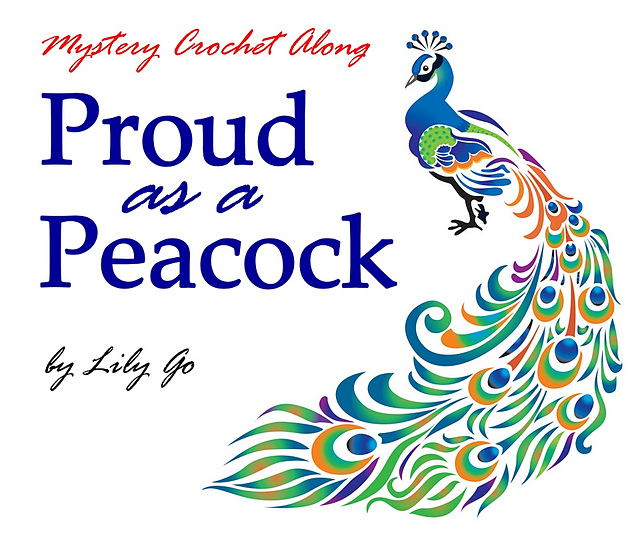 drawing of peacock in pencil art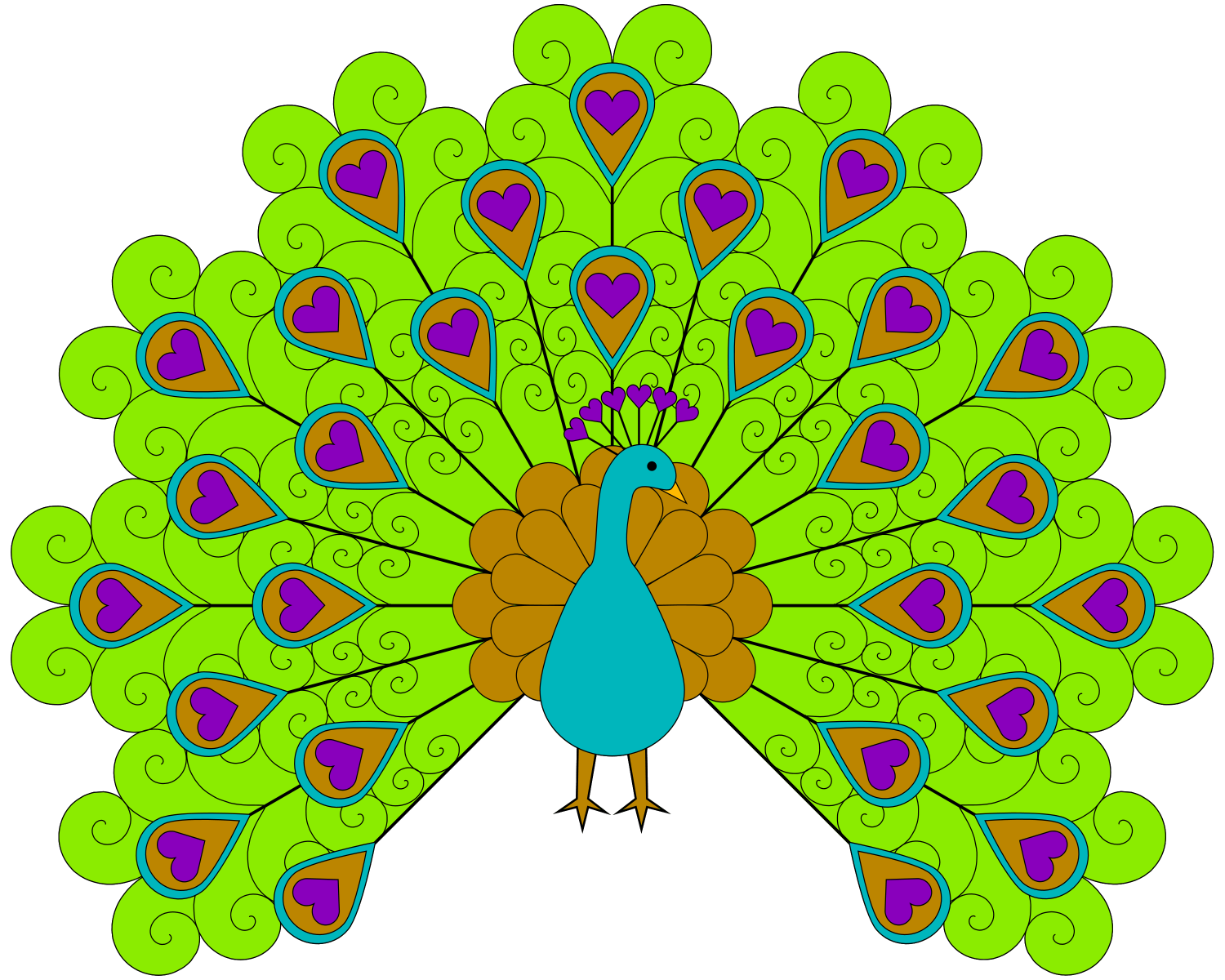 colour peacock pictures for drawing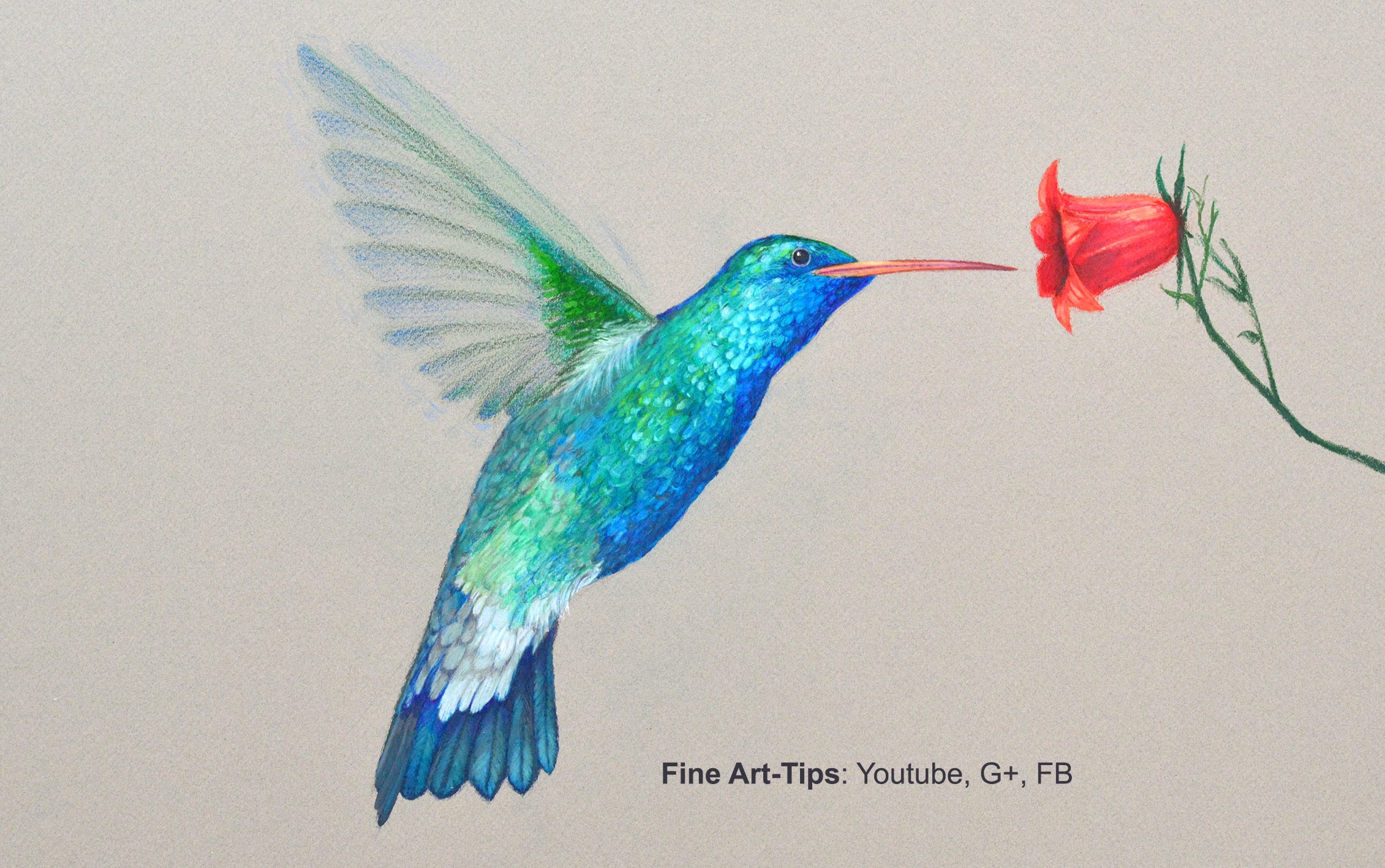 colored pencil drawings of hummingbirds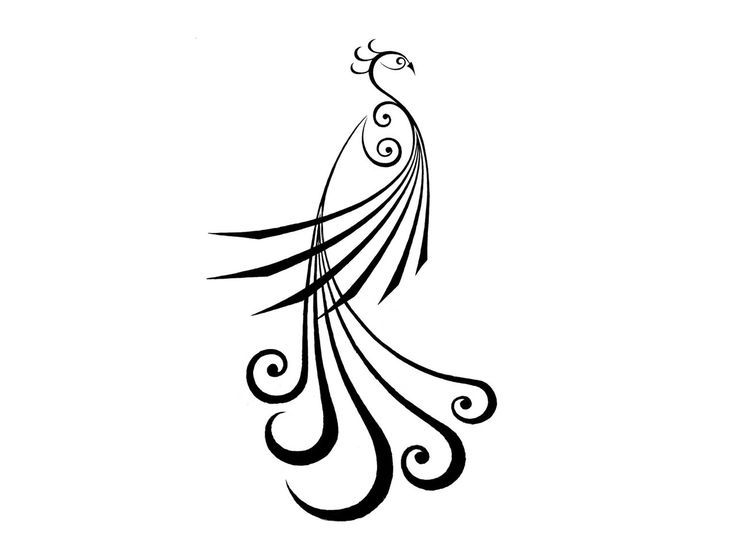 simple peacock line drawing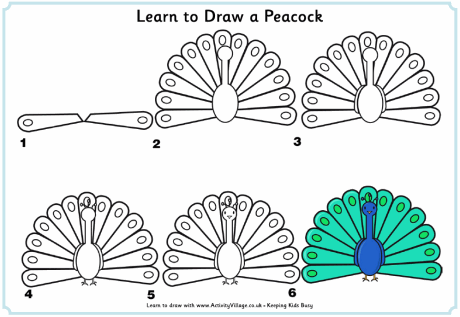 draw peacock step by step
fractal in photoshop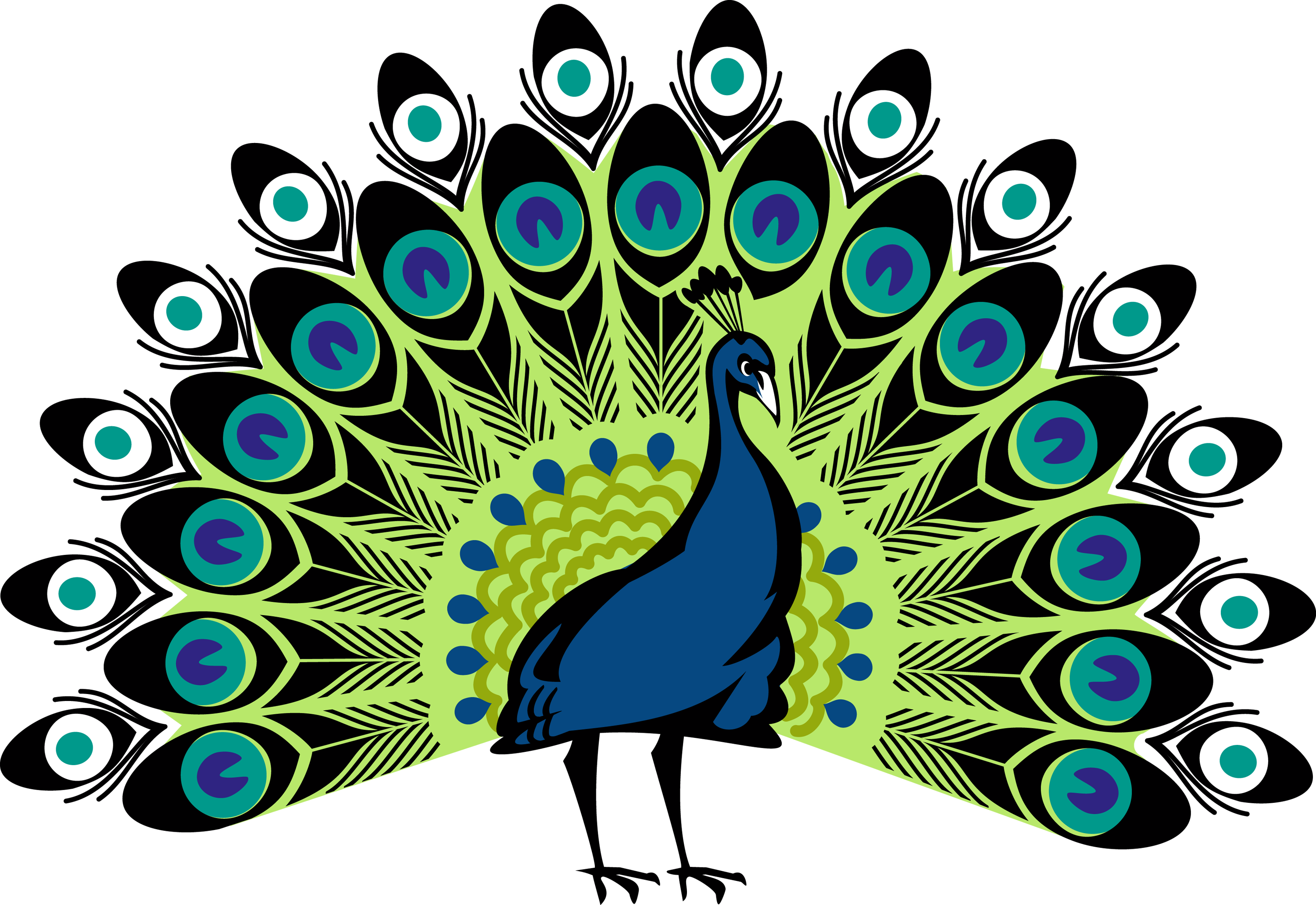 transparent background peacock clipart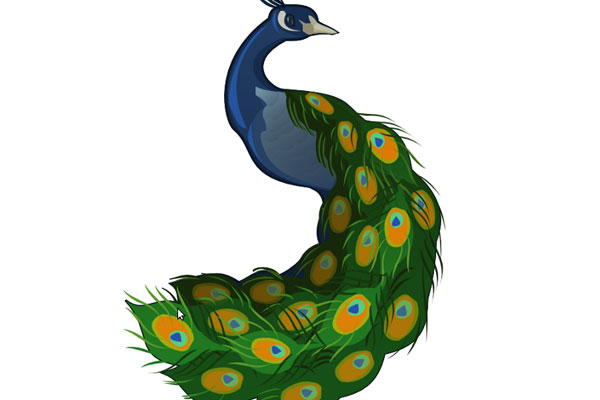 peacock drawing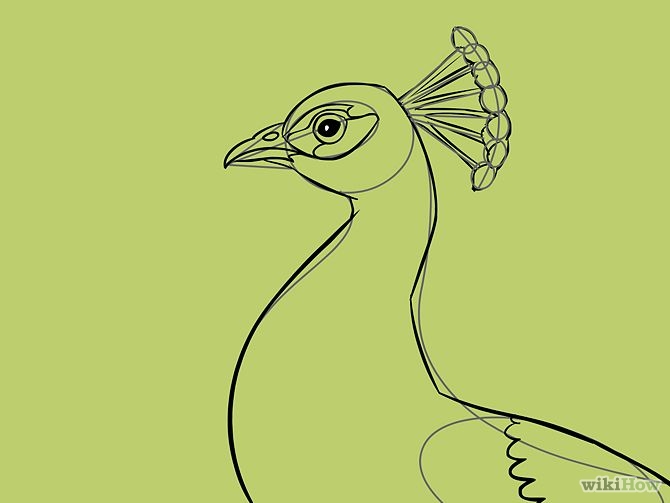 draw peacock step by step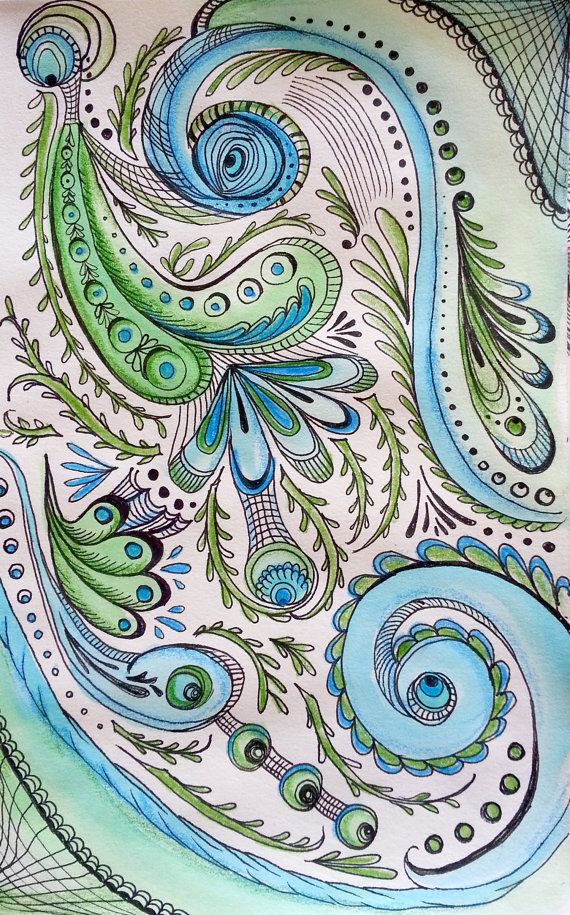 colored pencil and ink drawings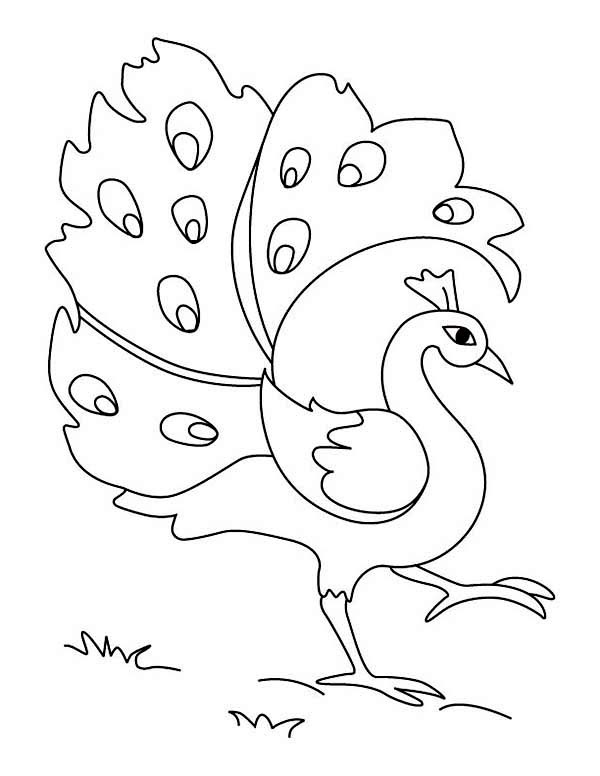 easy kids peacock ka drawing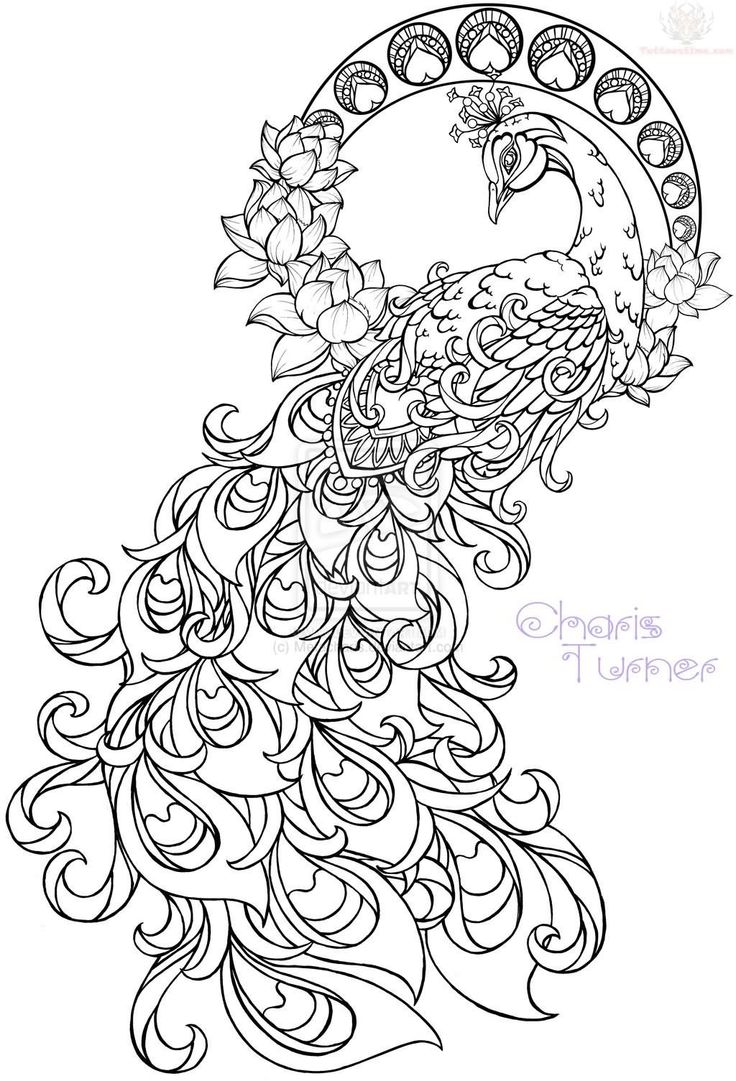 peacock coloring pages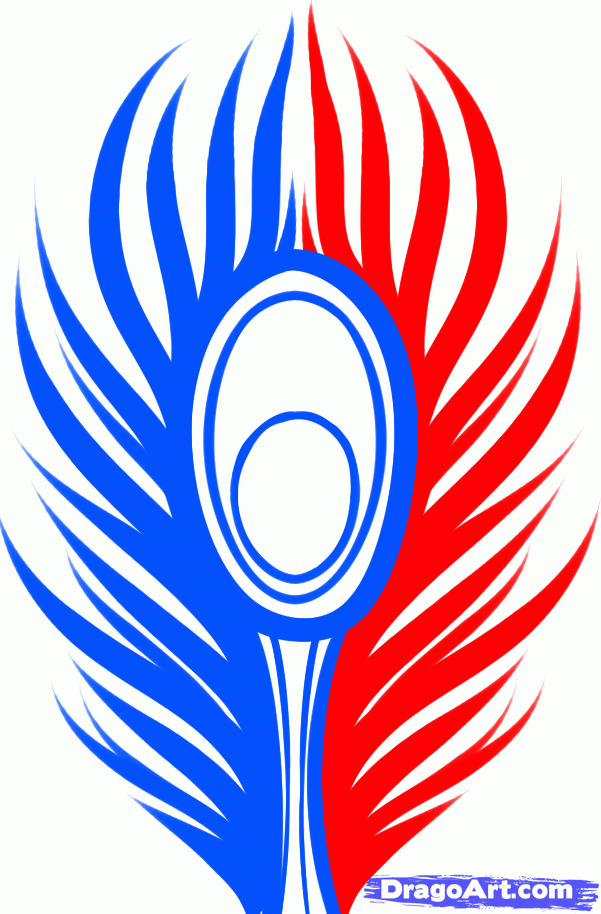 peacock feathers simple drawing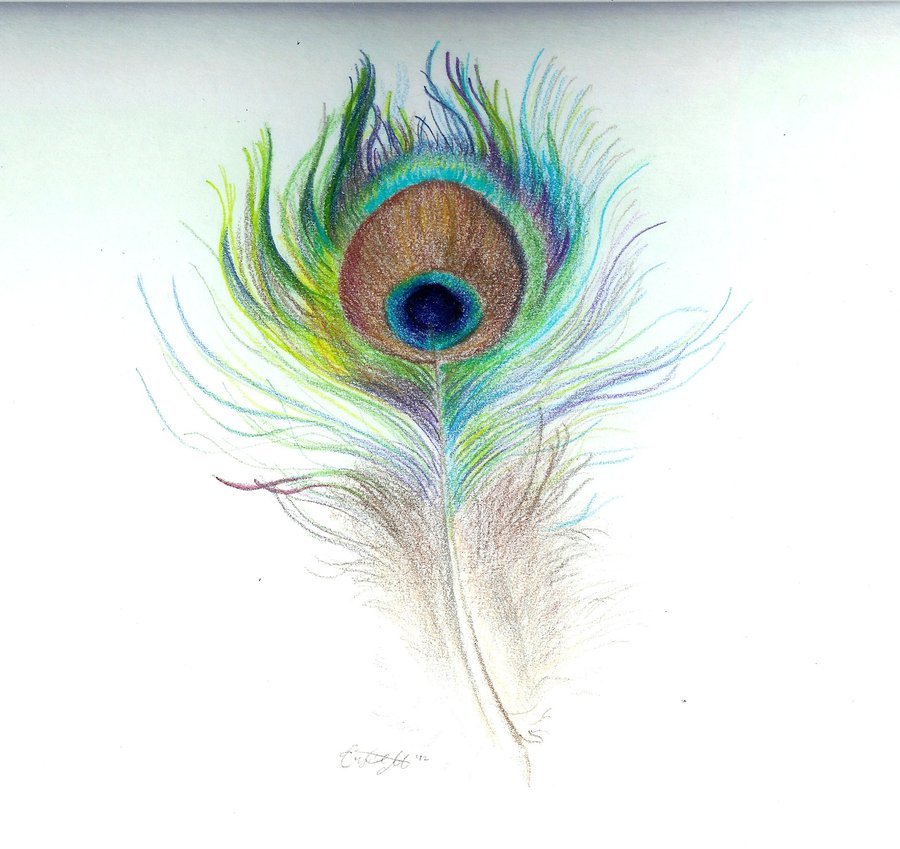 colored pencil peacock feather
Other Popular Clip Arts
Animated Halloween Pictures

Back Anatomy Cliparts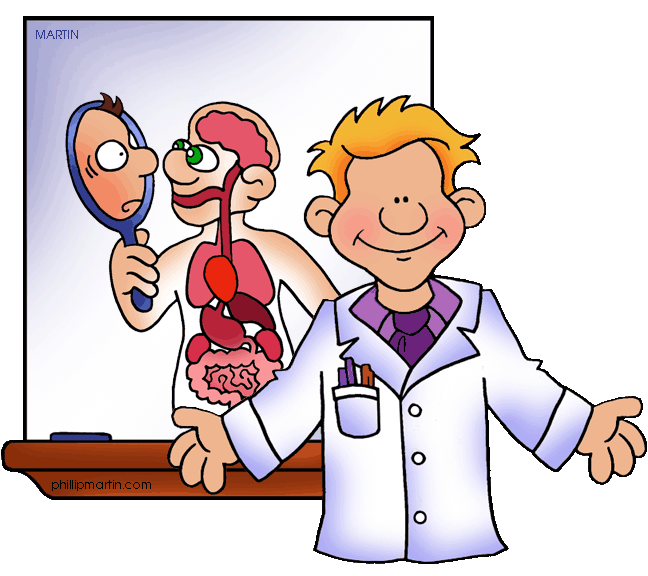 Cartoon Dog Picture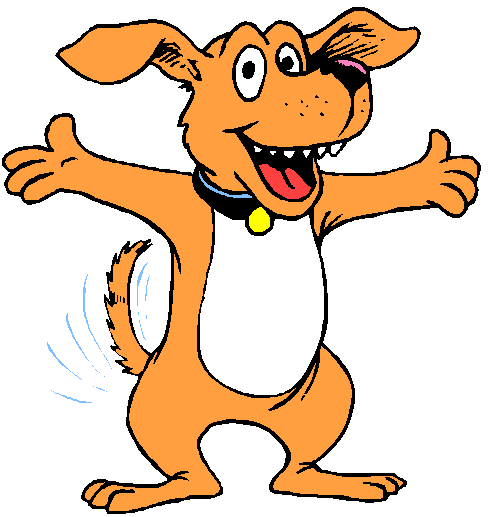 Pictures Of Archery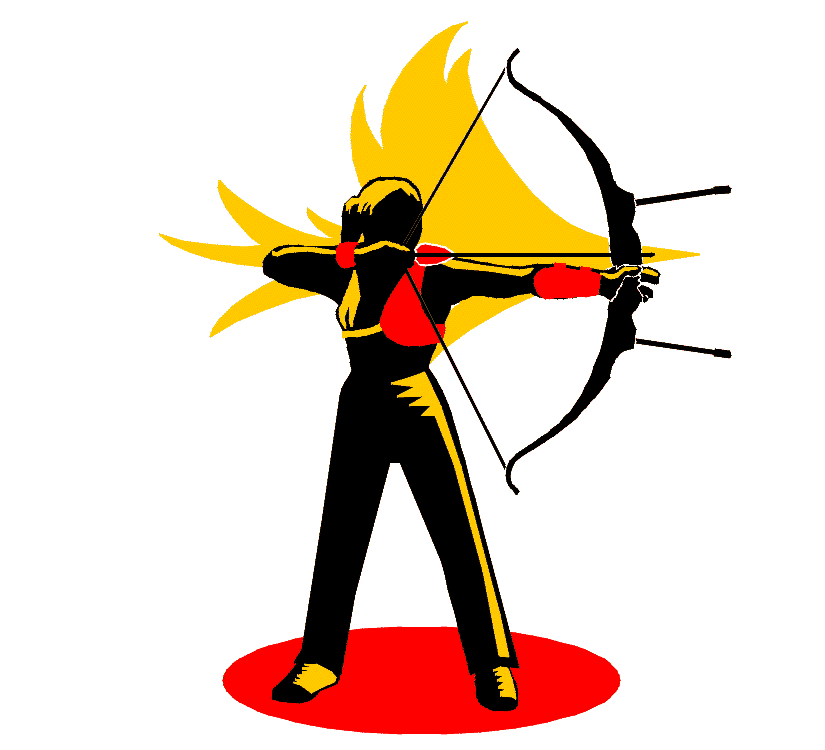 Girl Swimming Cliparts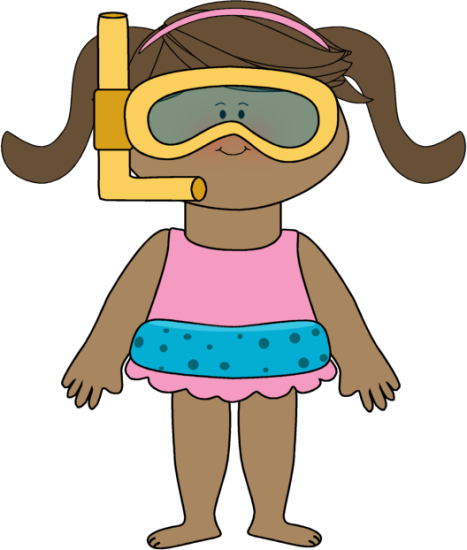 Polo Shirt Outline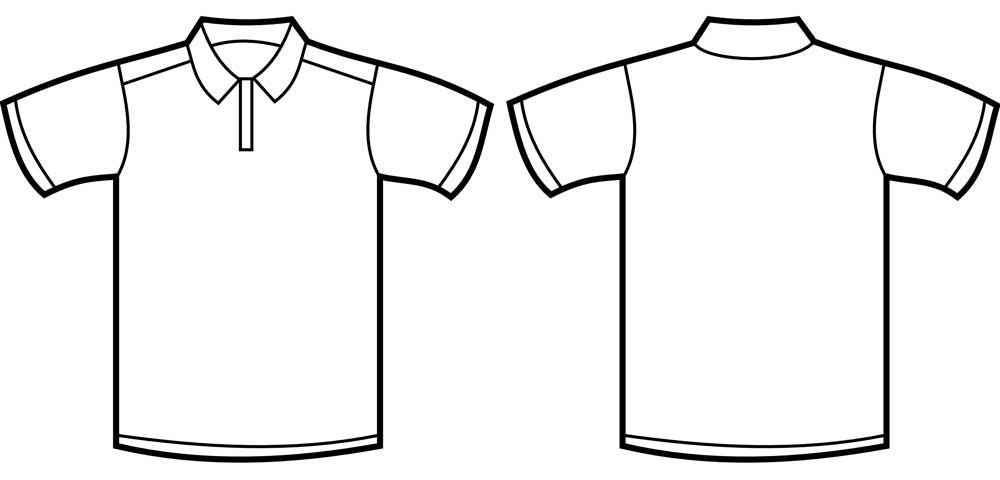 Cat In The Hat Bow Tie Pattern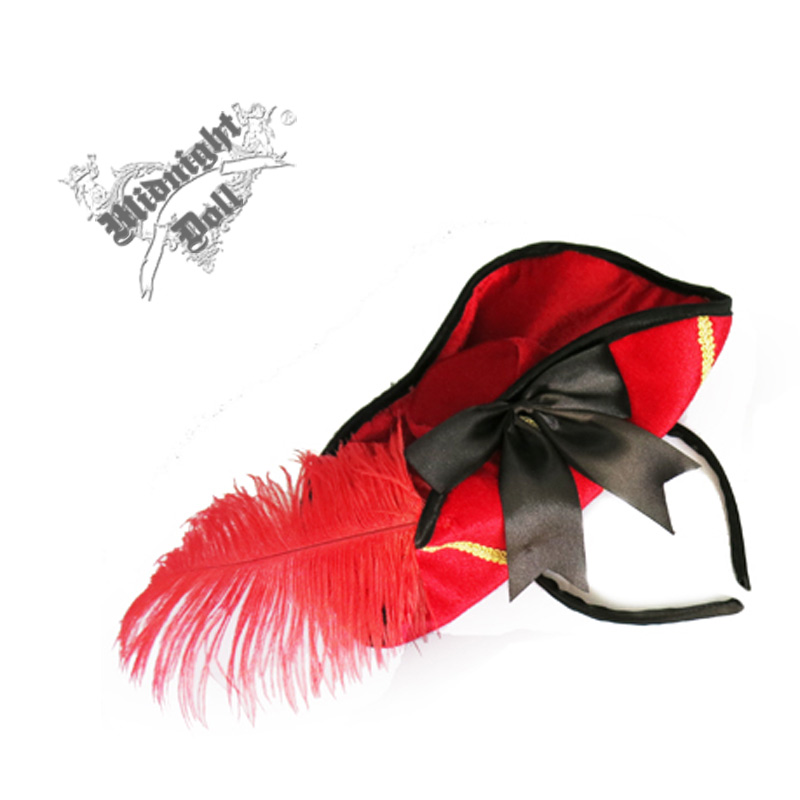 Drawings Of Angel Wings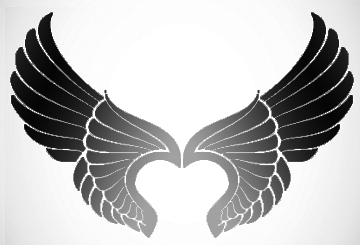 Cute Butterfly Png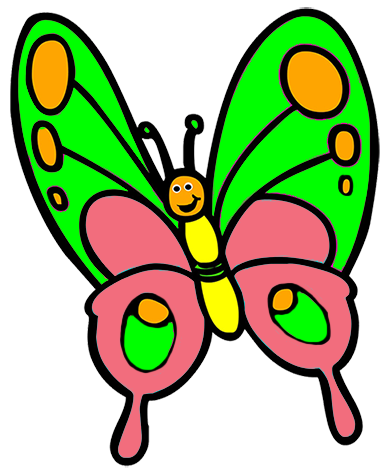 Png Leaves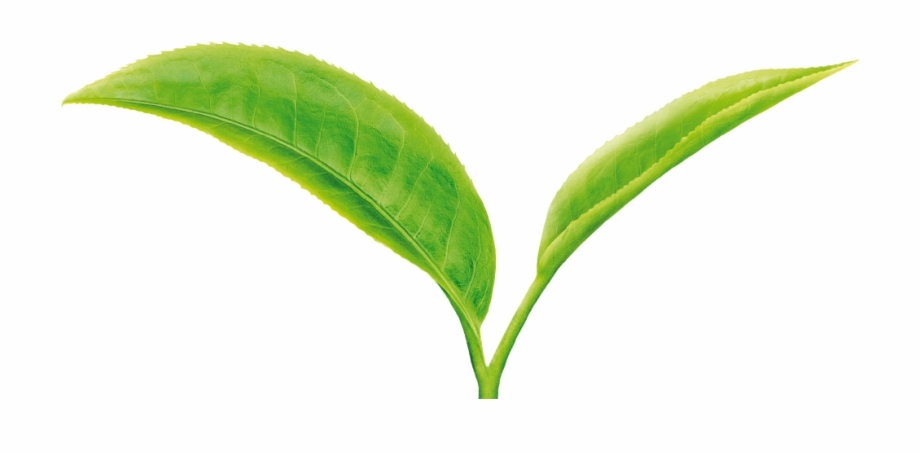 Masquerade Png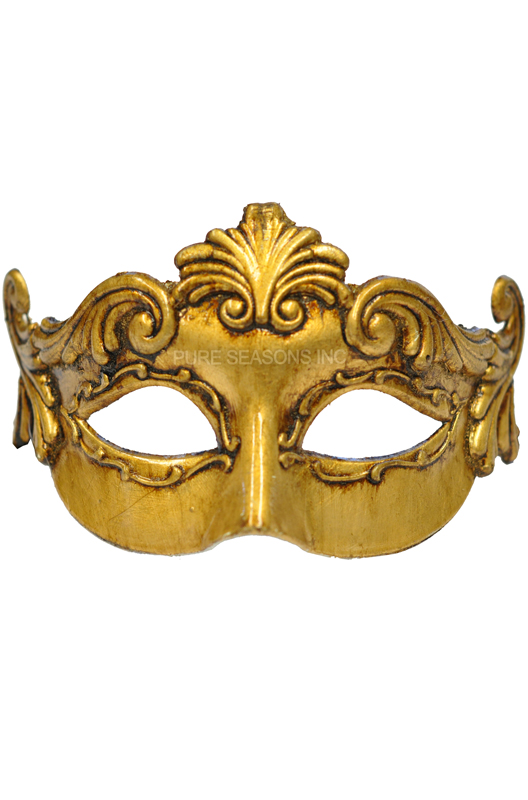 Coal Miner Silhouette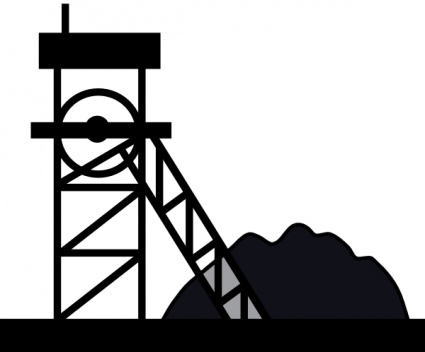 Sours: http://clipart-library.com/simple-colorful-peacock-drawing.html
How to draw peacock drawing -- easy step for beginner's -- pencil sketch
How To Paint A Peacock
Introduction
Painting a peacock is a very complicated task, mainly because of the distinct patterns on their tail feathers. Of course, this is just a minor obstacle that won't stop us from painting them. In fact, I've worked my way around a few tutorials on how to paint a peacock, and they seemed really helpful. If you're facing difficulties like me, you too should give these tutorials a try.
To paint a peacock is to make its tail feathers stand out. Hence, all your focus should be on that particular region of the painting. That's what most people will be attracted towards. After you're done with the feathers, you can divert your attention to other parts and details of the painting.
Easy Peacock Painting Demonstration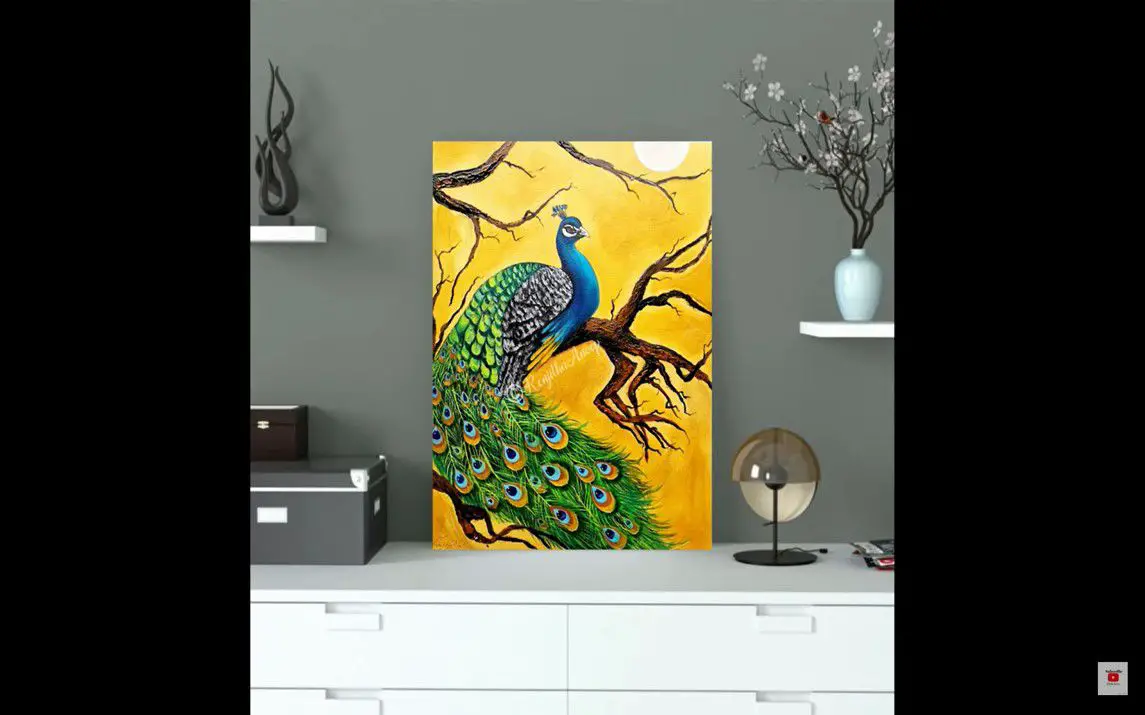 If you're somewhat experienced with acrylics, you'll really enjoy painting this particular artwork. The demonstration will help you get an idea as to how you could approach this painting. As you can see, it's quite smooth, and isn't very detailed. But, if you want, you can add in a bit of your own creativity, and make necessary changes to the style. I personally recommend you watch the demo carefully, and try to see if you can replicate it, before you add in your own magic.
Serene Painting of a Peacock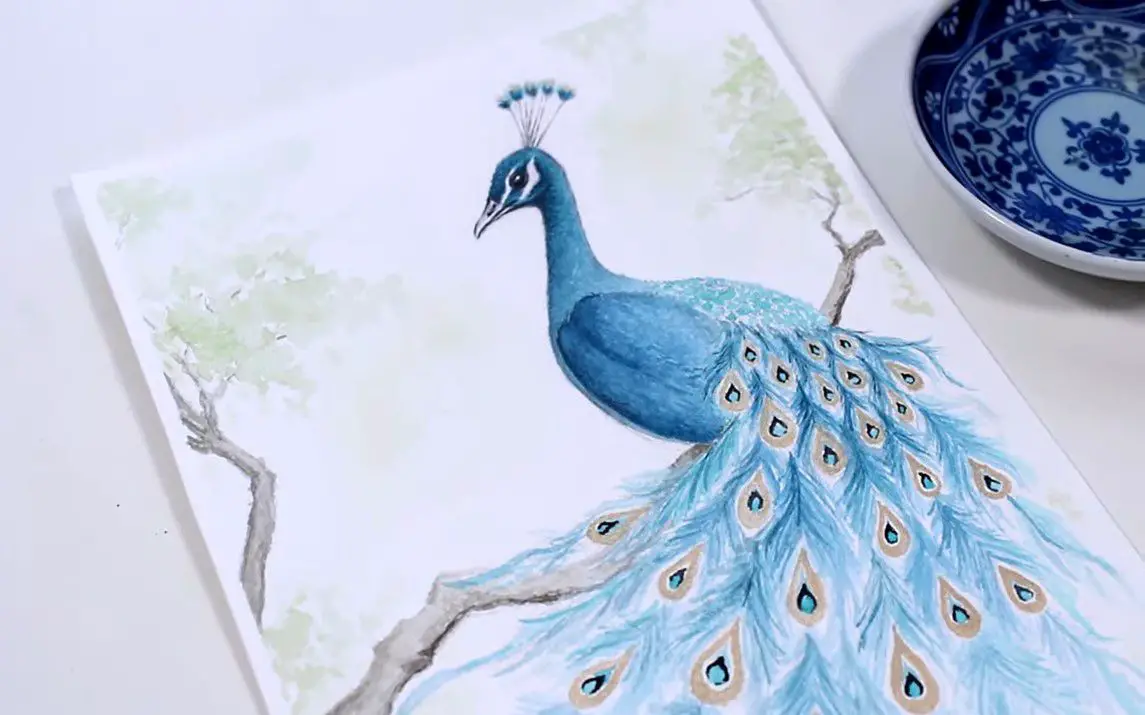 The blue shades in this painting really help to give it a serene look. This painting is very simple, yet very appealing as well. That's mostly because of the amazing coloring. The vibrant colors, and the graceful posture of the peacock gives this artwork a stunning appeal. It's easily one of my most favorite art pieces of all time. The tutorial itself is very structured, and you won't face any difficulty in understanding the steps.
Abstract Peacock Tail Painting Demonstration
As mentioned at the start, the main attraction of a peacock is its tail feathers. Hence, you'll spend a lot of your time painting those feathers whenever you're working on a peacock painting. This demonstration will help you work your way around the tail feathers of a peacock. It's an easy process, and is meant for beginners. You should give this a try and see how good you're with your tail feather painting skills. It may sound dull, but believe me, it will really help you out in the long run.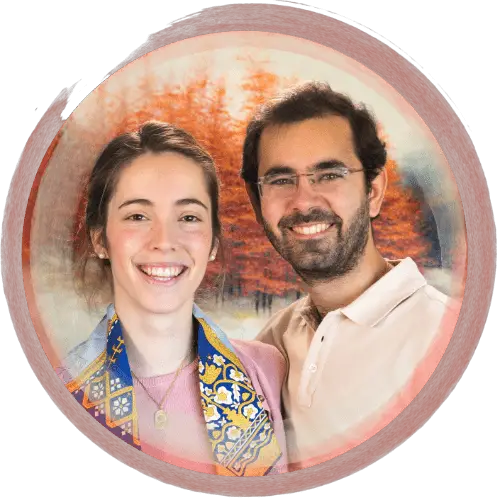 By Jimena & Iñigo
The Navarro-Rubios
My husband and I are learning how to draw and paint. We wanted to share this learning process with the world and have fun! That's why we created this blog. We'll have drawing contests every week and you'll decide who won that week! Follow along and learn with us!
Posted in:
Sours: https://www.drawingwars.com/how-to-paint-a-peacock
Simple drawing peacock
The peacock, also known as a peafowl, is a medium-sized bird that inhabits tropical rain forests with warm climates.
They are particularly known for their distinctively colorful tail feathers, which spreads into a magnificent fan that encompasses the bird's back and touches the ground side by side.
The extreme popularity and exceptional beauty of peacocks have made this a highly-requested drawing tutorial.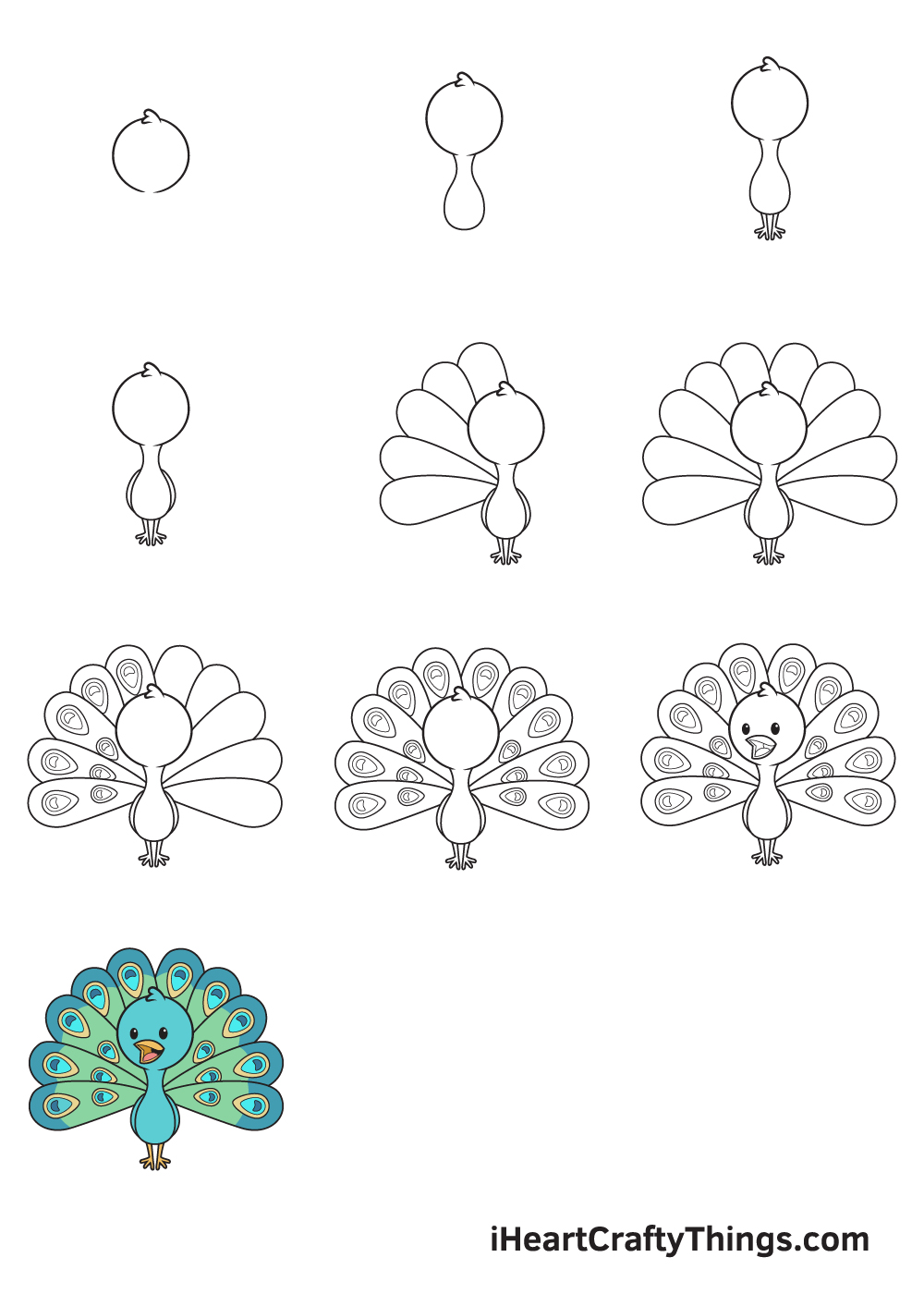 So, here we are, we have created a step-by-step tutorial on how to draw a peacock, summed up in 9 easy and quick steps. Each instruction comes with an illustration to make the steps a lot easier for you to follow.
So, what are you waiting for? Go ahead and grab your pen and paper!
How to Draw a Peacock — Let's get started!
Step 1
Begin by sketching a perfect circle just slightly above the middle of your paper. Then, draw a tilted W-shaped line to create a feathery texture at the top of the head.
Remember, draw with light strokes when creating outlines and rough sketches. This is to ensure that you can easily get rid of any lines from the outline that you no longer need later on. This also helps keep your drawing refined and neat.
Step 2 — Outline the Peacock's Head and Body
Right underneath the head, draw an elongated shape with a narrow upper part and wider bottom to create the body.
When drawn correctly, the shape of the body should look quite similar to a vase.
Step 3 — Next, Draw Both Legs of the Peacock
Draw thin legs side by side underneath the body of the peacock. Don't forget to add a foot with three claws at the bottom of each leg.
Try to make the legs and the feet of the peacock identical as much as possible.
Step 4 — Then, Draw the Wings of the Peacock
Enclose a curved line on each side of the peacock's body.
The curved line should follow the outline of the peacock's body, creating the appearance of a pair of wings perfectly still on the sides of its body.
Step 5 — Afterwards, Draw Half of the Feathers
Now, it's time to draw the most distinct physical features of the peacock, which is the feathers on its back! It looks especially beautiful when it's spread apart, so that's exactly what we'll be drawing in this step.
Continue by an elongated shape with a round bottom to create the first feather attached on the back of the peacock.
Then, repeat the same steps until there are five feathers side by side. This forms the first half of the peacock's set of fanned out feathers.
Step 6 — Now, Complete the Fanned Out Feathers
Draw another five feathers on the other side. Keep in mind that all feathers should have the same width and length.
After completing this step, there should now be a total of ten feathers on the back of the peacock.
Step 7 — Add Patterns on the First Five Feathers
The pattern can be created by simply drawing an upside down narrow droplet shape. Then, draw a smaller shape with a similar form inside the one we drew just now.
Afterwards, draw a semicircle within the shape. That's it! See, the patterns may look complex, but drawing it is as simple as that!
Draw two patterns on each feather: a big one at the top and a smaller one at the bottom. Take note that only the top pattern will be visible on the feathers in the middle, as shown in the illustration.
Step 8 — Next, Add Details on All of the Feathers
Repeat the previous step and keep drawing the same pattern on each feather.
In this step, you should finish drawing the patterns on all ten feathers of the peacock.
Step 9 — Now, Draw the Peacock's Facial Features
To complete your drawing, draw the eyes and the beak of the peacock.
Proceed by drawing two standing oval shapes inside the peacock's face to outline the eyes. Then, draw two small circles within each eye.
Now, shade the entire eyes except for the tiny circles inside. This adds a dramatic effect and makes the eyes look like it's sparkling!
To create the beak, simply draw a shape with a pointed edge on the right side and two on the left side.
Don't forget to add an outline inside the beak to refine the shape and create the appearance of a tongue!
There you have it—you have successfully drawn a beautiful peacock! Now, it's time for the part that you've probably been waiting for, which is filling in the colors of the peacock!
Peacocks typically have iridescent blue bodies and the feathers on their backs are a combination of metallic blue and green hues.
However, there are a few unique species of peacocks that have pink, purple, and other vibrant pigments.
Coloring a peacock will surely be fun because there's a wide range of color options to choose from.
You can choose to color the peacock using their original colors or use a customized set of colors to create a one-of-a-kind peacock. Either way, we're sure the colors will turn out beautifully!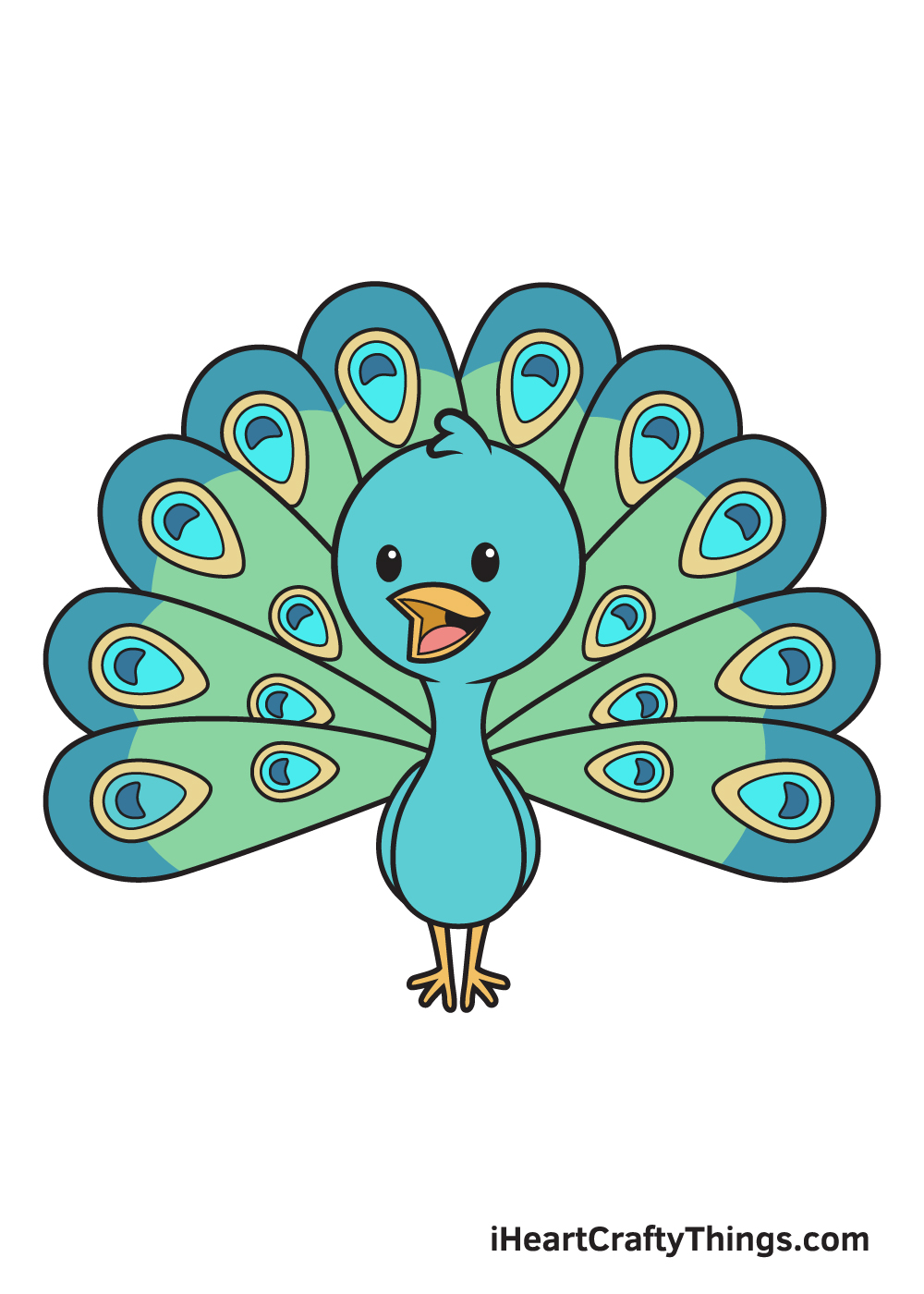 Your Peacock Drawing is Complete!
If you enjoyed this drawing tutorial, then you'll surely enjoy our drawing tutorials of other kinds of birds such as a parrot and a hummingbird.
Go ahead and check out our "How to Draw" catalog to explore more fun drawing tutorials like this one. What kind of bird would you like to draw next?
Don't forget to show off your masterpiece once you've finished drawing and coloring the peacock!
Don't be shy—you've worked hard in creating that artwork so it's definitely worth sharing. Don't worry, we're sure it looks breathtaking!
We can't wait to see your impressive peacock drawing!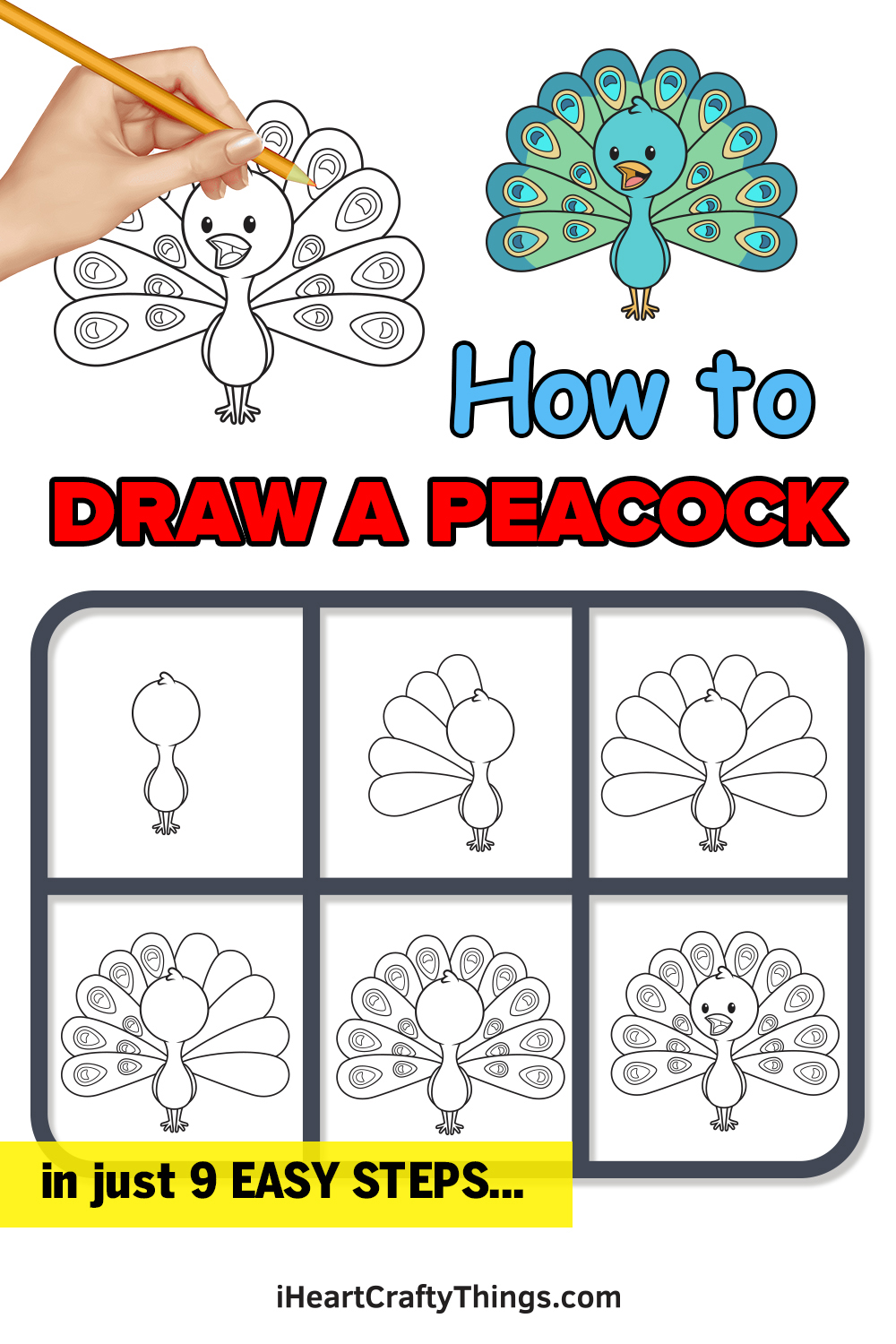 Sours: https://iheartcraftythings.com/peacock-drawing.html
How to draw a simple and easy Peacock
Easy How to Draw a Peacock and Peacock Coloring Page
Learning how to draw a Peacock gets easy when you start with a step by step tutorial. This one keeps the simplicity without giving up any of the cuteness.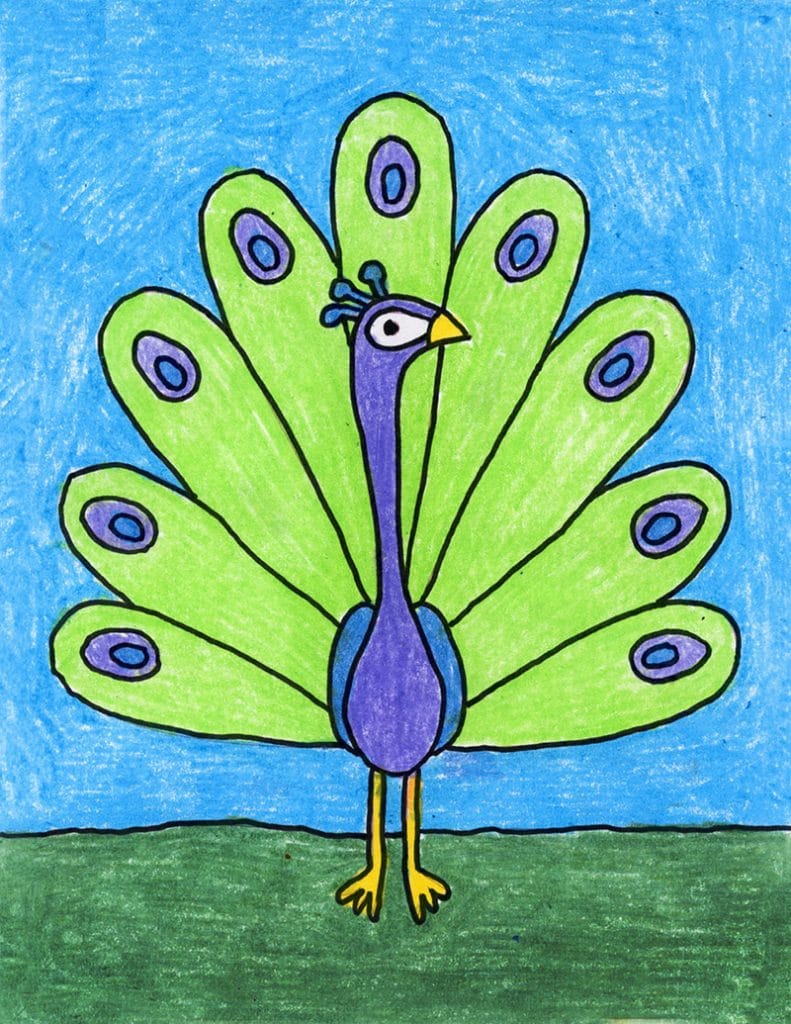 Even though peacocks appear to be very bright in color, they are not as bright as they look. In fact, peacocks are actually brown, and their color often changes due to the reflection of light. That's the secret of their exquisitely colorful feathers. Every section of a peacock's feather changes its color when the light strikes from different angles.
This tutorial will show students how to draw a peacock without getting lost in too many details. Those feathers, for instance are incredibly complicated in real life, but a simple petal shape, like those of a flower, do the job just fine. They are radiating out from the peacock body and offer some great radial symmetry drawing practice.
Getting Started with Drawing Guides
The best way to get students off to a good start to any drawing lesson is to show them how to use guides as a reference point.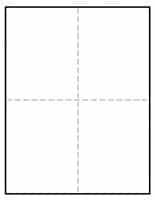 You may have noticed that all of the tutorials on this site have a dashed line running through the center of each step, in both horizontal and vertical directions. If students make their own centered lines on their own paper, before drawing, they will have an easy reference to follow.
For instance, as seen in Step 1 below, the U shape for the peacock belly centers on the vertical line of the paper, and sits just a bit down from the horizontal one. It's important to get that shape in a good size and place, before adding the curve of the the peacock's head and neck above.
Drawing skills are all about getting the size and placement of lines on paper, so having some visual reference point to get started, will always help anyone learn how to be a little more accurate.
So does that mean students need to get out a ruler to draw a big fat line down the center of their paper before they start? Goodness no, please don't! That will most likely be hard to erase and distract from any finished art. No, simply fold the sheet of paper in half both ways, make a crease, and unfold. The beauty is that by the time the drawing is done and colored in, the creases will disappear.
And now, on to the peacock drawing project.
Use Button to Download a PDF Tutorial
Peacock Coloring Page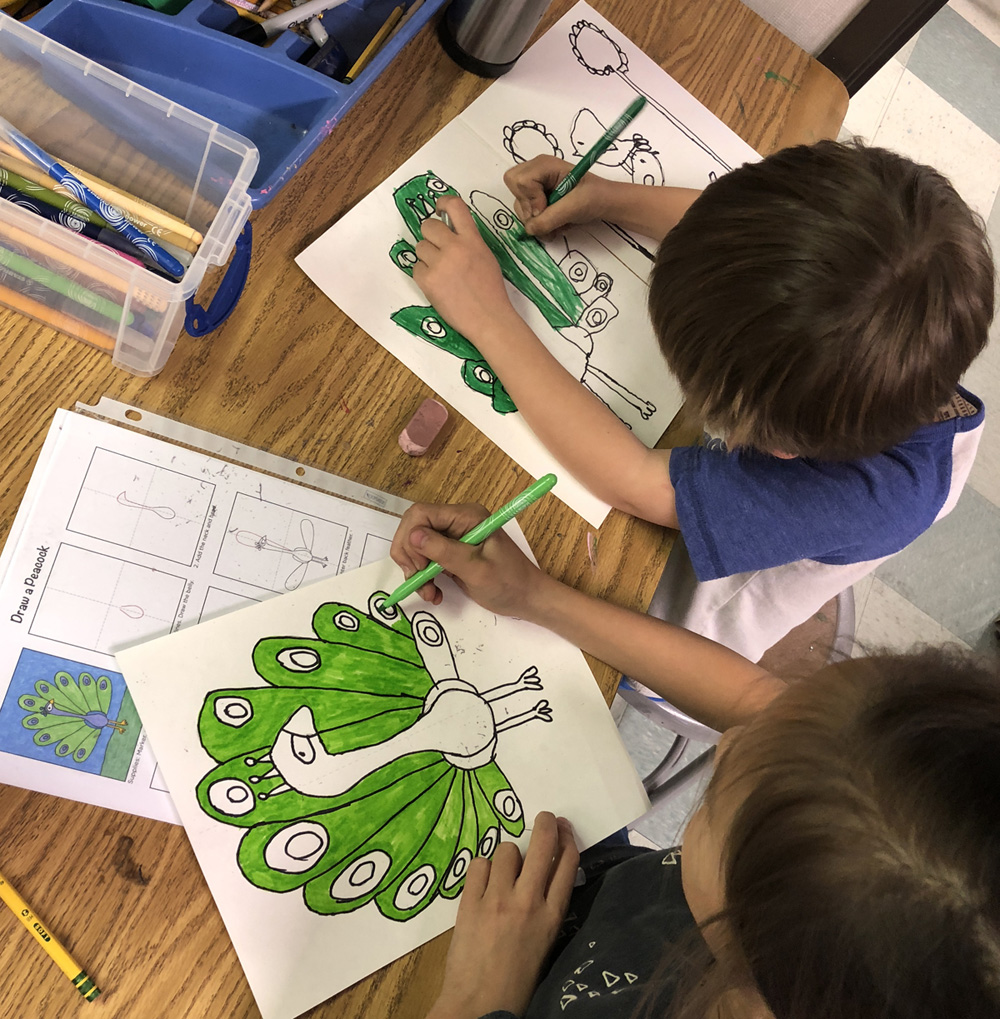 MATERIALS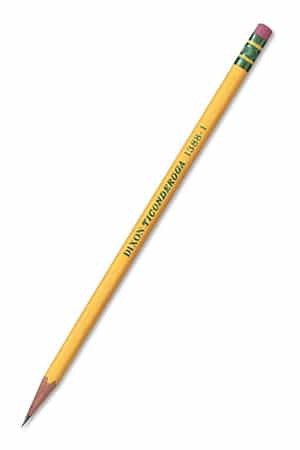 Pencil. The Ticonderoga brand are the most reliable, make nice dark lines when you need them, and are the easiest to erase. Buying the pre-sharpened ones will save busy teachers a lot of time.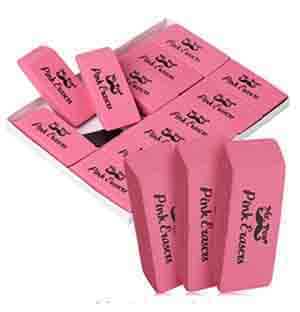 Eraser. Large ones you can hold in your hand do a much better job than just the pencil tip erasers, especially when erasing leftover pencil lines after tracing.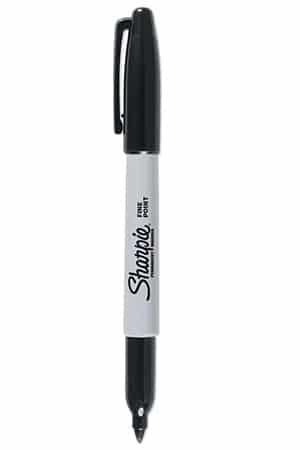 BlackSharpie Marker. These fine point permanent marker pens make nice black outlines, have a good tip for coloring, and never bleed when they get wet. Use them with good ventilation and add extra paper underneath to protect your tables.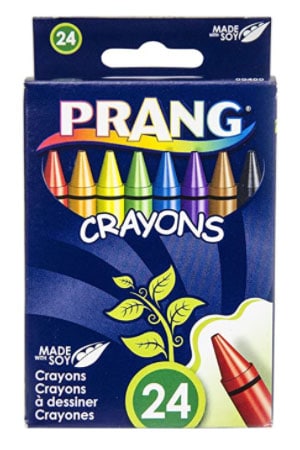 Prang Crayons. These are a bit softer than other crayons so they sometimes look like oil pastels. They also have a some nice brown shades that Crayola does not have unless you buy their larger boxes.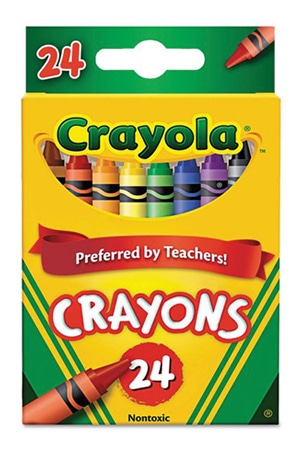 Crayola Crayons. The reliable brand that always works well. The 24 pack has some of my favorite golden orange and yellow colors that seem a bit richer and warmer than the ones Prang has.
DIRECTIONS
Time needed: 1 hour.
How to draw a Peacock in 9 Easy Steps
Make guidelines. Draw the belly.

Add the neck and head.

Add wings, face and feet.

Draw two bottom feathers.

Draw center back feather.

Add feather to either side.

Fill in with two more feathers.

Draw spots on feathers. Add ground line.

Trace and color with crayons.
Peacock Drawings by Students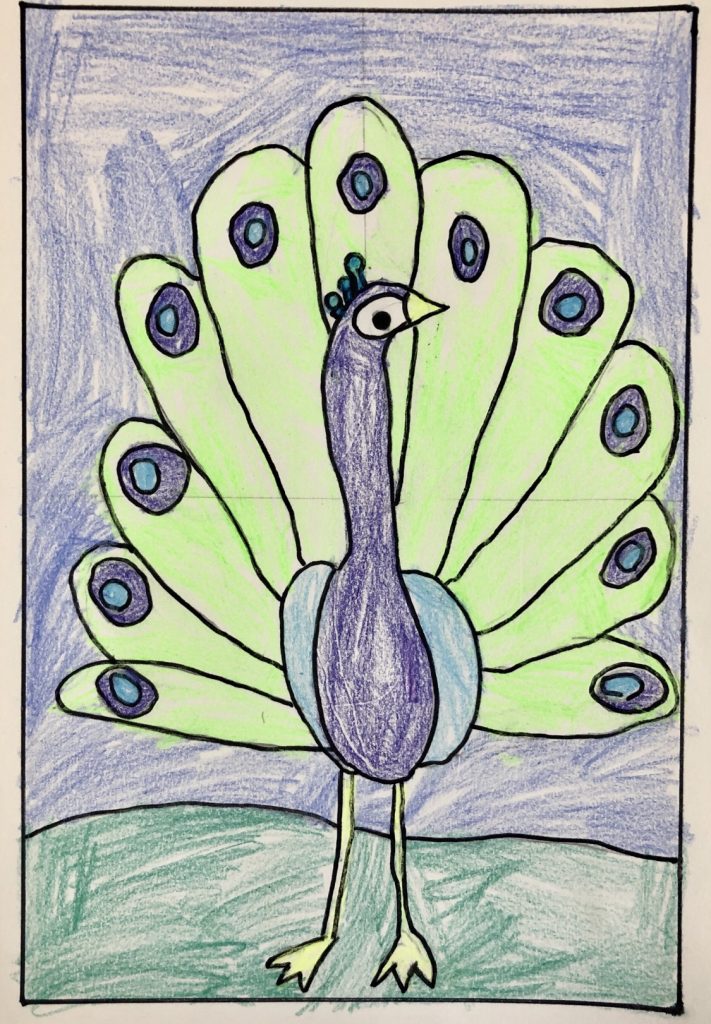 More Fun Bird Drawing Projects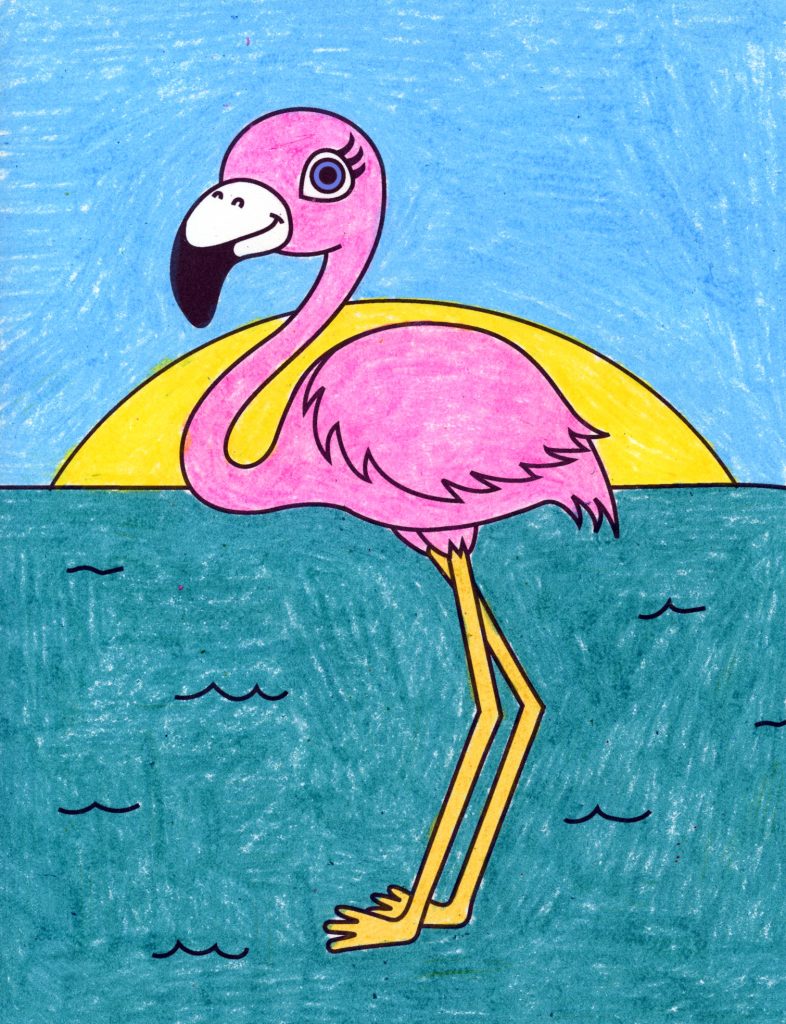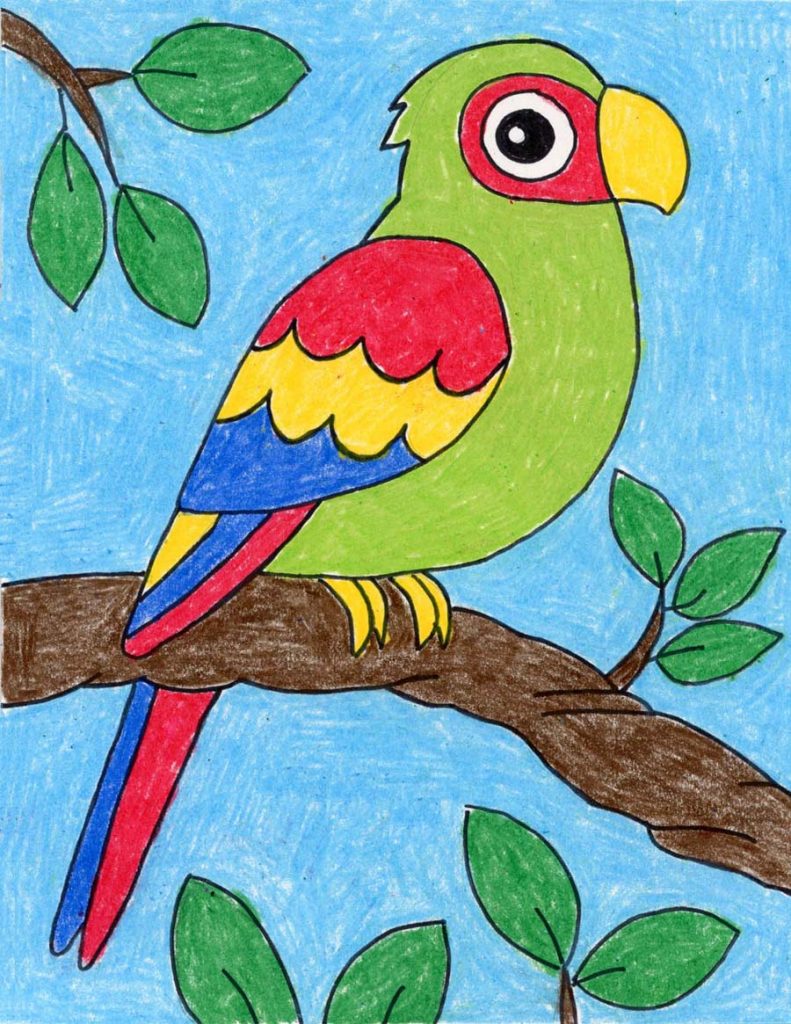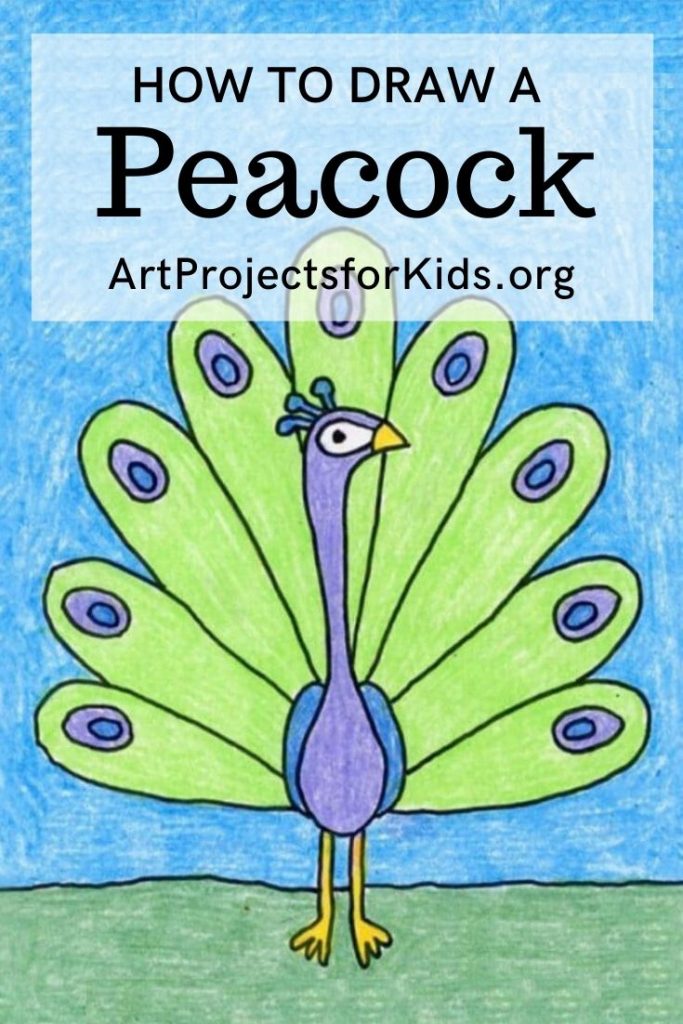 Sours: https://artprojectsforkids.org/draw-a-peacock/
Similar news:
.
507
508
509
510
511