Wees slim, check van tevoren CARFAX. Jouw bron van voertuighistorie.
CARFAX - JOUW PARTNER IN KENTEKENCHECKS
Schone schijn is er genoeg in de markt van tweedehands auto's. Maar wat zit er onder die glanzende motorkap? Als onafhankelijke aanbieder van kentekenchecks en voertuighistorie heeft CARFAX een missie: om je zo veel mogelijk informatieve mijlpalen (zogenaamde meldingen) uit het leven van een tweedehands auto te bieden. We willen namelijk dat jij je volgende tweedehands auto leert kennen. Van binnen en van buiten. En dat alles vóórdat je beslist, je leven met hem te delen.
We hebben daarvoor een unieke tool: een databank met meer dan 25 miljard historische meldingen uit het leven van gebruikte auto's. 3 miljard daarvan komen uit Europa. En deze databank groeit dagelijks. Zelfs als de gebruikte auto uit een land komt waarvan we geen informatie hebben, is een kentekencheck de moeite waard. Wie weet, misschien blijkt die kleine Italiaan wel grotendeels uit Oost-Europa te komen.
Maar begrijp ons niet verkeerd. We doen ons uiterste best om de complete achtergrond van een voertuig door te lichten, maar de achtergrond van de vorige eigenaren houden we er buiten. De meldingen in onze databank hebben op geen enkele wijze betrekking op personen. We richten ons uitsluitend op de gebruikte auto en zijn kilometerstand, mogelijke verdekte ongevallen, waar de auto vandaan komt en nog véél meer. Soms vinden we ook niks. En dat is alleen maar mooi, toch?
Waarom is uitgerekend vóór de aankoop de voertuighistorie zo belangrijk? Het is een feit dat er meer gebruikte auto's dan nieuwe auto's worden verkocht. Deze vorm van hergebruik kunnen we natuurlijk alleen maar anmoedigen. Maar daardoor ontstaan natuurlijk ook in de markt gangbare methoden en tactieken om schadewagens in goud om te toveren, de kilometerstand te manipuleren of andere dingen zoals de herkomst of zelfs diefstal te maskeren. Het zijn allemaal onvermijdelijke nadelen van een vrije markt in occasions. Wij vinden, dat je nieuwe tweedehands auto je juist een gevoel van zekerheid zou moeten geven. Daarom is ons doel, dat jij je bij het kopen van je auto goed voelt en dat je niet het gevoel krijgt, dat je teveel voor je nieuwe levensgezel hebt betaald.
Toch willen wij vooral dat je niet onbewust aan het stuur van een risicowagen komt te zitten. Wij helpen dagelijks om dit soort wagens letterlijk uit de roulatie te halen. Zo maken we niet alleen de markt van tweedehands auto's, maar uiteindelijk ook onze straten veiliger.
CARFAX - MEER DAN 35 JAAR ERVARING MET KENTEKENCHECKS
CARFAX is in 1984 in de Verenigde Staten opgericht en maakte in 2007 de stap naar Europa. Momenteel werken 100 medewerkers bij zes Europese filialen om meldingen uit het leven van tweedehands auto's uit meer dan 20 landen te verwerken.
Door langdurige samenwerkingen met toezichthouders, handhaving, ministeries, verzekeringsmaatschappijen, taxateurs, automotive partijen en andere toonaangevende organisaties zijn wij in staat om een unieke internationale databank voor tweedehands auto's op te bouwen. Met meer dan 25 miljard meldingen is deze tot nu toe de grootste databank van voertuighistorie wereldwijd. En elke dag komen er meer meldingen bij. We gebruiken deze databank als basis voor een aantal slimme voertuighistorie-applicaties, zoals bijvoorbeeld ons uitgebreide voertuighistorierapport. Zo maken wij de occasion-markt transparanter.
Ondanks deze nauwe samenwerking met instanties en bedrijven zijn wij neutraal en onafhankelijk. Want uiteindelijk is ons doel, onze klanten zoveel mogelijk voorlichting en veiligheid te bieden. Daarbij gebruiken we overigens geen persoonsgerelateerde informatie en houden we altijd rekening met de wet op de gegevensbescherming. Verder gebruiken we de informatie altijd met het oog op juridische randvoorwaarden - en dat doen we in alle landen waar we actief zijn. Van illegale activiteiten als bijvoorbeeld datadiefstal, scraping of hacking distantiëren we ons nadrukkelijk.
Sours: https://www.carfax.com/Reviews-Audi-Brooklyn-Brooklyn-NY_JFPHOZN001
Audi Brooklyn - Official Audi Dealer in Brooklyn
665 65th Street Brooklyn, NY 11220
Smooth Drive With Our Smooth Services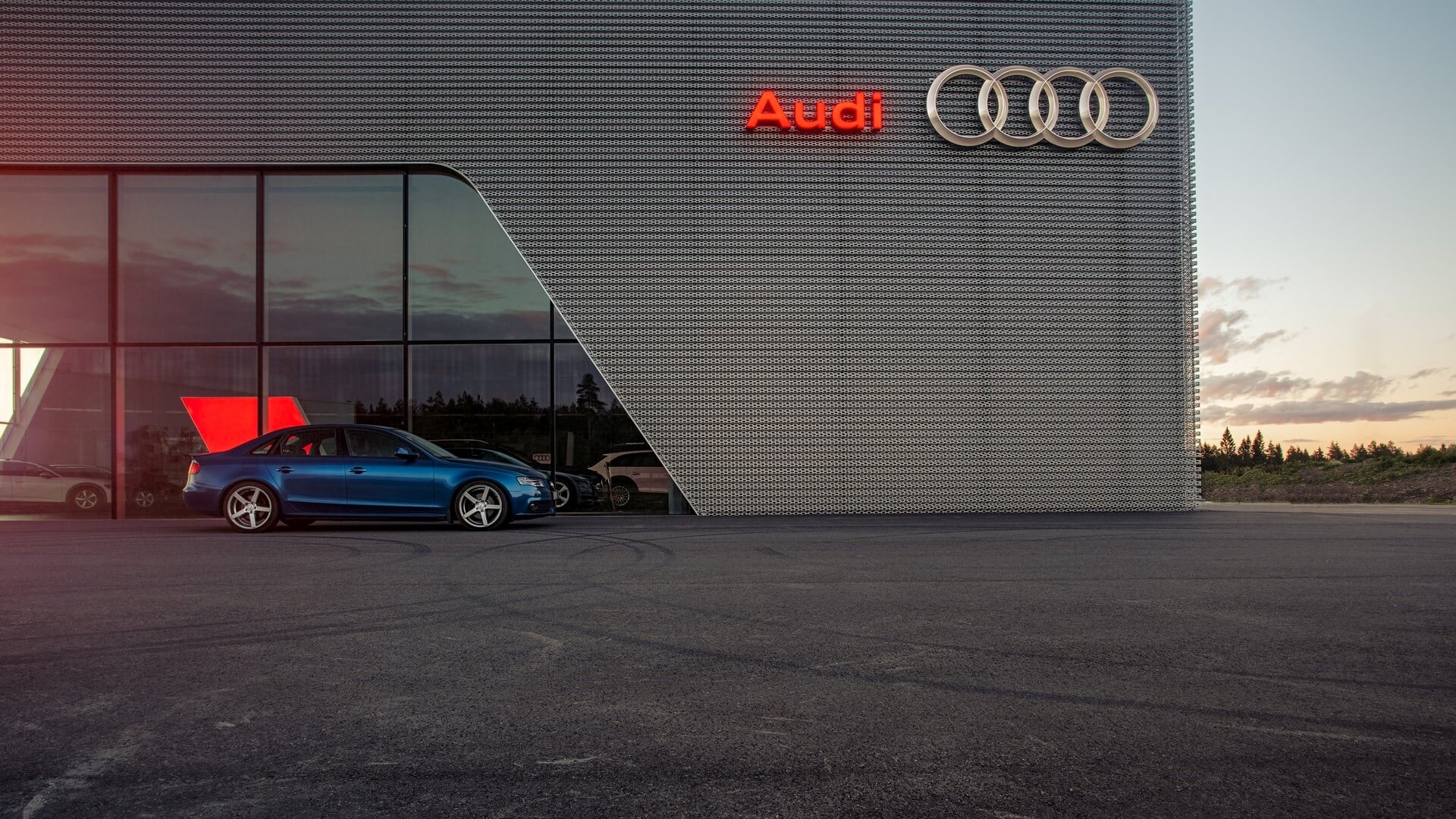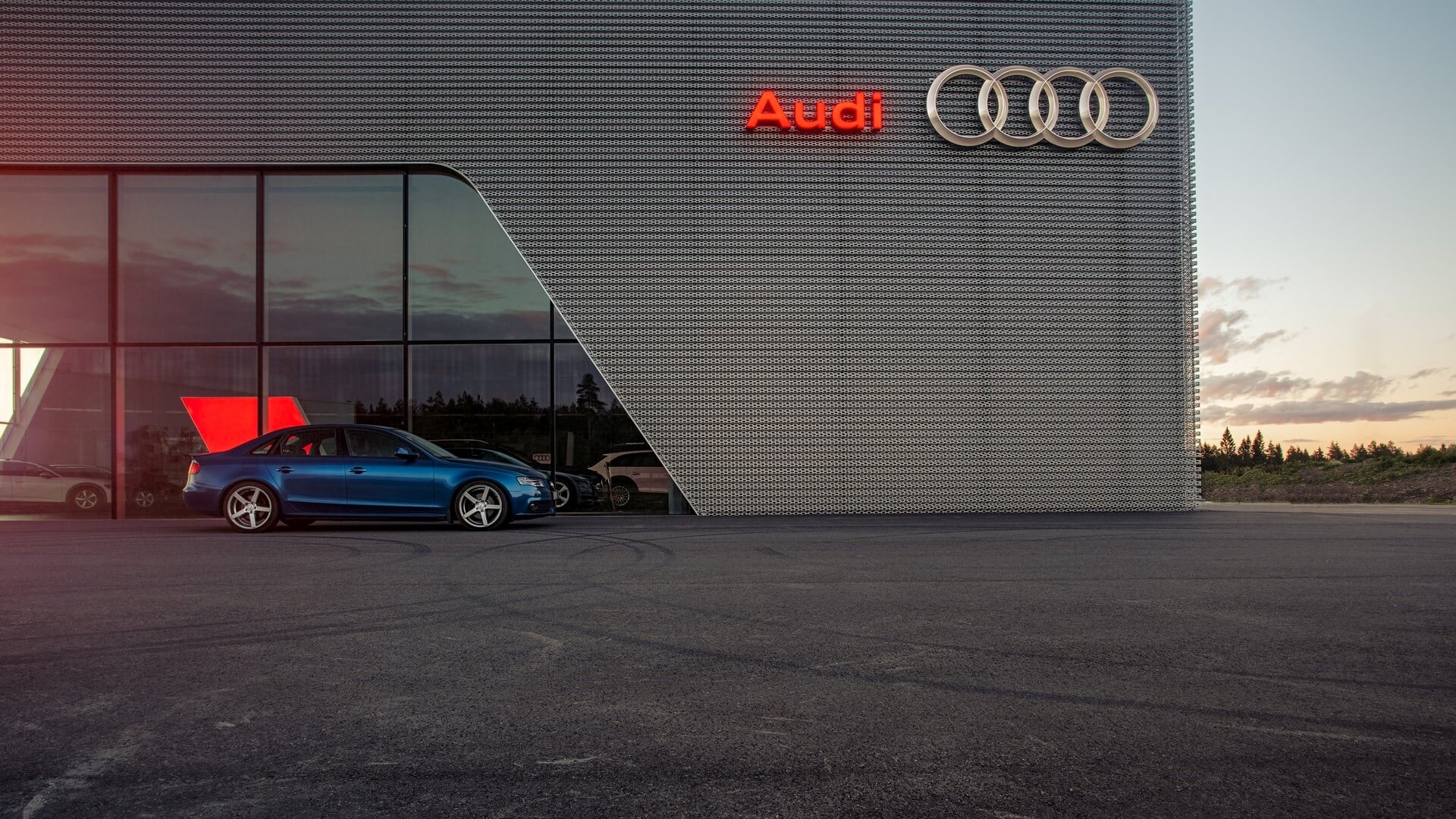 About Audi Brooklyn
Audi Brooklyn, best auto dealer with widest collection of Audi Cars, trucks and SUVs lined up for sale in Brooklyn, New York. We offer the best price and financing service for all new or used Audi cars, hybrids, trucks, crossovers, sedans, and vans. We have professional technicians for repair and maintenance services. We also offer finance and lease options at an affordable price. You can locate us at 665 65th Street Brooklyn, NY 11220 or check out our fresh listing online .
About
We Dont just sell cars, we solve problems
Cash Out, Pre-owned Car In
Don't want to pay interest or the newer model is going out of your planned budget? Here with us cash your auto deal and you only pay advertised price with no additional cost included. With this get your car running down the street with our pick and drop service.
We'll Help You Finance Your Car
We provide you financing option for your car with longest tenure of loan and that too at lower rate of interest. Adding to that with lowest EMI, on road funding, lowest insurance plans at attractive discount, part-payment facility as per your credit score with no waiting at all.
Parts And Accessories Intact
Want your car to function properly but the parts are damaged? Come to us and we assure you get the required parts or accessories if you're running out of it. Just fill-up the form on our website and you're done. Simple.
No to waiting Fill the form and get the information in just one go"
Contact Audi Brooklyn
Fetching Data Please Wait.
Sours: https://autodealerlocator.com/listings/1067/audi-brooklyn
While we could try to think of an all-encompassing response, we prefer to break it all down for you, step by step. That way, all of the bases are covered, and you can feel at home from the moment you walk through the Audi Brooklyn showroom doors. Aside from offering a great selection of critically acclaimed new Audi models, we also keep an extensive catalogue of used cars on hand. What's more, our auto financing gurus are ready to turn you from a shopper to owner, on your terms. That means finding a car loan and Audi lease that you're comfortable with. Audi Brooklyn isn't, however, just a great resource for shoppers. Owners love our onsite car service and maintenance department. Staffed with highly trained technicians using only the finest Audi parts, it subtracts the headache from the car-care equation. From beginning to end, Audi Brooklyn is by your side. If you're interested in any one of the number of products or services we have to offer, simply stop by and see us today. Located at 1750 Coney Island Avenue Brooklyn, New York, we're a short drive away from Staten Island, Long Island City, Astoria and Flushing, Queens.
Read More
Call Dealership (844) 467-9587
Sours: https://www.dealerrater.com/dealer/Audi-Brooklyn-review-27777/
4 Reasons to service your Audi at Audi Brooklyn
.
Brooklyn audi dealer
.
Audi Brooklyn 1st Anniversary Celebration!
.
You will also like:
.
415
416
417
418
419