[SOLVED] VRChat Not Loading Forever | 2021 Tips
When you launch your VRChat, it can be more than irritating to see a forever loading screen. The infinite log-in loop can just drive you crazy. Yet the worst of all is that the VRChat loading error happens a lot. This bizarrely cool VR world shouldn't be blocked by this annoying bug like this. Luckily, it's quite easy to fix…
Try these fixes
You may bump into VRChat not loading issues after playing the game for a few days. The main causes are usually massive game cache, internet connection problems, or the game itself.
Whatever the cause is, you can try resolving this issue with the workarounds below, which proved useful for many VRChat users:
Clear your VRChat temp files
Try some special launch options
Update your video card driver
Disable IPV6
Delete VRChat in the registry
Add antivirus exception for VRChat
Use a VPN service
Fix 1: Clear your VRChat temp files
Although VRChat itself has very tiny installation files, the file size will get extremely huge when you keep meeting new friends with custom avatars.
To ensure your VRChat run smoothly, you should clear these files occasionally:
Delete the files in %Username%AppDataLocalTempVRChat.
Try launching your VRChat to see if the issue reoccurs.
If VRChat not loading still persists, restart your computer and try testing it again.
If you don't know how to navigate to the hidden AppData folder, paste %Username%AppDataLocalTempVRChat in the Windows Explorer address bar.
Fix 2: Try some special launch options
Doing this should give you a chance to orientate yourself and get your bounds without the lag and reduce login issues, since I started doing this, I've had far fewer issues.
Go to the Library of your Steam, then right-click VRChat and select Properties.
Click Set Launch Options.
Add one of the following line:

vrchat://launch?id=wrld_1a6f881b-fdd0-4551-af2c-6ef8e16577f6
(This will load you into Zarniwoop's Avatar Dungeon)
vrchat://launch?id=wrld_d0b62423-fd59-48f7-9e4b-e6fece81b7ed
(Hyperdimension of OziCom)
vrchat://launch?id=wrld_69ab9cdf-5436-46bd-98b5-714837a53b4f
(X1 Seisoken City)
To enter a different world, just change the world ID accordingly.
Fix 3: Update your graphics driver
Graphics driver matters a lot to game players as it can make a great difference in your gaming experience. If the graphics card driver is outdated or corrupt, you will end up facing all kinds of game issues, such as VRChat not loading or crashing. To fix it, you can update your graphics card driver.
There are two ways for you to update your drivers:
Option 1 – Manually – You'll need some computer skills and patience to update your drivers this way because you need to find exactly the right driver online, download it and install it step by step.
OR
Option 2 – Automatically (Recommended)– This is the quickest and easiest option. It's all done with just a couple of mouse clicks – easy even if you're a computer newbie.
Option 1: Update your graphics driver manually
Graphics card manufacturers like NVIDIA and AMD keep releasing new drivers to fix bugs and improve performance, so you can always get the latest driver on their official website.
Download the correct graphics driver for your system, then follow the on-screen instructions to install the driver. After that, don't forget to restart your computer for the changes to take effect.
Option 2: Update your graphics driver automatically
If you don't have the time, patience, or computer skills to update the graphics driver manually, you can do it automatically with Driver Easy.
Driver Easy will automatically recognize your system and find the correct drivers for it. You don't need to know exactly what system your computer is running, you don't need to risk downloading and installing the wrong driver, and you don't need to worry about making a mistake when installing.
You can update your drivers automatically with either the FREE or the Pro version of Driver Easy. But with the Pro version it takes just 2 clicks:
Download and install Driver Easy.
Run Driver Easy and click the Scan Now button. Driver Easy will then scan your computer and detect any problem drivers.

Click Update All to automatically download and install the correct version of all the drivers that are missing or out of date on your system (this requires the Pro version – you'll be prompted to upgrade when you click Update All. You get full support and a 30-day money back guarantee.)

Note: You can do it free if you like, but it's partly manual.
Reboot your computer for the changes to take full effect.
If you experience any problems when using Driver Easy Pro, please contact our support team atDriver Easy Support.
Fix 4: Disable IPV6
It's possible that your ISP (Internet Service Provider), router, or system has poor support for IPV 6. Many users find disabling IPV 6 finally solved their VRChat not loading problems. Here is how to do it:
Right-click the network icon on your desktop and select Open Network and Sharing Center.
Click Change Adapter Settings.
Right-click the Internet connection you're using and select Properties.

Under the Networking tab, uncheck the box next to Internet Protocol version 6 (IPv6).

Click OK to save the changes.
Now you're ready to go. Try launching your VRChat to test the issue.
Note: You can also uncheck IPV6 for the remaining network connections present on this screen. If this doesn't work for you, then try restarting your router and try logging in again.
Fix 5: Delete VRChat in the registry
If disabling IPV 6 and restarting your router didn't do the trick, you can open Windows Registry Editor – Regedit – to delete your preferred VRChat settings in the registry.
Press the Windows key + R to open the Run box.
Type regedit in the box and click OK.

Navigate to HKEY_CURRENT_USERSoftwareVRChatvrchat and delete all the files in this folder.
Fix 6: Add antivirus exception for VRChat
If you've installed any antivirus applications, the culprit could be your antivirus blocking your internet, thus causing your VRChat not to load. Therefore, you can add VRChat as an exception in your antivirus program.
If you don't know how to do it, check the links below:
Fix 7: Use a VPN service
If the solutions above all failed to get you to pass the loading screen, then you may need a VPN to play your VRChat. Many users reported that every problem went away after using a VPN service.
If you care about security and speed, you should avoid using these free VPN services for the lagging could drive you crazy. Therefore, we recommend using Nord VPN, the most powerful and secure VPN, and you can save up to 83% of your money by getting Nord VPN coupons here.
---
There you have it – 7 fixes for your VRChat not loading issue. Feel free to leave us a comment if you have any questions or have other possible solutions to share with others!
16
16 people found this helpful
Sours: https://www.drivereasy.com/knowledge/what-to-do-when-vrchat-is-not-loading/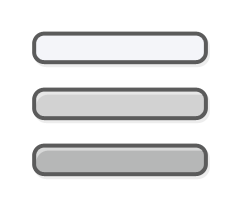 CAN'T LOG IN WITH VRCHAT ACCOUNT! HELP! PLEASE!
I tried to use my VRChat account, but the game does not allow me to log with it! It always says "Unauthorized" but why now? I always played with the VRChat account since I got this? What is happening? Please someone help me please! I can't lose what I have in this account such as friends and molds! Somebody comment this now to help me please

Report this post
Note: This is ONLY to be used to report spam, advertising, and problematic (harassment, fighting, or rude) posts.
Sours: https://steamcommunity.com/app/438100/discussions/5/1738841319801978096/
Se stai cercando vrchat could not login, controlla i risultati di seguito:
1. Logging in, authentication issues, and account recovery …
https://help.vrchat.com/kb/article/6-logging-in-authentication-issues-and-account-recovery/#:~:text=If%20you're%20having%20problems,or%20change%20your%20email%20address.

2. vrchat could not login please try again later : VRchat – Reddit
vrchat could not login please try again later from VRchat
Altri risultati in www.reddit.com
3. Could not log in, Please try again later (steam) :: VRChat …
https://steamcommunity.com/app/438100/discussions/5/1696040635904132104/
… right now getting this message pop up when I try logging in through steam, Can access my VRChat account still, Just steam I'm unable to.
4. Vr Chat Wont – Logging In, Authentication Issues, And Account …
https://loginbrain.com/vr-chat-wont/
Jan 3, 2019 – Can't Login. So, i've been trying to play vr chat for a while now, but I get stuck on the Login screen. My account is …
5. Vrchat Could Not – Logging In, Authentication Issues, And …
https://loginbrain.com/vrchat-could-not/
vrchat could not login. August 27, 2020 by LoginBrain. If you are looking for vrchat could not login, simply check out our links below : …
6. Error: Could not log in | VRCat: Community-Run VRChat Forums
https://vrcat.club/threads/error-could-not-log-in-unauthorized.2266/
3 autori
7. VRChat – When there is login problems – YouTube
Caricato da Turretoforth
8. VRChat Servers Down? Service Status, Outage Map …
https://outage.report/vrchat
Problems with logging into the game. If you can successfully log in, dont have your hopes up. Both the Social tab and favorite avatars will take long to load.
9. Vrchat Steam Cant Login
http://de.elogin-db.com/vrchat-steam-cant
CAN'T LOG IN WITH VRCHAT ACCOUNT! HELP – Steam Community. 28.08.2018 – I tried to use my VRChat account, but the game does not allow me to log with …
10. VRChat down? Current problems and outages | Downdetector
https://downdetector.com/status/vrchat/
92 voti
11. VRChat – Steam Support
https://help.steampowered.com/en/wizard/HelpWithGame/?appid=438100
Log in to your Steam account to get help with your Steam games, contact Steam Support, request refunds, and more. Help is also available if you can't log in, …
12. Can't login to VRChat? – VRChat Q&A for PC – GameFAQs
https://gamefaqs.gamespot.com/pc/204752-vrchat/answers/542702-cant-login-to-vrchat
Can't login to VRChat? When I launch VRChat it says "Make sure your device has a working internet connection and restart VRChat" when i have …
Related
Categories V AccediSours: https://accedicast.com/vrchat-could-not-login/
VR Chat - How to login into your VR Chat account
What is the happiest moment that You had with your VRchat? Surely you might have plenty of those. When it comes to the ugly side of the VRchat, indeed, there will be none. But, if there is a moment that you might not be allowed to log in, Well that will be it, your worse moment. Most of the time, you can fix these things pretty easily. It is vital that you follow the right path.  Here are a few of the things that you need to know about account issues, login issues, and loops.
If Vrchat Doesn't Accept Your Password
Usually, you are not going to face any trouble with hackers or such ins=cidents. But, you should know to maintain your privacy as well.  When there are ussies with the login, you have a couple of paths to select. It is important that you are using the right path to overcome it as a gamer.
Like the first one, you should read the error correctly. If the game doesn't allow you to get into the game due to a wrong email, username, or password, that will b available on the screen as well.  You should know that VRchat allows you to log into the game using both your email and username. If you are still making the mistake, you will have to go through the verification process.
You will get to try your password a few times and the wrong password will clearly stay out of your loving game. If you can get into the account using the existing password, you will be able to change the password along with any of the privacy settings. If it is the verification process that you need to go through, you will surely have to reset the password. It means that you are not allowed to know the previous one nor the used one. When it comes to a family, passwords and such occasions are common. But, you have to make sure that you remember r the right password.
There are mainly two ways that the VRchat lets you know about the wrong login details, "Authentication failed" or "Invalid Credentials". If you see the mentioned words, you will have to try the correct account name or the email address that you have provided to log in.
Check Capslock
Mot only as a gamer but as a person with computer knowledge, you must be aware that passwords are case sensitive. It means that you can not enter the letters without concerning blocks and simple letters. If you are excited and worried about not allowing you to log in to the game, you will have to check the capslocks. Most of the time these things may happen as you can not even imagine a moment without being away from the game.
If A Verification Email Is On The Way Like Forever
The final answer to get the password reset is to receive the password resetting email and go through that specific process. It is not a hard thing to do until you know the email address. If you have forgotten your email, you might not get any chance to get the previous account.
If You Are Waiting So Much Waiting To Receive The Email
There are numerous occasions Vrchat gamers are waiting too long to reset the password. If you haven't got any email from the game, you will be able to find the email, in the spam folder. Due to security options, you are not going to find it in the inbox.
You will be able to find the email by simply running a search on the VRchat in the search box. Also, you should be watchful if you are using Hotmail as their servers may mark Vrchat email verification in the spam folder.
Sometimes users complain that they have not received the email at all. The best thing to do is to re-send the email couple of times. You need to remember that email resending allows the Vrchat to generate a new link and it may cause the previous links to expire. In the case of several verification emails, you will have to select the latest one as the verification email.
Company Of Errors
As an online game, there are few times that VRchat has had errors in the system. Therefore, you have to make sure that it is not just for you but for gamers in the region or the world to face such logging in errors. The best thing is to search on the internet and look in the forums.
Restart The Game And Re-Start The Computer
Since Cache memory limits exist in the game margins, you have a limit to play all along. You have to clean the cache to avoid such errors. It is essential that you are cleaning cache and registries using a third [pary application for having smooth gameplay. When it comes to your Vrchat game, things can be unpredictable most of the time. Since the code unrevealed game might have several hidden things, you might have to do some fixes by yourself. The best thing to do on such occasions is either to restart the game or restart the computer.  Most of the time it will be effective.
Check The Internet Connection Along With The Virus Guard
You must have the idea that it is not anything wrong with logging in due to the wrong login details. If you are not seeing anything like that or seeing an infinite of loading loops, you will have to assume that there is something wrong with the internet connection. You can allow this game to connect to the internet by allowing the network and sharing. There is an article in this suite that you must read which has titled "Are you Stuck in space during VRchat play, this guide will help you". Also, you must check the virus guard settings if it is blocking the game from the internet.
Related Posts
Sours: https://vrchatguide.com/vrchat-login-not-working/
Vrchat cant log into
.
How Do I Put My Vroid Into VRChat? (Sept. 2021 Update)
.
Similar news:
.
233
234
235
236
237