Screenshots
Description
Do more with your Orbi WiFi using the NETGEAR Orbi app. Access your Orbi features and manage your network from anywhere after quickly setting up your WiFi in just a few steps.

The NETGEAR Orbi app gives you convenient access to your router's features:
- Anywhere Access – Monitor and control your home WiFi from anywhere.
- Smart Parental Controls – Filter content and limit time online automatically with Circle® on NETGEAR.
- Armor Security - Advanced cybersecurity on your network to protect all devices from online threats.
- Speed Test – See if you're getting the internet broadband speeds you're paying for.
- Guest WiFi – Set up a secure and separate WiFi network for guests.
- Traffic Meter – Monitor internet usage over time.
- Easily pause WiFi, update firmware, and more!

The NETGEAR Orbi app is always being improved. Install it today!

For more information about your Orbi WiFi System, visit http://www.support.netgear.com
This latest release adds new enhancements and fixes. Be sure to update your WiFi system to the latest version with the app in order to explore all the great features.
Reach out to us at [email protected] if you have any feedback or run into any issues—we're here to help.
Ratings and Reviews
4.7 out of 5
235.1K Ratings
Impressed on all accounts
I am blown away by the Orbi system. I switched from a normal tri-band router to this 2 satellite orbi (three piece unit) because I was unable to stream two roku sticks at one time. I have a three story home with one orbi unit on each floor. Not only are my streaming devices spit fire fast, but I've got noticeably faster upload and download speeds to my Xbox one console, my computer, work laptop, the families laptops, our tablets and cell phones.

The app is easy to use and understand allowing me to password protect the router, check on the net time and traffic, and even check my speeds and diagnose connectivity with the tap of a block. If my net is down because of the fiber optic work the phone company is doing, my 4g/lte still allows me to connect to the unit!

All in all it's a very... VERY... powerful unit for what I believe is an affordable price. I feel like I spend less time working on the families computers and more time enjoying them and our streaming services. If you're a multi level home or a multi player household, or even if you just have lots of friends, family, or company in your home, orbi is a must have in my book.
Great product, but the app, ugh
Router & satellite are amazing compared to Google wifi Mesh. Yes I like Orbi RBK50 design, it does fit into our space nicely. Counting all the Ethernet ports Netgear gave us (7) not including port for modem which makes eight. It really does makes a difference hardwiring smart TV's, Apple TV and other devices through Ethernet ports like PlayStation. I have notice zero refreshing while streaming cable television or watching Apple TV. All cable providers stations look visually good and thinking about it my 5.1 surround sound sound fantastic. I have 22 devices connected including security cameras etc. I haven't experienced one single hiccup.

App:
It's basic but very functional for what's immediately important. I do question quality of Speedtest just because sometimes it gives ridicules low results compared to browser Speedtests which put Orbi off the map and beyond the stars fast. Maybe update for app will fix issue. I don't mind having a second app called Circle to manage family members because it keeps apps much cleaner and less junky. What I don't like is paying monthly subscription and since I don't use Circle anyways it really doesn't matter but I do get occasional notifications which is annoying from apps. Security: Running Bitcoin Core drives security features nuts and yet too redundant. I think to open ports and assign static addresses Orbi needs access through a browser. I haven't needed to do this.
Thank you for your feedback. If we can be of further assistance please reach out to us at [email protected]
Total mess of an app
I had a nightmare with the setup. It didn't recognize the satellite when it was 10 feet away. This app provides nothing but endless waiting. Search for the satellite? How about watching a spinning circle for 3 minutes? Now do that 20 times and you will start to get the idea. For some operations there is a progress bar, but for most it is just a spinner and a message to wait for several minutes. After a reset the router forgot all admin passwords (including the default!) and was inaccessible. Finally after some combination of resets and new setups and power cycles, it finally found the satellite. Ultimately I started the install around 5pm, and everything was up and running by 9pm. The router has been working well for 8 days, but the app is broken. The device list is populated, but the app says none of them are connected to the network. The network map shows both routers, but no connected devices for either of them. The web interface for the router works as expected and shows all connected devices properly. So it is clearly an issue with the app parsing the data provided by the router. Finally, the app forces you into creating an account, and demands personal information. It automatically signs you up for trials of some virus protection BS, filling my inbox with spam from a company that I never interacted with. Welcome to a world with ads ON your router. This app is pathetically poor, and 2 stars is a very generous rating.
The developer, NETGEAR, indicated that the app's privacy practices may include handling of data as described below. For more information, see the developer's privacy policy.
Data Linked to You
The following data may be collected and linked to your identity:
Purchases
Financial Info
Location
Contact Info
User Content
Identifiers
Usage Data
Diagnostics
Privacy practices may vary, for example, based on the features you use or your age. Learn More
Information
Seller

NETGEAR, Inc.

Size

237.4 MB

Category

Utilities

Compatibility

iPhone

Requires iOS 12.1 or later.

iPad

Requires iPadOS 12.1 or later.

iPod touch

Requires iOS 12.1 or later.

Mac

Requires macOS 11.0 or later and a Mac with Apple M1 chip.

Languages

English, Arabic, French, German, Italian, Japanese, Korean, Simplified Chinese, Spanish, Traditional Chinese

Age Rating

4+

Copyright

© 2021 NETGEAR, Inc.

Price

Free
Supports
Family Sharing

With Family Sharing set up, up to six family members can use this app.
More By This Developer
You May Also Like
Sours: https://apps.apple.com/us/app/netgear-orbi-wifi-system-app/id1182184397

The internet has become an absolute need of the hour. That's to say because every task is related to the internet. So, when the Netgear router is not found or is not supported issue persists, people won't be able to use the internet. However, this is nothing to be worried about because we have outlined the troubleshooting methods!
Netgear Router Is Not Found Or Is Not Supported
1) Installation Issues
If you are installing the Netgear router while using the Orbi app, there are chances that you aren't following the right installation techniques. For this purpose, open the settings on your mobile phone and open the Wi-Fi tab. Now, connect to the default Wi-Fi network of the router. Now, press on the "try again" button, and we are pretty sure you will be able to connect to the router.
2) Wi-Fi Disabled
To be honest, in some cases, the router not found issue persists if you have disabled the Wi-Fi on your device. For this purpose, you will need to press the Wi-Fi switch button and make sure the LED lights are switched on. In case you are using Orbi, the LED light must be solid magenta to work properly. As a result, once the Wi-Fi is enabled, the router not found issue will be resolved.
3) Data Connection
While trying to connect the Netgear router, you need to ensure that you are using the Wi-Fi connection. That's to say because this error occurs if people use the cellular data for connecting to the router. So, we suggest that you switch off the cellular data and try connecting the router again. In addition to this, make sure you are connected to the main home network rather than the guest network. Once you connect to the main home network, the router issue will be resolve.
4) Network
When you are trying to connect the Netgear router on the mobile phone, you need to ensure the correct device and network connectivity. That's to say, because when the device is connected to another access point or network, we suggest that you disable that network. Then, connect to the correct router network after disabling other connections.
5) Bridging
For everyone who is trying to set up the Netgear router and getting the not found or not supported issue, it's highly likely that bridge mode has been enabled on the router. For this purpose, you will need to switch off the bridge mode while using the Orbi or Nighthawk. So, switch off the bridge mode and get the router connected!
6) Factory Reset
If you are installing the Netgear router for the first time and struggling with the errors, a factory reset is an optimal choice. In this case, you need to locate the reset button on the Netgear router and press it for ten seconds with the paperclip. Once the router is reset, you will be able to connect to the router again.
7) Browser
In some cases, there might be some issues going on with the browser rather than the Netgear router. If you are suspecting an issue with the browser, we suggest that you try using some other browser. Usually, the error occurs with Google Chrome, so using Firefox or Safari might fix the issue.

Categories TroubleshootSours: https://internet-access-guide.com/netgear-router-is-not-found-or-is-not-supported/
What Is Netgear Orbi?
Netgear Orbi is a revolutionary networking device that allows you to stretch Wi-Fi coverage further than any other router can manage.
What makes Netgear Orbi different from its contemporaries is the encapsulation of two routers into a single device where one unit acting as a router while other operating as a Wi-Fi extender. Despite being a complex device, setting up Netgear Orbi is a breeze, and once it is set up, you will enjoy blazing-fast internet in all corners of your house.
The secret to Netgear Orbi incredible performance lies in its design, which includes two units placed together to deliver the function of a router as well as a Wi-Fi Extender. Each unit is a complete tri-band router, which means, each unit incorporates multiple Ethernet ports along with USB ports.
Moreover, each unit comprises a 2.4 GHz Wi-Fi Band along with a couple of 5 GHz Bands. It isn't the inclusion of two tri-band routers that make the difference, but it is how Netgear Orbi makes use of those routers that really set it apart from the rest. However, to enjoy fast and seamless internet through Orbi, one must know how to set up and login to Orbi default login page, details of which you will find in the sections below.
How Do I Setup My Orbi WiFi Extender?
The process of Netgear Orbi WiFi system involves multiple steps, which you need to follow in the same order in which they are given.
To set up Netgear Orbi, unplug your existing modem and remove/replace the backup battery (If there is one inserted).
Plug in the modem.
On your Orbi router, there is an 'Internet Port', so connect your modem to this port with the help of an Ethernet cable.
Connect Netgear Orbi to a wall power outlet.
Note: If the 'Power LED' on the back of the Orbi router doesn't glow, then press the 'On/Off' button on the router.
The LED on the router will turn solid white first and then, pulse white. Wait until this transition happens.
Find a center location in your house where you can keep the Orbi Satellite to receive the best Wi-Fi coverage. Just like Orbi Router setup, you need to take care of Orbi Satellite setupas well, as both devices work together.
It's time to connect Orbi Satellite to power mains.
Note: If you're seeing any light on the Power LED on the back of Orbi Satellite, press 'On/Off' button.
Take a look at ring LED color of Orbi satellite because it needs to be light solid white in the beginning, then change to pulse white followed by pulse magenta.
Note: You may see pulse magenta blinking on the ring LED of Orbi satellite for a minute or until the satellite is trying to sync with the Orbi Router.
As you see magenta light glowing on the ring LED of Orbi Satellite, you will see one of the three colors glowing for 10 seconds and then, turning off. Those are, Solid Blue, Solid Magenta, and Solid Amber.
What do different lights on Orbi Satellite Mean?
Solid Blue: It indicates no connection between Orbi Router and Orbi Satellite.
Solid Magenta: It indicates the inability of Orbi Satellite to connect with Orbi Router. Bring both devices close to each other to fix this issue.
Solid Amber: It indicates a connection between Orbi Router and satellite, which can be further improved by bringing both devices close to one another.
Note: Still getting 'pulsing magenta' glowing on the ring LED of Orbi Satellite, then press 'Sync' button on Netgear Orbi Router along with Satellite. Upon proper syncing of both devices, you will see ring LED pulsing white and turning into solid blue, which indicates a strong connection.
If the magenta light continues to glow, then it's better to consult Orbi tech support by calling at Orbi tech support phone number because such stubborn issues are best handled by professionals.
Connect your computer or mobile device to Orbi Router or Satellite using an Ethernet or Wi-Fi Connection.
Note: To connect to a Wi-Fi network, find the network name and password, which you can find on the back of the Orbi Router or Satellite.
How Do I Login To My Orbi Router Via Orbi App?
As you complete the initial setup of Netgear Orbi, you need to log into the web interface of the device using Orbi app. Here is the process for the same:
Download and install Netgear Orbi app that you can easily get from Apple App Store or Google Play Store.
It is through this app that you can easily install your mesh system.
You just have to connect your mobile device to the Router network, and as you do so, the app will take you through the rest of the procedure. It is possible for you to manage the entire network through Orbi app.
You can set up and control a wide range of features such as, setting up parental controls, checking internet speed, pause Wi-Fi for connected devices and many more.
How Does Netgear Orbi Work?
Working of Netgear Orbi is premised upon the equipment it is being configured on along with surroundings. As Netgear Orbi constitutes nodes that are connected with one another, you can add several devices to the network without worrying about the internet getting weak because it won't.
All the Wi-Fi points given in the router play an important role in providing a strong device connection along with Hi-Fi signal. There is no need to manipulate the router to get a better signal, as the signal strength will remain good throughout the premises.
Netgear Orbi makes sure of lightning-fast internet with minimum congestion, which is what makes the device unique. With all the aspects taken care of comprehensively by Netgear Orbi, there is no need to have any other device, provided you have successfully performed Netgear Orbi setup. One of the highlights of the device is its ability to provide a strong signal in every nook and cranny of the house, which is not possible in conventional routers.
What are Common Errors/Problems in Netgear Orbi Router?
The inclusion of so many amazing features doesn't make users forget that ultimately, they are using an electronic device, which is prone to all sorts of technical errors. The problem with technical errors is that they halt the functioning of the device, which in this case, stopping of the internet, which many people can't afford.
Let's take a look as to what are the common problems in Netgear Orbi Router.
Unable to connect Netgear Orbi to the internet.
Insecure login for Orbi web interface.
Unable to sync Netgear Orbi with Satellite.
Orbi update of firmware was not successful.
Problems in connecting Orbi Router to Orbi Satellite.
Can't see any light glowing on the Netgear Orbi LEDs.
Unable to perform Orbi installation despite having the correct steps.
No mesh network found after setting up Orbi Router.
'No Wi-Fi' error appearing after setting up Orbi.
401 unauthorized error.
Can't perform Orbi Configuration with the existing modem.
'Firmware check' error appearing on the screen.
Unable to authenticate the router.
Orbi Router is getting disconnected frequently.
Unable to sync Orbi app with the device.
Issues related to password protection and security.
Electronic devices and technical problems go hand in hand, so there is nothing to worry when you experience issues with your Netgear Orbi Router. You can immediately get in touch with Netgear Orbi help and support providers to receive the most comprehensive assistance regarding the issue(s) that you are facing.
How To Add Network Managers?
In Netgear Orbi, the owner's network is already set up from the get-go, but if the owner wants, he/she can give charge to someone else as a network manager. To add a person as a network manager, you need to open 'Settings' followed by going to 'Network settings And Managers'. Here you get the option to enter the email address of the person who you want to make your network manager and save his/her email address. An email will be sent on that person's email address notifying him/her about the changes you've made.
A network manager has the power to add, remove or factory reset other devices along with many other controls.
How To Pause Connection Of Your Child In Netgear Orbi?
One of the main reasons for using Netgear Orbi is its ability to empower parents to control the internet access of kids. While there is an abundance of information on the internet from which kids can learn a lot, however, there are a countless number of things that they shouldn't see as well. It is the duty of parents to check as to how much of the internet is accessed by their children and at what times.
To cease the internet access on your kid's device, tap on the respective 'Settings' link followed by 'Family Wi-Fi'. At the bottom, there will be 'Pause' button that you need to select after which, you will receive on-screen prompts, which will help you make a label for collection devices that are connected to the respective network. Now, you need to save the added devices under that label.
It is possible for you to obstruct a connection as per your preference. To do so, open the 'Settings' tab and click on the respective label name. To 'un-pause' the connection, return to the 'Respective Settings' tab followed by clicking on the same label again. The kind of control that Netgear Orbi is giving to you is really something that many wish to have.
How to configure Netgear Orbi in Access Point Mode?
You can easily configure Orbi in Access Point mode, given that you fulfill the prerequisites.
Orbi Router.
Ethernet cable.
Cell phone or another Wi-Fi device.
Ethernet cable or Wi-Fi connection.
Existing gateway or router.
TV
DSL or cable service.
Follow these steps to configure Netgear Orbi Router as an access Point:
Connect an Ethernet cable into the internet port of your Orbi router. The other end of the cable goes into the LAN port of your existing router/gateway.
On your computer, launch an internet browser and enter orbilogin 'http://orbilogin.com' in the address bar. Use a mobile device if the computer is unavailable.
A login window appears on the screen.
Type in your username and password of the router (admin and password respectively) followed by clicking 'log in' button.
The home page appears on the computer screen.
Go to 'Advanced' option, then click 'Advanced Setup' followed by 'Router/AP Mode'.
Select AP mode.
Click Apply.
Why Can't I Log Into My Netgear Orbi Router?
If your Orbi is in a non-functional state, then it is most probably due to its outdated firmware version. You will have to check the firmware version of Orbi WiFi System and update it (if it is outdated). Find out the process of checking and updating the firmware of Orbi router and Orbi Satellite in the forthcoming section.
How to check the firmware version on Orbi Router And Satellite?
Launch an internet browser on your computer or mobile device and enter 'http://orbilogin.com'.
Enter your username and password (admin and password respectively). If you've changed the password, then enter that new password.
Click 'Advanced' > 'Administration' > 'Firmware Update'.
You can now check if Orbi Router and Satellite runs on the latest firmware version or not.
How to update firmware on your Orbi Satellite?
On your computer, launch a web browser and type 'http://downloadcenter.netgear.com' to download the latest firmware for Orbi Satellite.
Save the file on your computer.
Click the tab named 'Manual Update'.
Find the model name of your Orbi satellite and select the check box given opposite to it.
Click 'Update' button.
If you are asked to enter an admin password, then enter the same password that you have created for Orbi router.
Click 'Browse' button to find and upload the file that you saved earlier on your PC.
It will take a few minutes for the file to upload. Once it does, select 'Status' followed by checking if the firmware version on the status page is the same as that of the firmware version given on Netgear support page.
Frequently Asked Questions
Is Orbi easy to set up?
There is nothing complicated when it comes to setting up Netgear Orbi as long as you are following the procedure in the right way.
How do I find my Orbi Admin password?
Orbi admin username and password are given in the manual that comes in the package. Find that manual and enter the details from there. You can also go to Orbi's official website to find the login details.
How to restart Orbi WiFi System?
You can easily restart the device by pressing the 'Power' button given on the device. To turn it on, press the same button.
Why Can't I download Orbi app?
If you are unable to download Orbi app, then you should check internet connectivity on your device. If the internet is not working, then it won't be possible to download the app.
How To Restart Netgear Orbi Wi-Fi Network?
The sudden halt in the network's functioning can cause a great deal of inconvenience, but the problem can be fixed by restarting the network. For that, you need to open 'Settings', then 'Network Settings', and finally 'Wi-Fi Points'. You now have the option to restart the whole network or a network of any specific device.
If you have problems remembering passwords, then share it with someone who you trust in the network. To do so, open the 'Settings' tab followed by clicking on 'Show Password'. Now, you can see the password of the respective network as it appears on the screen along with the 'Share' button.
How to Remotely Manage Your Orbi System Using the Orbi App?
You can easily manage your Orbi Wi-Fi System, but you need to follow the below-mentioned steps:
On your smartphone, launch Orbi app and log in with your Netgear credentials. If you don't have an account on Netgear, then create one.
Once you log into the device, tap 'menu' icon from the dashboard.
Click 'Settings' and then, 'Remote Management'.
To enable remote management, move 'Remote Management' Slider to the right side to manage Orbi system remotely.
To manage your device on a remote basis, go to your Orbi app and click 'Connect with Remote Management'.
Orbi App Login Fails On A New Phone?
Are you not able to log into Orbi app on your new smartphone, then you need to follow these steps to fix the issue:
Make sure that the Orbi router and Satellite are powered on.
In case, you are not using an updated version of Orbi app, then you must update the app.
If the app is not compatible with the smartphone, then you should install the app on a different phone.
How Do I Find My Orbi Admin Password?
If you are trying to log into orbi router login admin page, but couldn't do so because you don't know the Orbi's admin password, then fret not. You can follow below-mentioned steps to recover the forgot password to access Orbi admin page.
Launch any web browser on your computer and go to Orbi login web address.
Click on the link that says 'Forgot Password'.
A form will pop-up where you will have to enter basic details related to you.
Click 'Reset Password' option.
Enter a new password and re-enter it in 'Confirm New Password' box. Finally, hit 'Submit' button.
Orbilogin Admin Page Doesn't Open?
If you can't access the admin page of your Orbi WiFi System despite trying all the solutions, then you should factory reset your device. Follow these steps to factory reset your Orbi WiFi System –
Make sure that Orbi WiFi System is turned on.
Locate the 'Reset' button on the router. It is a recessed button, which you can press using a paperclip or pen.
With that, your Orbi device has been reset to default factory settings. Now, you should set up the device from scratch.
Can't Login To Orbi Satellite?
If have updated the firmware version on your Orbi Satellite, yet couldn't login to Orbi Satellite, then you need to follow below-mentioned steps to fix the issue:
Power cycle your Orbi Satellite and router.
Make sure that the Satellite is connected to an active power source.
Wait until the Satellite boots up.
Launch a web browser to log into the web interface of Orbi.
Delete all the temporary files from your computer.
Restart your computer and try to log into Orbi Satellite.
Use the default Orbi login username and password.
Make sure that Orbi Satellite is online.
Reset Orbi router and Satellite to factory defaults.
Can't Connect To Orbi WiFi?
Are you unable to access internet through your Orbi router? Don't worry, as you can restore the functioning of Orbi WiFi System by implementing the following steps:
Make sure that Orbi is plugged into a working electrical outlet.
You need to power cycle Orbi router, modem and satellite.
Check internet connectivity now, and if the internet is still not working, then proceed to the next steps.
Launch your web browser and delete the cache, cookies and history on the browser by going into its 'Settings'.
You can also confirm the issue by accessing a different web browser.
Try to open Orbi default IP address instead of any normal webpage.
As a last resort, reset your Orbi WiFi System.
How Do I Fix My Orbi WiFi Connectivity Issues?
Are you not able to access orbilogin.com? Did you check if the internet is working at your premises? If there are internet connectivity issues in the house/office, then follow these steps to fix them:
Make sure that Orbi is connected to an active internet connection.
On your computer, launch a web browser.
Go to orbilogin.com or www.orbilogin.net web page.
A login page will appear.
On the page, select 'Advanced' tab.
Now, find out the IP address for internet port.
Look for Mac cloning, as this can also fix the problem.
Restart your Orbi router as well as Satellite.
Where to reach out for help in case of Orbi setup and login issues?
Are you still facing issues regarding Orbi setup and login, then you should get in touch with official Orbi support at https://www.netgear.com/support/contact.aspx. Here are a few options that you can consider:
You can go to Orbi's community page and share your questions there.
You can check out the contact page of Orbi support and pick the best way of contacting the experts.
The company is active on social media as well, so you can reach out to Netgear Orbi experts through their social media handles, which are:

Facebook https://www.facebook.com/Netgear
Twitter https://twitter.com/NETGEAR
YouTube https://www.youtube.com/user/NETGEARChannel
Instagram https://www.instagram.com/netgear/
Sours: https://www.orbisupport.com/
Netgear router not working? Try this simple method. (FIX BRICKED ROUTER)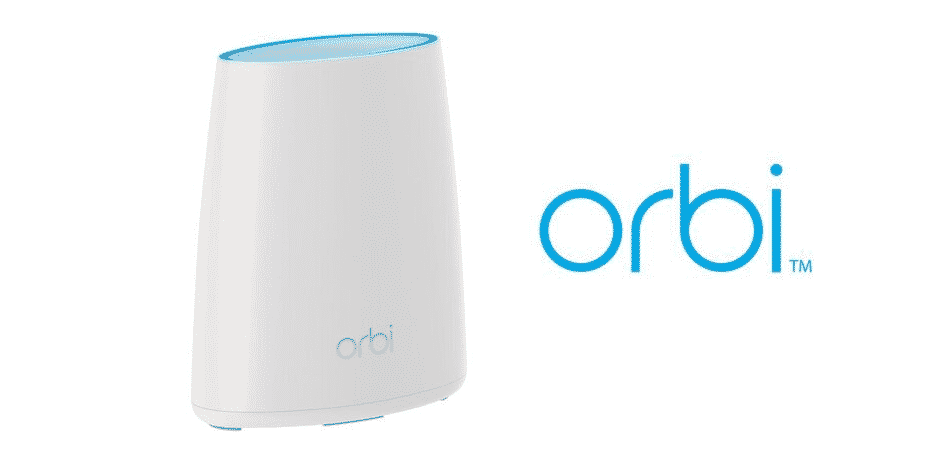 Orbi is a famous Wi-Fi system device that was manufactured by Netgear. This allows you to connect the router with your modem. Which will then spread the signals throughout your home for you. There are tons of other features that you are provided with along these. The best thing about using this device is that you only require a network.
There is no requirement to set up additional networks or change names even when you want to add more routers into the system. Even the process to set up the device is simple. Though, there are still some issues that can be found when configuring it.
One of these is that the Orbi parental controls are not supported error message keeps popping up. We will be using this article to provide you with some simple steps that can be used to fix this.
Orbi Parental Controls Not Supported
Configure Settings
To start using the parental controls service on the Orbi device, you have to configure the settings first. If you had not done these previously then that might be why you are getting the problem. You can start by opening up the router dashboard on your device and signing in to it.
Usually, the password for it will be set to the one you had changed when you set up the device. Though, if it is not working for you then you can try entering the default credentials. These are set to 'admin' as both username or password sometimes.
Alternatively, the password can also be just 'password' at times. Note that the credentials are set to case sensitive so keep that in mind when entering them. You can then proceed to browse through the main information displayed on the interface and select parental controls. Configure these according to your use and you can then start using them without any issues.
Disable AP mode
If you are using AP mode then you should note that this does not allow users to use the parental controls with it. Usually, when you set up the router using the manual guide given then you will have this feature enabled.
The only way to function the parental features is by disabling AP mode. You can do this by entering configurations just like the step mentioned above. Find the AP mode and then disable it to start setting up the parental controls instead.
Reset Router
Sometimes people might have trouble trying to disable features on their Orbi. Aside from this, you might have accidentally changed some files that are giving you errors. In this case, you can proceed by resetting the Orbi router in your home.
This will delete all the configurations on your device that you had done previously and you will have to set them up again. Though, this should also allow you to enable the parental control feature without any issues. Just make sure that you keep the AP mode disabled and set up the device without it. This should then allow you to reset the router and start using it without any issues.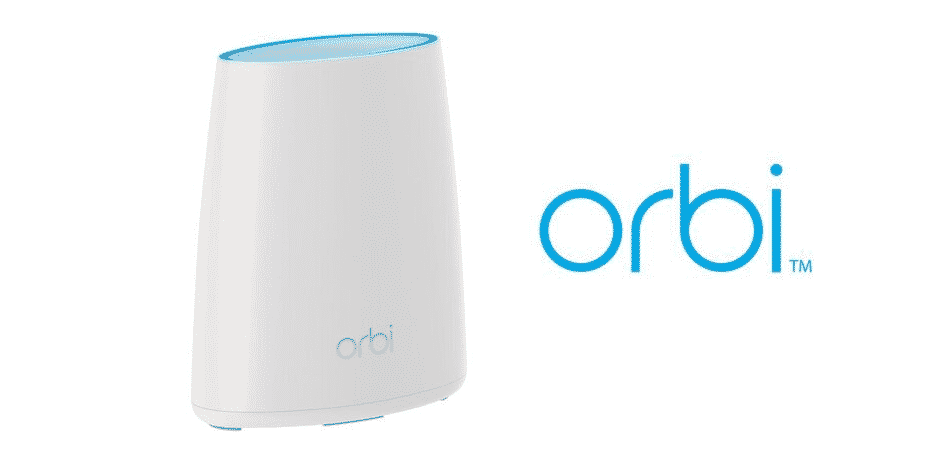 Categories TroubleshootSours: https://internet-access-guide.com/orbi-parental-controls-not-supported/
Router not supported orbi
Re: Rbr50 satellite not supported on orbi app
Thanks for the response.
I think I should expand a little on my original post.
The base unit works perfectly fine, wired and wireless, so I don't believe it is the SSID or password being changed.
The satellite is the issue. It works as a switch for wired devices I have attached to it. And it seems as tho I can connect to it with my cell phone, because the wifi icon is on, but I cannot get out to the internet from it, and when I try to access it from the Orbi app, it says router not supported.
The sattelite is now flashing white, but very erratically. It sometimes lights, then dims to off. Other times it lights, then just shuts off quickly. I tried re-booting the system, syncing the devices (even tho I have them wired together), and I attached a computer to use the web interface (through the base unit) and it shows the satellite as a wired component of the system. But I still cannot get anything to work wirelessly with the satellite.
Does this help narrow down my problem?
p.s. We did have a slight power outage a few days ago, then this problem developed.
thanks,
Ken
Sours: https://community.netgear.com/t5/Orbi/Rbr50-satellite-not-supported-on-orbi-app/m-p/1937845/highlight/true
Tech Tips: How to set up your Orbi Wi-Fi system.
.
Similar news:
.
149
150
151
152
153